FOMOing to grab hands on a hyped token or newly launched memecoin, are you?   
Remember, memecoins might grant you the promise of overnight gains, but there's an equal chance you find yourself in a fix. These coins are yet to test the shaky crypto waters. 
What if prices go in freefall, or you become a victim of a rug pull? In 2021, rug pull scams accounted for 37% of all scam profits. And the market is yet to recover from the 2022 scandals. FTX-CEO is undergoing trials, and Terra-UST is a lost diadem now. 
Bigger problems require bigger solutions. Invest in dino coins instead. They have survived the worst and can also be a great source of passive income. Stake your dinos to earn rewards as high as 18%. 
Several dinos offer amazing APYs as staking rewards. Here are our top 5 dino alts choices with great staking rewards:
Top 5 Dinos To Invest In For Great Staking Rewards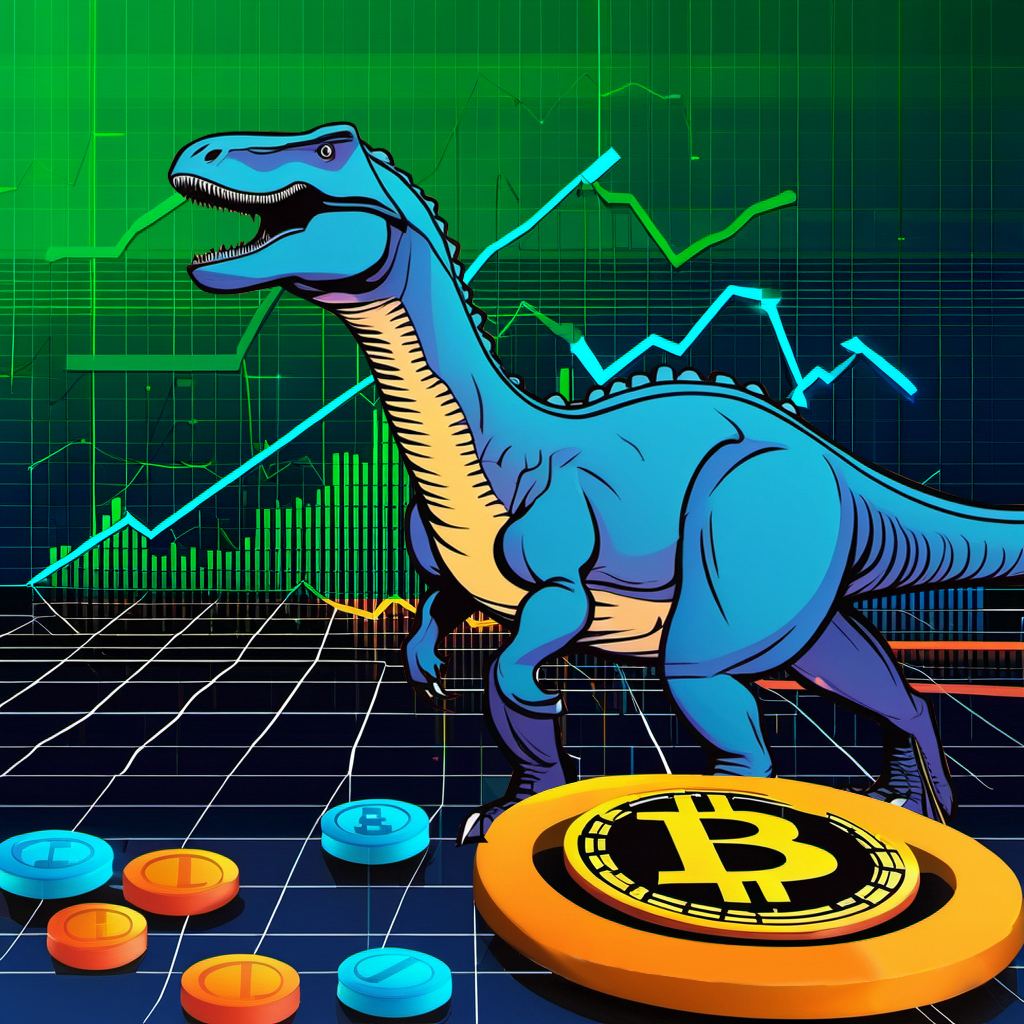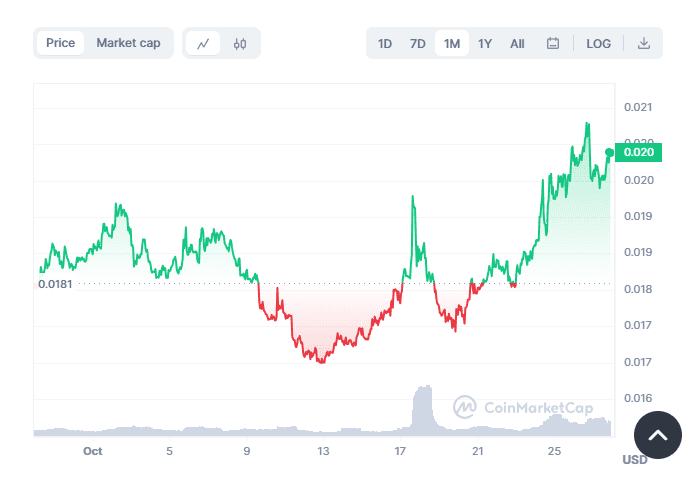 The network provides infrastructure for dApps, serving as their communication relayer. The project raised $22 million in funding via private token sales. Among its many integrations, IrisNet has partnered with Babylon, a PoS staking protocol for Bitcoin tokens, to provide interoperability across chains. 
IRIS, IrisNet's native coin, has risen by 11% in a month.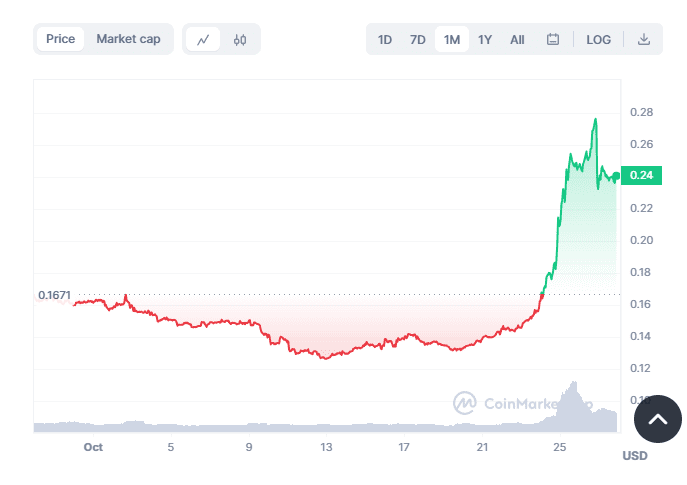 An open-source, community-driven platform for developers, Juno is a part of the Cosmos ecosystem and is governed by the InterWasm DAO. It is the home to CosmWasm, the second-largest smart contract platform after EVM. 
JUNO,  the native token of the Juno platform, saw a jump of 60% after an almost dry spell in October.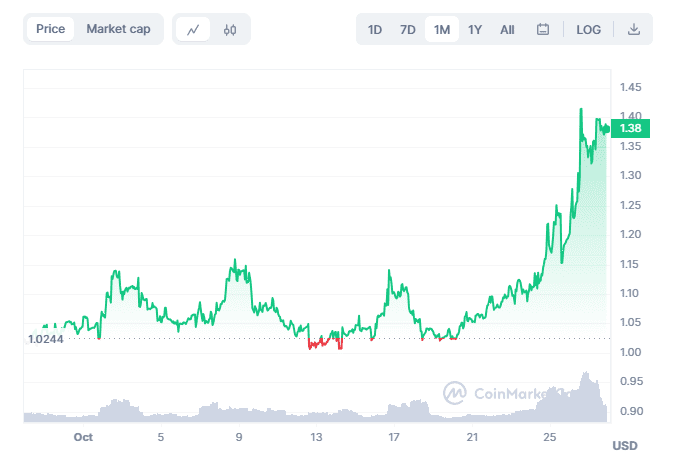 Morpheus.Network combines cutting-edge technologies to derive new use cases for real-world supply chain adoptions. The network's recent collaborations with Hanhaa, Harbec Inc., and Geeq point to its growing potential. Morpheus.Network was also a winner at the 'Future of Ports 2021.' 
The MNW token reached its ATH during the bear market. The token has performed exceedingly well in the past week, with 34% gains. Join its Masternode program to earn staking rewards as high as 4.5% per quarter (18% annually).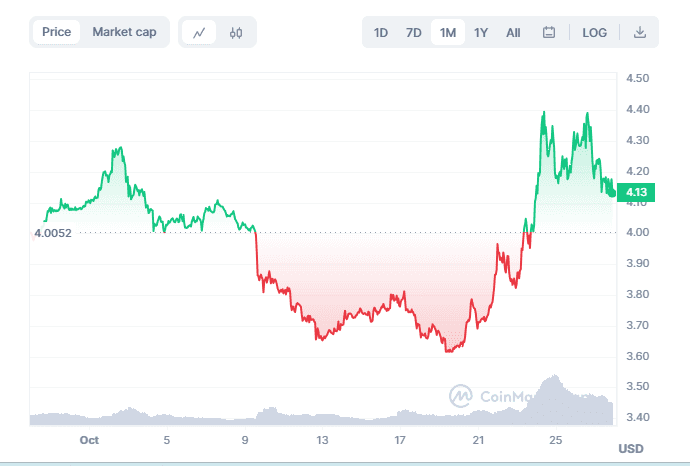 Polkadot uses a network of parachains to connect incompatible networks such as BTC and ETH. Gavin Wood, one of Ethereum's co-founders and founder of Polygon, teased the crypto community with the Polkadot 2.0 plan. 
The new version will mark a huge shift in Polkadot's architecture, enabling on-demand access to resources and scaling block space as needed.  
DOT witnessed monthly gains of 10% in October.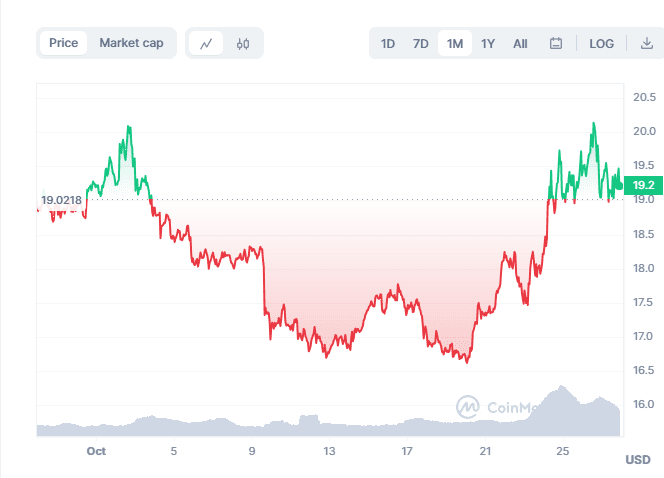 Kusama uses the same codebase as Polkadot and serves as its canary or experimental network.  It is the wild cousin of Polkadot and a playground for projects readying to launch themselves. 
When the percentage of staked tokens on the Kusama network rises over 50% of the circulating supply, the validators will have a right to receive all the minted tokens.  KSM saw a rise of 6% in October. 
The What, Why, and How of Staking Dinos 
| | | | | | | | |
| --- | --- | --- | --- | --- | --- | --- | --- |
| | Native Token  | Price | Staking Rewards  | % of Staked Tokens  | Number of Validators  | Lock-in Period  | Min. Staking Amount |
| Morpheus.Network | MNW | 1.35 | 18-20 | 6.74 | 2000 | 3 months | 1,800 MNW |
| Juno Network  | JUNO | 0.27 | 15.59 | 55  | Top 150 validators by delegation weight | 28 days | NA |
| Polkadot | DOT | 4.22 | 14 | 48.99 | 16 | 28 days | 120 DOT |
| IrisNet | IRIS | 0.019 | 13.63 | 41.27 | 100 | 21 days | 1 IRIS |
| Kusama | KSM | 18.87 | 12.70 | 54 | 512 | 7 days | 0.1 KSM |
Stake Your Dinos, Put Them to Work, And Get Staking Rewards
Staking allows you to put your investments to work while you sit back and relax. By staking your tokens, you are also participating in the upkeep and governance of the network and upholding its security. 
Among the top choices, Morpheus.Network shines with the highest number of validators and staking returns. Though the lock-in period is substantial, this ensures returns are spread over a long-term horizon. 
Moreover, the token is undergoing an uptrend, automatically pushing the value of staking rewards for you. But, if you want to lock in your funds for a minimum period, go for Kusama or IrisNet. 
 So what are you waiting for? Invest in Dino alts and stake them to earn additional passive income.