National statistics indicate that roughly 55 percent of U.S. homeowners renovated their homes in 2022, and that number is likely to increase in 2023. One significant component of updating a home is applying drywall to walls and ceilings. While that's a job a homeowner can take on themselves, most people realize the work and skill level involved is beyond their capabilities. That's when it's time to call an expert for assistance to make a project flow smoothly.
Start by Evaluating the Scope of the Job
During the planning stage, take the time to contact a residential drywall service to review the project and recommend ways to enhance the results while staying within an established budget. While many projects are straightforward, others will benefit from advice from a professional experienced in the nuances of installing drywall.
If repairs are needed rather than a complete replacement, drywall experts determine what repair strategy would best meet the property owner's requirements and review the anticipated costs. Whether repairing cracks, holes, water damage, or mold damage, the experts are trained and fully qualified to tackle the job and provide optimal results.
Choosing the Right Drywall Products for a Specific Project
Remember that drywall isn't a single product—there are several thicknesses and types of drywalls, with each intended to serve different purposes. The drywall used in a residential bedroom will differ from the product required in a garage or bathroom. The drywall service provider will explain where each type of product is required and review the costs of each available option.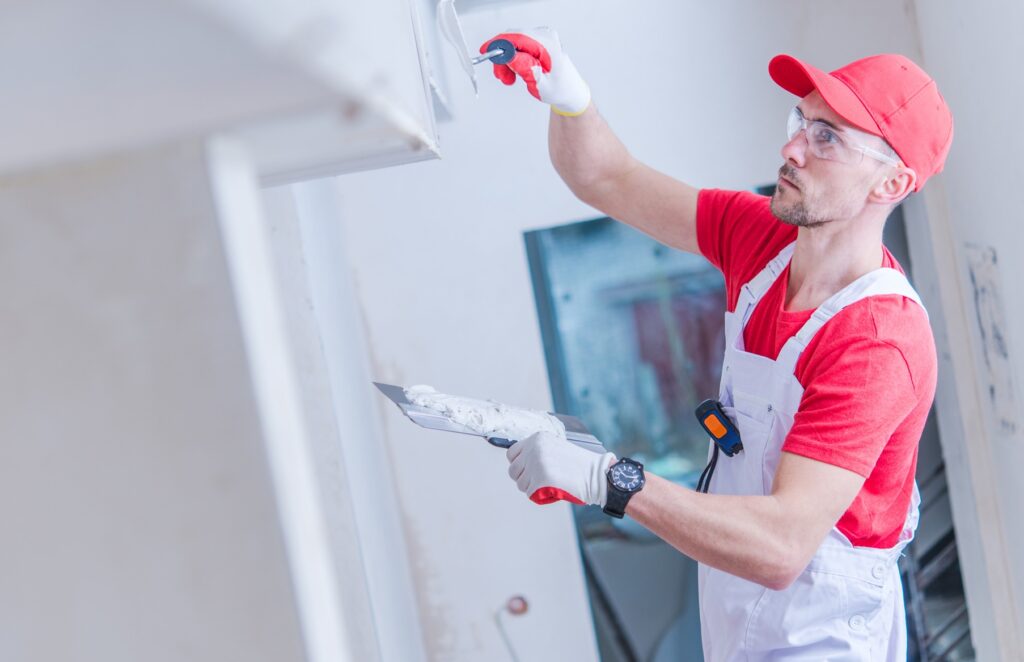 Advantages of Drywall in Today's Homes
In the past, lath and plaster walls were common, but applying those materials was costly, and cracks inevitably appeared. That meant a less costly and more stable alternative was required. Drywall meets those needs, as the sheets themselves are relatively inexpensive, and the installation is far cheaper than lath and plaster.
In addition, drywall provides a level of protection that older wall surfaces. For example, the drywall used between a garage and a home's living area is specially created to inhibit the spread of a fire. The products used in wet areas of a bathroom are manufactured to prevent water from damaging them. Drywall service experts know when and where to use specific products to ensure property owners get the level of service and protection they need.
Drywall is also easier to repair than other alternatives. While a hole in the wall is unsightly and may seem impossible to patch, drywall experts know the best strategy to repair the damage. Even if a full sheet must be installed, the repairs are still reasonable.
Perhaps more important to many property owners is the ability to apply a wide variety of finishes to drywall. While painting is the most popular finish for most drywall, wallpaper and textures are also commonly applied. The options also include installing materials like shiplap siding or other materials to the smooth, even base provided by drywall.
Check Out Your Options Today
When considering renovating a home, contact a drywall expert to review your ideas and consider the strategies available to reach those objectives. A simple phone call to a drywall expert starts the ball rolling.