Dr. Khuong Nguyen has been a well-known dentist operating in the San Diego, CA, area for a long time. Throughout his career, which includes being the owner of Clairemont Pediatric Dental, Dr. Nguyen has focused on providing dental care for children. While he is a renowned pediatric dentist today, he has gone through many steps to achieve his success, pursue his passion for the field, and provide top dental care.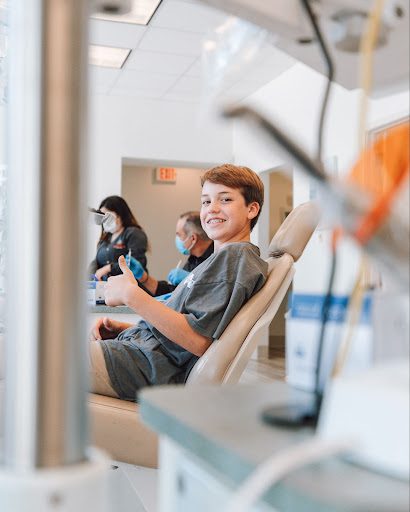 Dr. Khuong Nguyen Receives Education from Reputable Schools
To become a dentist of any kind, someone must first receive a great education and attend dental school. Dr. Nguyen graduated from high school in the late 1980s and immediately began an education path that would allow him to achieve his personal and professional goals. Following graduation, he attended the University of California Muir College. While in school, he obtained a bachelor's degree in biology, which was a good step before going to dental school.
After finishing his bachelor's degree, Dr. Khuong Nguyen continued his education by attending the University of Southern California for dental school. While in school, he quickly realized that his passion in the field was pediatric care. Once he finished his formal education, he moved to New York and completed his residency at the Luther Medical Center.

Dr. Nguyen Receives Top Award in Residency
While most people attend a residency program to learn and eventually achieve the certificate needed to practice independently, Dr. Khuong Nguyen earned some sizable achievements during his time. This included being involved in a research competition, in which he was quite successful and received the Best Project in Pediatric Dentistry award. This helped him build a strong professional reputation before his career began.

Move to California to Start Career
After finishing his time in his New York residence, Dr. Khuong Nguyen had a lot of opportunities to consider pursuing. For the first few years, he worked as an associate pediatric dentist with an established practice. After learning the trade and how to run a dental business, he decided it was time to go out on his own. After gaining a few years of experience, he decided to open up his own practice in California over 18 years ago. 
Ultimately, receiving proper dental care at an early age is very important. One professional that has provided pediatric dental care for many is Dr. Khuong Nguyen. He has a long and successful career and education that gives you comfort that you are receiving proper support.