Below is a recent bio and brief interview with Doug Kelinsmith, a marketing professional in Spokane, Washington.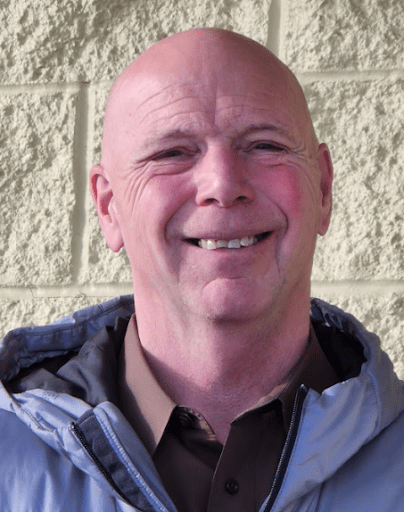 Doug Kleinsmith was born and raised in southern California in 1961. He is the first of ten children. Doug lived most of his youngest  years in Oxnard, California. Growing up he was very competitive and was very active in sports – especially Basketball and Baseball. Doug ended up going to a Catholic Boarding School in Philadelphia, Pa. Graduating with honors from high school Doug Kleinsmith went on to complete 2 years of College majoring in Political Science. Doug left Pennsylvania in 1982 moving to the Pacific northwest where many of his siblings had navigated to. Within six months Doug went into sales which would become his passion in Spokane, Washington. 
After 4 years of working in Direct Sales, Doug ventured out on his own into the franchise world where he opened his own Sales & Marketing office at the age of 26. At 32 years of age, Doug had excelled and was promoted to a Regional Manager where he moved to the State of Montana to take over as State Director in 1992. Throughout the process Doug Kleinsmith won many Regional and National Awards. He opened up 6 Regional offices throughout Montana. In 1996 Doug got married. He relocated his office to Central Minnesota in 1997. In 2000  he sold his business and started his own Direct Marketing Insurance Business. 
Over the next 15 years he helped raise four beautiful children while at the same time building a very successful business. Doug Kleinsmith was awarded 16 all-expense paid vacations traveling all over the world and won Top Honors as the #1 Marketing Specialist for two straight years. He also took top honors in 10 of his first 13 years. 
1) Outside of work, do you have a favorite hobby? 
My favorite hobby is landscaping!
2) How did you getinto landscaping?
After purchasing my first home back in 1988, I really enjoyed designing and putting into place a number of gardening concepts. I researched a lot of books and designs. 
3) Is there anything specifically you love about landscaping?
In gives me time to spend outdoors and I enjoy seeing the fruits of my labor come to fruition. 
4) Are there specific types of equipment you've spent money on to pursue your hobby?
Over the years I've invested in many types of equipment – things like rototillers, garden spreaders, mowers, leaf blowers, weed trimmers, etc… 
5) Where do you go to purchase equipment?
I enjoy garden centers, Home Depot and Lowes.
6) To date,. how much would you say you've spent on this hobby?
I've probably put about $4,000 dollars into it but it changes every year because you need to put down fresh mulch and seed. A beginner should determine what they want to accomplish first and then figure out what costs would be associated. 
7) Is there any good literature a beginner might like when first jumping into landscaping? 
There are many good books. You can find many at Garden Centers and many of the Home Improvement stores. 
8) Have you found any videos you would recommend for first-time landscapers? 
Youtube has plenty of beginner videos for all stages of starting landscaping. 
9) In what way has landscaping affected or changed your life?
It gives me a sense of peace and allows me to witness natures work at it's finest !!!
10) Do you have any advice for others who are just starting out?
Set some goals, talk to experts and practice with some small projects.