It doesn't matter if you are a first-time filmmaker or have been in the business for a while, you have probably learned about the camera cage, one of the camera accessories available on the market. But is a camera cage necessary? Does the camera cage still crucial while taking pictures and making videos? If so, which ones suit you specifically?
This article will cover everything you need to know about the camera cage.
What is a Camera Cage 
Camera cages are designed to provide basic protection to the camera while improving handheld operation and offering a variety of mounting points for your video accessories. Additionally, attaching and using other accessories will be more straightforward with a camera cage.
Benefits of a Camera Cage
Below are all the benefits that camera cages provide. 
Protection and Compatibility
So, does the camera cage really matter in photography? Yes, a camera cage does really matter in photography; it is an excellent strategy to safeguard your camera from harm on set and improve handling stability, preferably with a complete all-in-one cage with a set of different mounting locations, just like SmallRig Multifunctional Cage for FUJIFILM X-H2 / X-H2S with FT-XH / VG-XH Battery Grip 3933, and SmallRig Cage for FUJIFILM X-H2 / X-H2S 3934.
With multiple rubber cushions to prevent scratches, a screw at the bottom to secure the camera and two side lock adapters, these camera cages are designed with users' experience in mind. Compatible with the SmallRig product ecosystem, SmallRig camera cages are built to meet different shooting needs and cater to all solutions. 
Several mounting points for extension
You must have experienced this as a photographer when you ran out of space to attach several heavy objects safely. The limited space on the top hot shoe is occupied by an external monitor, a light, a shotgun mic, and other accessories.
The camera cage offers every additional mounting point you could possibly need, and the points are also entirely secure and don't put any strain on the camera. Meanwhile, the camera cage is also good for wearing-off prevention. 
Additionally, it will be simpler to utilize and attach other accessories. For example, SmallRig cages are excellent for mounting accessories because of their many extension choices and possibilities empowered by their multi-hole design.
Multiple shooting solutions are now possible, and even easier!
If your camera cage works with a solid handle, you can capture videos comfortably and with excellent quality. Handle allows you to hold the camera steadily and pleasantly, sparing you from dealing with shaky video, which makes you unprofessional. 
A more efficient workflow for videography will help you be more creative and maintain your attention on crucial elements of your art, such as lightning, composition, and exposure, all of which ultimately lead to a better output. Also, this becomes extremely useful if your camera has any attachments, and if you are professional, you almost certainly do.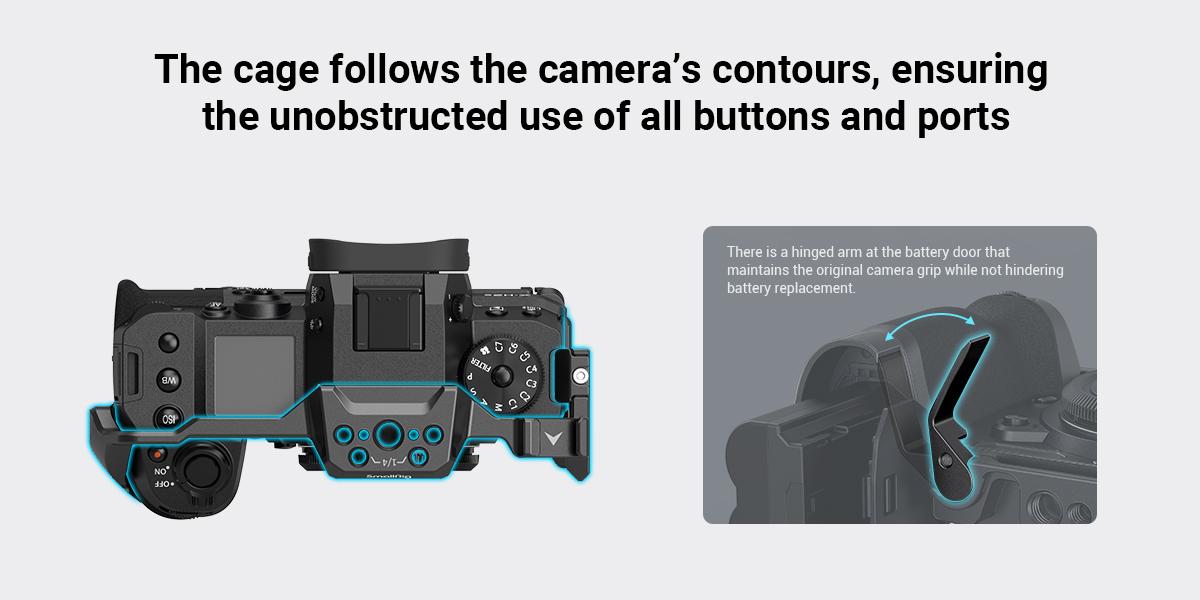 In a nutshell, one can say that the camera cage can do wonders. The camera cage not only protects the camera but also makes shooting easier and more enjoyable. SmallRig camera cage for FUJIFILM X-H2S shields your camera from the hazards of routine production work without affecting its features, displays, ports, or battery.
The integrated design has a curved, ergonomic shape for a comfortable and cozy grip. Only in this way can you access the card slots, flip screens, and battery doors with ease and comfort. It is so because the cage follows the contour of the camera, thus ensuring the unobstructed use of all buttons and ports. 
Conclusion
So that's everything there is to know about cameras and why you should get one. The SmallRig camera cage performs best because it is designed to match shooting requirements.
Additionally, the modular camera cage's excellent quality and sturdy construction make it a terrific purchase. If you're looking for a camera cage, visit their website now! Discount is on at this very moment!