In recent years, there have been many changes in the logistics industry and its functioning. The upsurge in demand for convenient and effective supply chains has increased the competition in the sphere. This has also led to the need for a robust brand presence for companies if they want to stay ahead of the competition. From the Logistics logo to maintaining a proper website, there are numerous needs you need to consider when it comes to branding. You must enable your company to become visible to potential customers and encourage them to choose your services over others. All of this can only be accomplished when you have a strong brand presence.
When you are working in the logistics industry, branding may not be the first thing that crosses your mind. You may be more concerned about how you transport the goods from one location to another efficiently without any issues. However, without branding, people won't know about your company and this will prevent you from performing your tasks efficiently. While many people think that branding is limited to your logo, it isn't. However, a professional logo design is highly important to make your brand more reputable and help people recognize it immediately but there's more to it. When you have a good branding strategy, you can set a strong narrative for your brand and keep your business as well as your customers in the central focus.
Why do logistics businesses require branding?
Your brand represents the identity of your business and gives it a personality. It has always been an integral part of marketing but now, with the rise of digital marketing platforms, many logistics companies are emerging in the scenario. Hence, the competition to gain more customers has grown fiercer than ever. The only way to tackle this competition effectively and stay ahead in the race isn't to create a good branding strategy. Here are the many reasons why you need to create a logo and focus more on the branding needs of your logistics company.
Creates A Competitive Edge
The first thing you must remember is that regardless of the geographical area you are operating in, you are competing against thousands of companies every day. The roads are filled with trucks from logistics companies which is enough to indicate that unless you have good branding, you may fail to stand out. When your company can stand out, it will also be able to attract more customers. Branding is the main thing that helps your company have a unique identity. Things such as encouraging your staff to wear a uniform, ensuring that deliveries are being fulfilled on time, putting more effort into delivering a good customer experience, and the like can improve your branding to a great extent.
Trust is one of the most important elements in increasing the sales of your business. When your customers trust you more, they will invest in you more. This is particularly important for the logistics industry where everything ultimately revolves around trust. It does not matter whether you are more affordable than the other companies or not, if customers trust you, they will rely on you all the time and pick you over others when they need your service. Trust is also the key to binding loyalty. Having a solid brand where you have a comprehensible Logistics logo for familiarity, treat your staff well, and focus on customer satisfaction are a few things that can enable customers to trust your company and stick with your company for future needs too.
Helps Your Company Get Recognized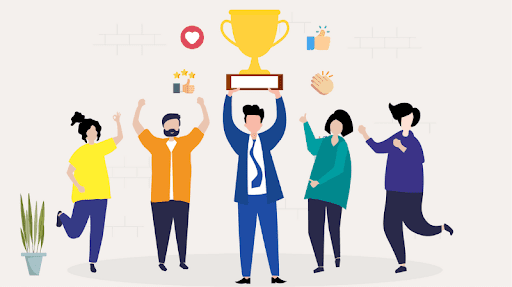 People may pay more attention to companies that they can recognize easily. Increasing your company's familiarity and through branding, you can enter the minds of potential converts subconsciously and help them become aware of your brand. When you have a brand that can be easily recognized by customers, it will always be on their minds and sooner or later, they will want to get more information about your company. Some people who spot your brand may need your transportation services immediately whereas some may be needing it in the future and at that time, your brand may cross their minds. During such times, your company is more likely to pop up in their minds and they may head on to check out your services too. All of this is possible only when you have a good branding strategy that can market your company everywhere.
Branding Builds Business Credibility
Apart from increasing the awareness and familiarity of your business, brand credibility is equally important. A brand that comes across as being established and having a lot of experience in the logistics industry is more likely to attract customers than a company that lacks the same. When you create a logo for a solid brand image, you can communicate the values and message of your brand to clients. This allows you to build a meaningful relationship with them which is based on trust and loyalty. Branding through a strong digital presence can establish your brand credibility and this will enable the customers to keep coming back to your services whenever they need them.
Increases Conversions And Revenue Generation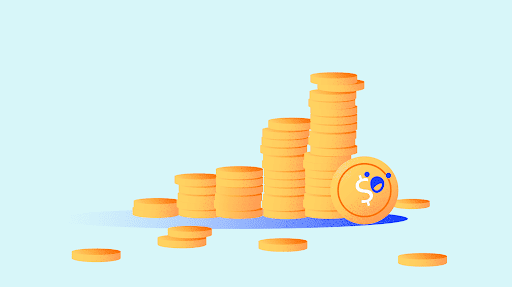 Once you build brand reputation and loyalty, customers will start relying on your company more and this will naturally lead to more conversions. These conversions will consequently allow you to enjoy more revenue generation which can be highly helpful for the overall functioning of your company. Your employees will be delighted to work in a successful company too and they may be more motivated to increase workflow productivity. As a result, it is highly imperative to focus on branding because a majority of your company's success depends on it.
Tips To Improve Branding
While an eye-catching and a good quality Logistics logo may be the most essential element of your branding strategy, there are many other things you must focus on which are as follows.
Create Good Quality Content
Content is the main source that provides information about your company to customers. Produce content that is relevant and optimized. Make sure it relates to the customers while giving insightful information about the company's functioning too. It should reflect your company's values clearly and concisely. This will help you establish expertise in the industry.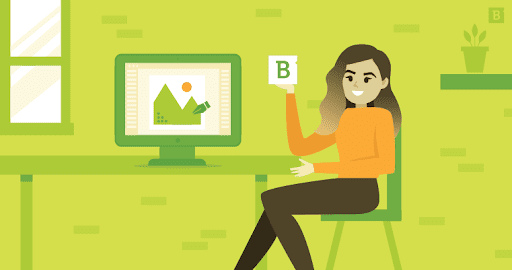 Apart from the written content, your visual content is highly important in today's age where people are more likely to choose visually appealing brands. From your website to your social media platforms, visual elements play a key role in your branding so make sure that every piece of visual content your produce is created following a proper color scheme, branded images, slogans, and the like.
Branding is not something you do once in a while. You must work on it all the time particularly when the market trends and the preferences of people keep changing. With these changes, you must update your branding strategies too to keep them as relevant as you can. If you do not stay consistent, other companies in the industry will and they may take away your existing customers too. Hence, to avoid the same, staying consistent is highly essential when you are branding your business.
Final Thoughts
As can be seen, branding has a lot of significance in the logistics industry from building awareness to establishing brand loyalty. Hence, make sure you use the tips mentioned above to create a good branding strategy and create a logo using a good tool like Designhill to increase the efficiency of your branding.