Are you tired of having to track down lenders with questions? How much work and frustration does it take to get a quote or a policy review? Do you spend your time on hold or sending emails back and forth before getting to the point?
These questions reflect one common problem: the lending process is too slow and inefficient. There are many reasons behind this, but one of the largest ones is lenders' lack of technology implementation.
Technology is one of the leading solutions behind increasing lender productivity. You need to know why and how to use technology to your advantage.
Keep reading to get the lowdown on all of this and more.
Data-Driven Decision Making
Technology helps businesses analyze large datasets to understand applicants better and assess risk. This data helps lenders make more informed decisions. It can also help develop improved lending criteria and target potential customers.
Businesses now not only can use this data to improve the underwriting process. They can also use it to identify customer segments and increase customer engagement. 
With efficient and accurate decision-making, lenders can make quicker decisions. It improves customer satisfaction and strong relationships between lenders and customers.
Automation on Credit Decisions
Since automation has become a more integral part of the lending process, more accurate and timely decisions have been made. With the help of automated systems, lenders have reduced the manual labor and time associated with credit decisions.
Automation can help lenders make better financial decisions, as well as enable them to access more data. With the help of automation, lenders can quickly assess a borrower's creditworthiness. It can also enable them to determine the amount of risk associated with a loan.
Furthermore, automated systems can also help lenders track loan defaults. It allows them to identify problem areas in their portfolios. Additionally, they can use it to adjust their lending strategies.
Real-Time Access to Loan Application Status
Through technological advancements, lenders can now instantly update the status of loan applications. It allows them to stay ahead of the curve and attract more customers. It eliminates the need for lenders to wait for paper records to be delivered or for manual updates to be made. 
Automated updates are time-stamped, which allows lenders to provide a better customer service experience. 
Developing Alerts for Early Risk Detection
By leveraging predictive analytics and machine learning, lenders can track loan performance. It can also help them identify patterns in data that could indicate problems. Additionally, it can notify lenders of potential issues before they arise. It allows for more effective risk management and improved decision-making.
Technology can also increase transparency in the loan process. It can reduce bias and allow for more equitable lending practices. As technology improves the lending process, lenders can better manage risks, which enables them to provide better financial services to their customers.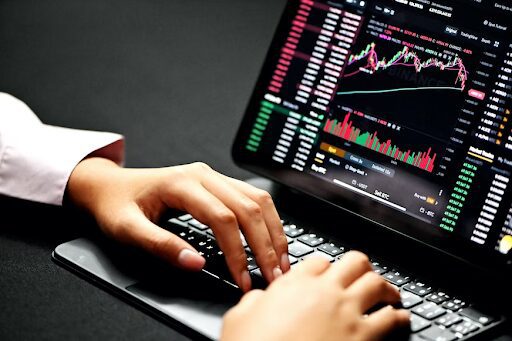 Enhancing Visibility to Minimize Fraud Risk
Lenders can instantly evaluate customers' creditworthiness using advanced technologies such as artificial intelligence (AI) and blockchain. They can use it to minimize the risk of fraud. 
With the help of technology, loan applicants can access accurate and up-to-date information. It includes their credit history, repayment history, and current income. This improved transparency enables lenders to check a customer's identity quickly. It also entails their details and loan application status.
Furthermore, you can use technology to verify documents for authenticity. It can flag suspicious activity and detect any intentional misrepresentation of information. These measures ensure the lender's safety from potential fraud and reduce the chance of loan defaults.
Harnessing AI for Smarter Decisions and Faster Approvals
Many lenders are now turning to AI-driven analytics to dive deep into data. They can use it to know about potential borrowers. It can also improve accuracy and efficiency in making loan decisions.
AI algorithms can quickly assess credit history, monthly income, and debts. You can also use it to understand a borrower's financial situation. Additionally, this info can help you refine and customize rates and terms for a more individualized lending solution.
AI-powered decision tools enable institutions to use sophisticated data analysis algorithms and machine learning models to analyze data, identify patterns, and make lending decisions much faster. For instance, AI can analyze large amounts of data in lightning-fast time, allowing organizations to make confident decisions and approve loans quickly.
More Diverse Customer Base
More diverse customer bases can take advantage of the benefits provided by technology to improve their lending process. For example, through automated credit scoring, lenders and borrowers can get pre-approved quicker, with more accurate and risk-based credit evaluations.
Additionally, borrowers can use digital platforms to sign documents, submit financials, and even use digital ID verification. It reduces inefficiencies, saves time, and increases the flexibility of conceding loans quickly, even for a more diverse customer base.
Technology also enables lending companies to provide their services to foreigners. For example, companies in Singapore can offer loans for non-residents in Singapore as they can look up their details online. Applications can also be processed online for overseas transactions.
More Cost-Effective Lending Operations
By leveraging automated tech solutions for customer onboarding, loan processing, and loan servicing, businesses can reduce costs associated with lending services, making them more cost-effective for customers. Technology-based loan origination and servicing solutions can result in shortened turnaround times for loan applications, enabling businesses to offer on-demand financing to their customers. 
Additionally, more innovative technologies allow businesses to provide lower interest rates and greater convenience. It helps ensure that consumers can access the capital that they need when they need it, often in the most cost-effective way. 
Developments in Lending Processes Using Technology
The lending process is essential for businesses, so modern technology, and updated techniques are invaluable. With the help of technology, lenders can provide quick, personalized loans, enhance security and compliance, and reduce costly document errors. From automated credit scoring to machine learning, the invention of many new tools can help to make loan decisions more accurate and faster.
Are you ready to dive deep into how technology improves the lending process? Reach out to us today to learn more.
Have you found what you're looking for? Please visit our blog and check out other related topics!