Charmaine Bond AKA "Nurse Charms" is launching her new, trending, radio talk show in celebration of her brand  "Nurse Charms" ®️  becoming a Registered Trademark.
Nurse Charms has spent over 20 years in her nursing career with a passion and dedication for helping individuals understand what is happening with their body in simpler terms.
Nurse Charms says, "there is a lot going on in the world right now as hundreds of people are diagnosed with medical illnesses daily. My show, Nurse Charms LIVE, gives people hope for the future by sharing the latest news & treatments in health and medicine".
Nurse Charms works in the hospital's Surgical Intensive Care Unit (SICU) managing the health of patients dealing with heart attacks, open heart surgery, gunshot trauma, massive blood transfusion, etc. She is proud to use her radio show as a platform to talk about health issues for 910AM Superstation's 50,000 watt listening audience. She is a trusted healthcare professional with a high-caliber reputation. There will be a cadre of medical professionals featured as in-studio guests to speak about real-life patient scenarios and case studies to educate the listeners and answer caller questions. Nurse Charms goal is to raise an awareness to the listeners and assist everyone on their journey to good health and wellness.
Nurse Charms goal is to raise an awareness to the listeners and assist everyone on their journey to good health and wellness.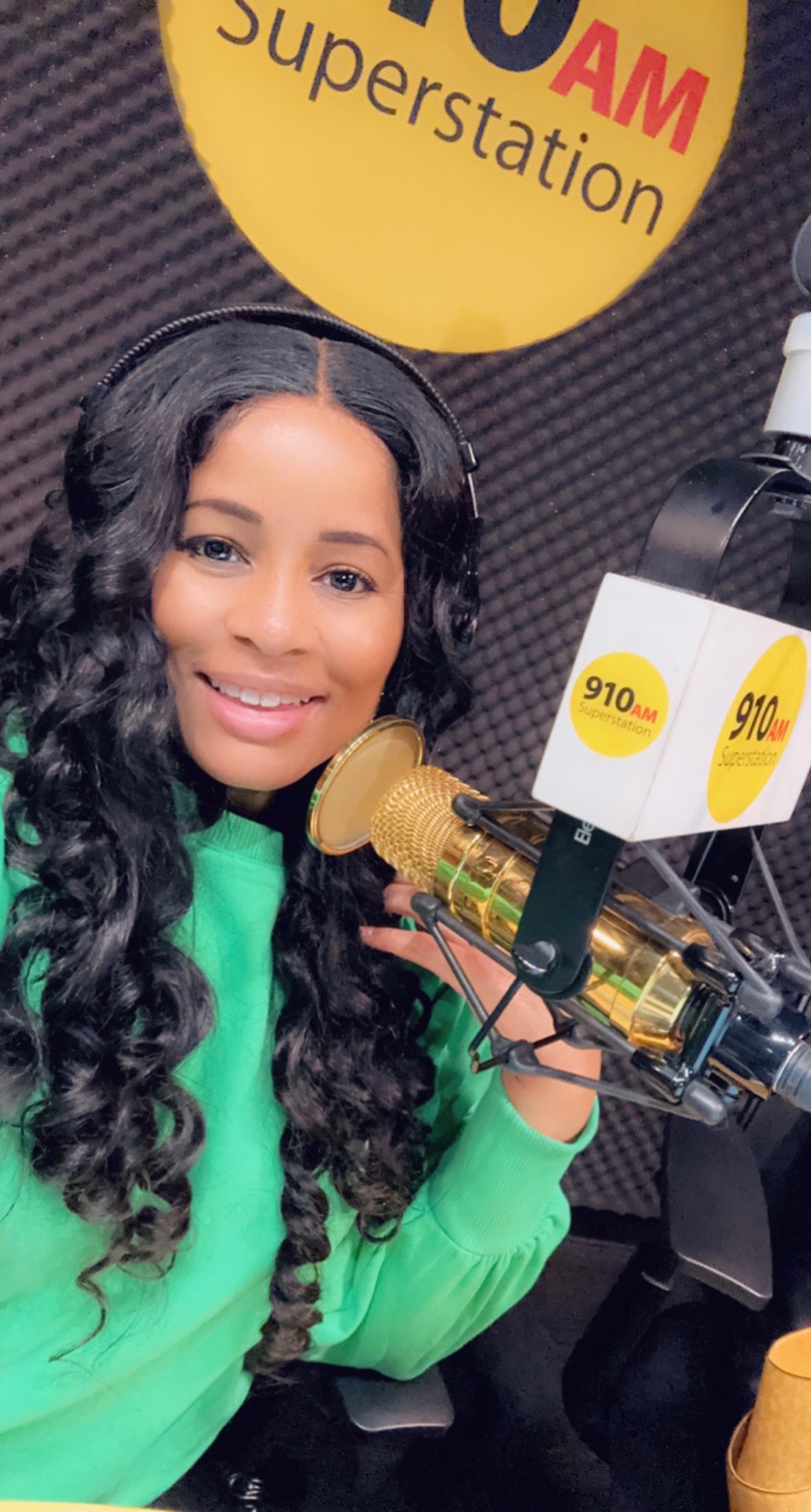 As the CEO of Gold Standard Massage Clinic in Southfield, MI, Charmaine has also built a successful business providing high-quality massage services to her clients. In 2016, she established a community partnership with a Detroit Homeless Shelter, where she still provides monthly massages to underserved women at their group-home location.
Nurse Charms dedication to her craft and her community has not gone unnoticed. She was invited to join the Meta Boost Leaders Network, a private group of small business owners managed by Meta employees, after demonstrating years of entrepreneurial success. In 2022, Charmaine won the Outstanding Community Support award from Meta after being nominated for three consecutive years. In May 2022, she was selected by Meta to meet with her Michigan lawmakers and advocate for the inclusion of 4 free massage vouchers per year in Michigan health benefits, further highlighting her commitment to serving her community.
Nurse Charms passion for providing quality healthcare services and her dedication to serving underserved communities have earned her recognition from both her peers and the wider community. She has used her expertise as a Registered Nurse and Licensed Massage Therapist to establish a successful business and build community partnerships that provide vital services to those who need them most. Her advocacy for free massage vouchers in Michigan health benefits is a testament to her commitment to improving healthcare access and outcomes for all.
WHEN: Sundays from 6:00 a.m. – 8:00 a.m.
WHERE: 910AM Superstation Radio
20733 West 10 Mile Rd,
Southfield MI 48075
910 AM Superstation can also be streamed on iHeart Radio, Roku, Amazon Fire TV, GOOGLE Chromecast, Apple TV, TuneIn Radio and 910AMSuperstation.com
For more information, follow @NurseCharms on Facebook, YouTube and Instagram. You may also visit CallNurseCharms.com