Music can inspire, uplift, and bring people together like nothing else. That's why we're thrilled to introduce K-YOS.COM, a leading music media company dedicated to bringing you the best in music media from American recording artist K-yos.
Whether you're a passionate fan of any music genre, K-YOS.COM has something for you. K-yos has a music library of songs and albums that rival some of the biggest names in the music industry. With each purchase, you'll have access to stream & download whenever and wherever you want to listen.
K-YOS.COM offers a variety of other features that make it the ultimate destination for music lovers. The streaming/ downloading service allows you to listen to music on demand and create your own playlists based on the music you buy. 
K-yos is very passionate about his music and always working to make great songs for you to enjoy. Whether you're a casual listener or a dedicated fan, you'll love the variety and quality of music that K-yos has to offer. Born on the southside of Chicago, K-yos has had a deep interest in music since seven years old. Performing as the headline act in talent shows, K-yos was introduced to several management companies & record labels. But the road to success wasn't easy. Before signing any contract, K-yos began to learn about the music business industry. He soon discovered that creating his corporation (K-YOS CORPORATION) was the best course of action. K-YOS.COM is the company that the corporation backs, they're one in the same. K-yos has performed @ such places as The Elbow Room, Lollapalooza & The House of Blues. This equipped K-yos the experience he needed to learn more about the business of music.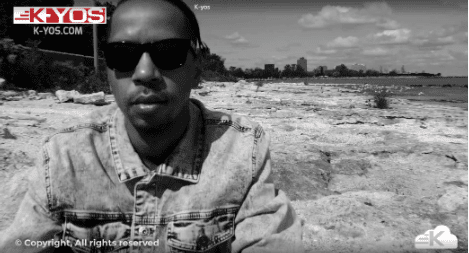 K-yos represents a brand name signature sound & doesn't identify with any music genre. Instead, K-yos stands out of the crowd placing his music in a class of its own. One of K-yos' most popular songs "Songwrite" has been heard & loved by many. It delivers a clash of Rock, N Roll and Hip-Hop while maintaining its original brand – name sound. Other songs like "A Part of Your Love" shows a more sensitive side of K-yos & keeps listeners engaged with unique lyrics and production. 
K-yos has also recorded a song with retired NBA basketball Terry Cummings entitled "Take A Chance On Love" K-yos has had different struggles in his career with pressure other artists try to bypass. First of all, after being well -known in the Hip-Hop/ Rap circuit, K-yos broke away from that genre to pursue a bigger dream. As K-yos evolved his sound, he realized that a genre couldn't truly explain what his music represents. This is one of the main reasons why he decided to create K-YOS.COM. K-YOS.COM gives K-yos the platform to express his creativity & true authentic brand name sound. Some say that his music is a mixture of all genres put together. This new transformation is what makes him different than any other recording artist. It's a bold move to make a decision like this because you have to reach your audience in a completely different way. 
Some people will understand while others will struggle grasping the concept. Because of this, K-yos has had to build his music & company from the ground up using advanced advertising techniques to build a fanbase. Most recording artist attach themselves to a genre and compete to be @ the top. K-yos follows a different method while creating his own lane he only competes with himself. During an interview, K-yos said "I agree with what Ray Charles said about Duke Ellington's statement that there's only two types of music, good and bad. While other music after time fades away, K-yos' main goal is to make timeless music. If there's one important message out of all this it would be always to follow your heart even when others don't believe in you. Stay determined and persistent, this knowledge alone is all you need to succeed.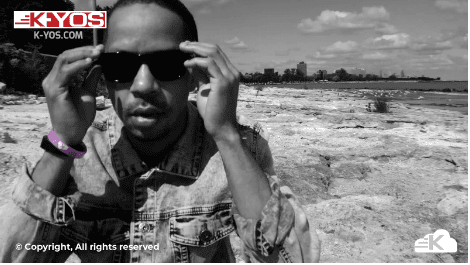 K-yos is an acronym for "Knowledge of Your Own Self" while being highly consciousness educated the universe has given K-yos something that can never be taken away. To stream & download any song or album, press the store logo on the main screen. K-yos plans on releasing new music media in late 2023 to early 2024. Sign up today to stay updated on the newest music media from k-yos@k-yos.com.