Could HUH Token have a bull run? If you missed out on the last bull run the cryptocurrency world experienced in 2021, you must still be feeling the pain. If for some reason you didn't buy Bitcoin (BTC) or Ethereum (ETH) in their early phases and have been looking for some new tokens to make amends with, then this article is for you.
We will take a look at some of the most promising tokens available right now.
Monero (XMR)
Monero (XMR) received a significant pump recently following the news on its upcoming hard fork. It rose to $266 but later dropped back to $256. Monero (XMR) is expected to shoot up massively as it undergoes and completes this hard fork. 
A hark fork means that there should be better security for Monero (XMR) and all its users. This hard fork is scheduled to be carried out around July this year. Crypto hard forks typically aim to strengthen their older versions making them more durable. It's usually carried out when the older version is becoming slightly aged. Take advantage of this hard fork and be a part of the Moneros (XMR) impending bull run.
Cardano (ADA)
Cardano (ADA) has been able to oversee some massive adoption and has witnessed great appreciation in price recently. Cardano (ADA) offers the opportunity to be a part of the future financial bubble due to its ever-rising price.
It's expected that there'd be a large upside for it since it's the third most popular blockchain network. It offers powerful competition to the likes of Avalanche (AVAX) and Ethereum (ETH). If you're interested in having long-term gains, Cardano (ADA) could well be your way forward.
HUH Token (HUH)
HUH Token (HUH) has an app called the HUH social app, it's set to be launched in a few weeks. Going over to the newly designed site of the ecosystem, you'd definitely be impressed by their style and appeal. 
Recently meme tokens have witnessed a lot of criticism due to their lack of inherent utility. This is because they seem to pay more attention to advertising than a use case. HUH Token (HUH) takes a very different approach, recognizing the power of a great community, it aims to utilize the power of social media in its attempt to reach a larger audience.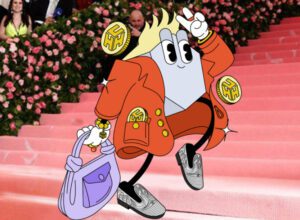 HUH Token (HUH) is set to share some part of its transaction fees with holders of the token. Of course, this offer will bring in a lot of social media Influencers. Users are also going to be rewarded with sentiment tokens as they post and mint NFTs on the HUH platform. With such a reward mechanism in place, the token is set to take the cryptocurrency market by storm.
HUH Token (HUH) is built to be blockchain compatible and it's going to leverage the ability that it will get from bridging major blockchains, such as Ethereum (ETH) and the BNB chain. If for some reason you missed out on the early token phases of Bitcoin (BTC) and Ethereum (ETH), it could make sense to buy these three coins. Buy them on their route to a price reduction and potentially get a huge return on investment in the near future. 
HUH Token (HUH) has recently finished its presale but you can still buy it from some decentralized exchanges, like Pancakeswap. The earlier you enter a promising project the better.
LINKS
Swap: https://swap.huh.social/
Website: https://www.huh.social/
Telegram:https://t.me/HuHToken
Twitter: https://twitter.com/HuhToken
Instagram:https://www.instagram.com/huhtoken/