A logo is meant to represent your business and product. 
It should tell people what to expect and give a hint of your company's personality.
When you are working with a 3D logo maker, you need to know how to create the perfect logo for you.
A 3D logo creator can help you come up with ideas and design your logo.
What makes a good logo?
A good logo is the first thing someone will remember about you, your business, and your products or services. 
You want a logo that will be simple, yet effective, since humans learn from what they see. 
A good logo communicates what you want your customer to know using images and colors. 
You can use your logo to build your brand's image by using it on everything you can think of — ads, website, merchandise, and packaging. 
Your logo is not your brand, it is merely a tool to embody your brand in the mind of others. It helps you to stand out from your competitors. 
A good logo can be the base for the rest of your site and other parts of your marketing design.
How to design a logo
Before you start drawing or putting your design together in the virtual realm, ask yourself:
What are my company's values?

What makes my company different?

Why did I want to start this company?

What are my brand's distinguishing features?
If you can't answer these questions right now, it's not a big deal. These questions are designed to help you think. 
Do some brainstorming and create a mind map of your company's values. 
Start with your brand, then think of any keywords and concepts based on your brand and products or services. 
Think of your favorite logos. Why do they stand out to you? 
Gather ideas from other logos online. 
Choose colors, a font, and/or image that reflect your brand's image.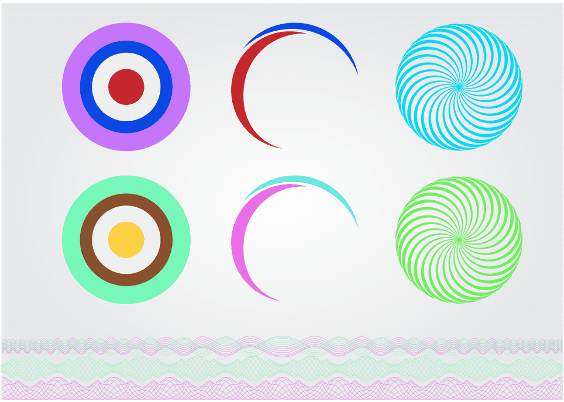 Why use a 3D logo?
3D logos are designed to pop out at you. They seem to raise off the page. 
If done right, a 3D logo is the perfect way to ensure your logo sticks out in people's minds. 
3D logos create a visual impact with depth and contrast. 
They can be animated or stationary. 
If you are in a creative business, like art or writing, a 3D logo can be the perfect way to show talent and relevance.
Some of the most famous 3D logos used today are from companies like XBox 360 and Apple. 
Making it yours
Since a logo is a representation of your brand, you want to ensure it is something no one else has. 
You have to first understand your audience — what do you want your logo to say about your business? Who is your ideal audience? What do they value about you? 
Keep your logo simple. 
Once you have an idea of the logo you want to design, do a quick check to make sure no one else is using it. 
With billions of businesses worldwide, it is easy to duplicate a logo without knowing it. Logo theft is not only bad for your image, it is also illegal. 
After you ensure the logo is available, and you have designed it, get it copyrighted. So you know that no one else can ever use it.
A good logo is simple, yet memorable. 
3D logos are meant to pop out and stick in people's minds. 
When working with a 3D logo maker, think about what you want your logo to say about you, your business, and your product.
A professional 3D logo creator can ensure your logo is uniquely yours.