Amber Spencer is VP of worldwide marketing for Damon Motors, a provider of disruptive urban mobility solutions, and she  is an agent of change in an industry shaped by men. 
Women are beginning to make a huge impact in the motorcycling space, not only as riders—but also in the corporate environment. The changing landscape has about 20 percent of riders in the United States being women, with 22 percent of Gen X riders and 26 percent of Gen Y riders being female. However, the product disparity continues to linger despite the tremendous growth and recent shift in trends, as motorcycles are still built specifically for the biggest market: men. The situation is not particularly different in the corporate world, with a Catalyst study showing that females in 2018 held just eight percent of executive roles in the top 20 motor vehicles and parts companies in the Global Fortune 500. However, Damon Motors looks set to change this narrative.
"Damon Motors is paving the way for a new era of women in motorcycling," according to Amber Spencer, following her recent promotion to vice president of worldwide marketing. The move reiterates the company's pursuit of inclusiveness, with more than 20 percent of Damon's team being female, including Cybele Negris, a member of the board of directors. Spencer is already changing the face of the motorcycle industry as a marketer, motorcycle racer and enthusiast, as she builds Damon into a global electric motorcycle leader.
"We believe not enough women are represented in motorcycling and we are here to change that—by living it ourselves inside and out," said Spencer. "Women make up motorcycling's fastest-growing segment and Damon's world-class team of top female talent is representative of this. A company with more women will not only lead to greater equality but will also bridge the divide between men's and women's motorcycling needs. This forward way of thinking is at the core of Damon's DNA."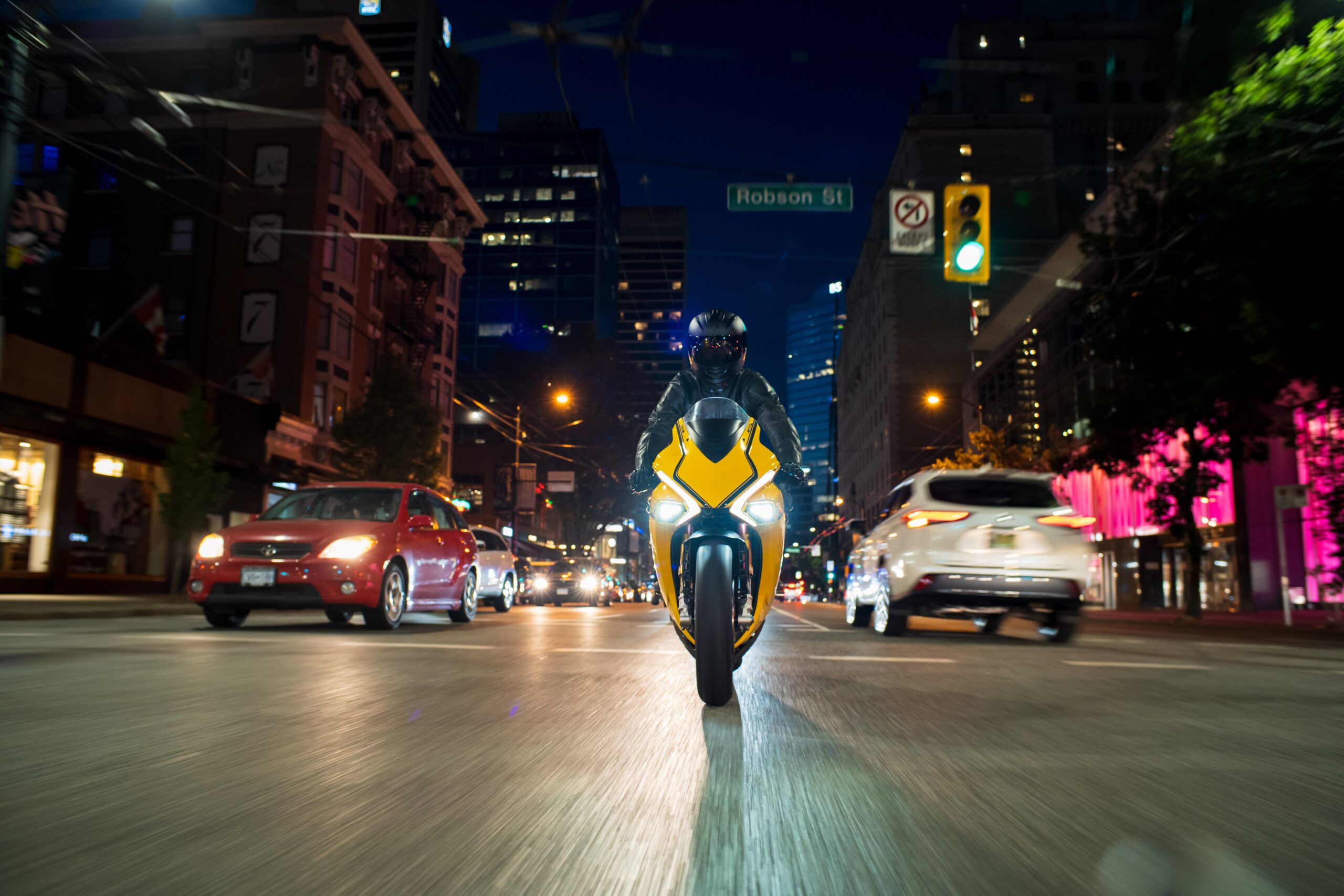 The Road to Success
Prior to joining Damon Motors, Amber worked in marketing bringing both tech and lifestyle brands to market. Her personal passion for motorcycles was a natural migration to Damon Motors as employee number six. Since then she has been instrumental in the company's brand development and product adoption. She boasts a diverse portfolio of professional experience that includes marketing, social media, software development, and entrepreneurship. Prior to Damon, she was the founder of Epicalls, a computer software company, and Flare Ventures, a technology consulting firm. Amber is a motorcycle enthusiast, experienced in riding various bikes, including cafe racers, dirt bikes and cruisers. She is also a member of the WMRC Westwood Motorcycle Racing Club and placed third in her first-ever race. Amber is also an award-winning fitness competitor and advocate for health and wellness.
"Amber's keen insight to the industry comes from her relentless passion for the motorcycle industry as a rider and brand builder," said Jay Giraud, co-founder & CEO, Damon Motors. "In an industry dominated by men, her firsthand riding experience and knowledge are relevant in all aspects of her work and testament that the market needs to change."
Damon Motors continues to push boundaries in the industry, developing the world's safest, smartest, fully connected electric motorcycles, recently surpassing a $50M milestone in preorders for its flagship HyperSport motorcycle. The company has also released the HyperDrive and HyperFighter, winning several awards and recognition for its innovation, including a 2022 Edison Best New Product Award, a Best in Innovation CES Innovation Award, a 2021 GOOD DESIGN® Award, a Digital Trends Top Tech 2020 CES Award, a 2020 Red Herring Top 100 North America finalist award for CleanTech, a 2020 Popular Science Best of What's New Award, and a Robb Report "Best of the Best" award for motorcycle innovation.
For further information on Damon Motors and the range of products offered as well as to reserve the HyperSport, visit – https://damon.com/.