Global B2B SaaS marketing agency Bordeaux & Burgundy has announced its appointment by Armis, the leading asset visibility and security company as their preferred marketing & demand generation agency of record. Bordeaux and Burgundy directly asset Armis' global marketing organisation to better scale their global demand generation campaigns and power their journey to a future IPO. 
"Our primary focus is to ensure our customers are delighted with our service experience and obtaining the utmost value from the Armis platform that they possibly can. In line with our strategic business goals, we are committed to bringing Armis to IPO. To make this possible, we must be able to scale our marketing engine& related programs rapidly. In partnering with Bordeaux and Burgundy and developing our hyper demand model, we can achieve these goals and deliver for the needs of our prospects, customers & partners at the same time." Said Conor Coughlan, Chief Marketing & Advocacy Officer, Armis. 
Armis recently broke the $100m ARR Centaur milestone to become one of the world's fastest growing SaaS scale ups. In its journey to Centaur status Armis beat the records of publicly known SaaS brands such as WIX, Canva & Shopify.  Armis is valued in excess of $3.4b & works with Fortune 100 companies such as Colgate Palmolive, DocuSign, Takeda Pharmaceuticals, Allegro Micro-systems, Booking.com & many others to offer asset inventory & management, intelligence, behavioral analytics and vulnerability management for all connected devices in an environment regardless if they are being managed or not. 
"Armis is a true industry leader, offering game-changing cyber security services to some of the world's largest businesses. Our team is thrilled to play a key role in the company's rapid growth, enabling the team to dramatically increase their market share and prepare for an IPO. We were pleased to be able to partner with Armis' Marketing organisation and to work with them to scale our hyper demand generation model, in order to meet their ambitious growth & pipeline needs. We look forward to working with them and going beyond IPO" said Alfie Dawson, Chief Executive Officer, Bordeaux and Burgundy.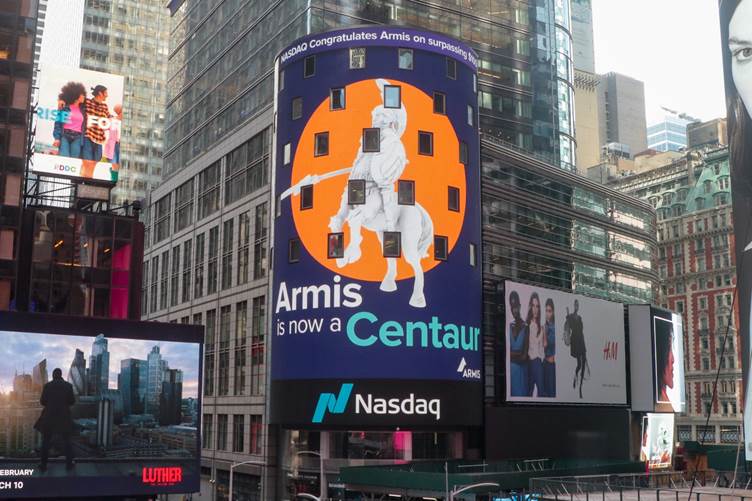 In its remit Bordeaux and Burgundy are helping to deliver all ATL, BTL and omni-channel campaigns and to power Armis's related pipeline programs across all target Geos.  Since partnering with Bordeaux and Burgundy the company has seen a 250% increase in the number of demand generation campaigns it is executing and a $500,000 decrease in non-targeted advertising burn.  The firm's new business pipeline has increased by 35 per cent and overall time for campaign deployment has reduced by 80 per cent.
 "Bordeaux and Burgundy's expertise in scaling SaaS marketing organisations has proven to be invaluable to our team. We were actively seeking a partner who could enable us to scale our Demand Generation model and allow us to grow hyper efficiently" said Conor Coughlan, Chief Marketing & Advocacy Officer, Armis. "With Bordeaux and Burgundy, we found the partnership we were actively seeking. They have in more ways than one become a true extension of our organisation. The relationship has surpassed our expectations, allowing us to execute multi-stage/ jurisdictional ARR focused campaigns rapidly whilst remaining highly targeted and focused on our buyer journeys."