Christmas is a time for giving; for brands, it's also a great time to get in front of your customer. While you may be thinking about which gift to buy your loved ones this holiday season, why not think about what kind of packaging would be best suited for each recipient—and then find a way to make it part of your brand's message? Custom-printed boxes are trending this year because they help companies intimately connect with customers.
Creative Design Packaging by Printing the Customer's Name
Customized design packaging is a great way to stand out. Customers love the personal touch and want to know that companies care about them. They like feeling special, so you can use this opportunity to make them feel like they are part of your brand.
Customized packaging can be done in various ways, but one of the most popular is using a customer's name. This can be done with stickers or labels that you place on your product. You can also print your customers' names, but it is more practical when you do something as simple as using their initials. You can also customize your packaging by printing a picture of them if you are sending out promotional items.
Quotes and Stickers on Packages
Quotes and stickers on the packaging are a great way to personalize your packaging. These can be inspirational, funny, or just plain quotes that help your customers connect with you.
They're also a great way to show off your brand or a particular product. For example, if you sell paperbacks, you could use quotes from classic novels as stickers to highlight the books that inspired them—or maybe even include some of their titles in smaller types at the bottom of each box.
Custom Logos and Fonts on Packaging
Customized logos and fonts can help you stand out, create a sense of community, and build loyalty. When it comes to packaging design, there are a few things that make your brand unique. One is the logo or brand iconography you choose for each product. 
It's important for customers who see this package to know what makes your company different from the rest. The other thing that helps differentiate one company from another is its font style. You can also promote a special packaging print by printing a specially designed logo for the holiday season.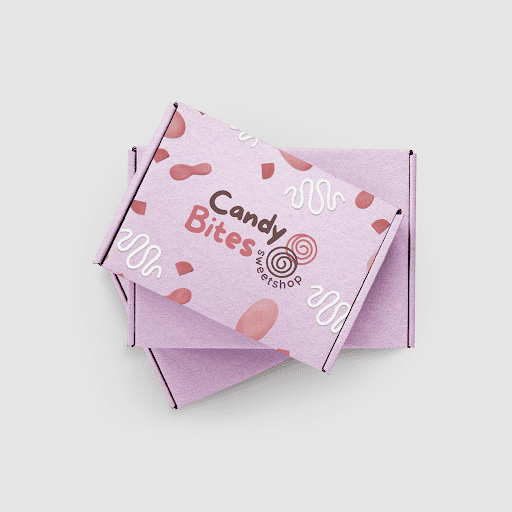 While this may seem like an obvious choice when thinking about how packaging affects consumers' perceptions of their favorite brands, many companies still use generic fonts on all their products—and they do so at their own risk! Choose a Unique font style to help make your brand stand out!
Custom-Printed Boxes are Trendy
Custom-printed boxes are a great way to get your brand noticed. They can be used as marketing tools, gift boxes, and promotional items. Custom-printed boxes can be used as marketing tools, gift boxes, and promotional items. They are a great way to get your brand noticed by potential customers.
Customized packaging is a great way to stand out from the rest of the crowd. It helps you build brand loyalty and can help you get the word out about your product or service, and it can create buzz for your brand!
Customized Packaging Creates Buzz
Customized packaging is a marketing tool that has become increasingly popular. It's not just the trendiest thing in the world but will also help you create buzz and build a brand identity for your company.
Customized packaging can be used to promote any product or service that needs an eye-catching design element. For example:
A custom reusable bag or a customized printed box for environmentally-conscious consumers
Make Your Customers Feel Part of the Brand
A personalized experience is a powerful marketing tool. Research shows that customers feel more comfortable buying from companies with a personal touch and are more likely to buy products or services from companies with one.
Customized packaging can help you create this kind of connection with your customers. It will allow them to get involved in the process, making them feel like their purchase matters—and it actually does!
Get the Word Out About Your Product or Service
You can get the word out about your product or service by creating custom packaging. Customized packaging is a great way to give customers an incentive to share their experiences with others this holiday season. 
Custom-made boxes make it easy for brands to showcase the contents of their customer's orders in a fun way—whether it's a personalized bottle opener or a pair of sunglasses with an extra set of lenses inside! You can also use customized packaging to print information about the product to help people who want more information on how they can use what they bought. 
Custom-Printed Boxes Can Increase Brand Loyalty 
Custom-printed boxes can help you increase brand loyalty and buzz for your company this holiday season.
Marketing and sales:

Custom packaging makes it easier to market your products and gives customers a reason to buy them. You'll also be able to use the packaging as part of a marketing strategy that includes social media posts, email campaigns, and more.

Customer retention:

Customized boxes are great because they allow retailers to personalize their offerings—and keep customers coming back for more!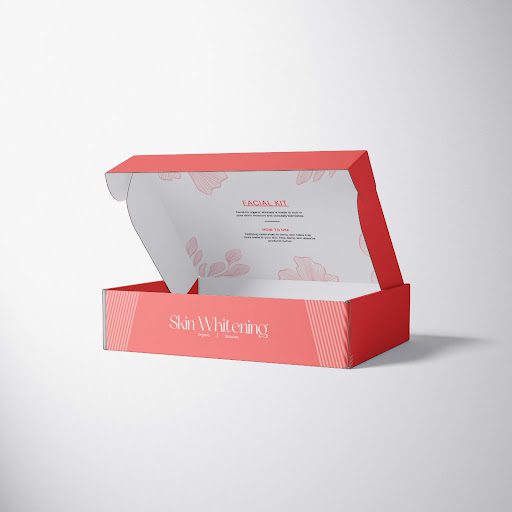 If you have an e-commerce site or a physical store customizing the packaging will encourage people to purchase from you. They will not only come back but also refer others who may not know about your business. This way, customized marketing can help you increase your sales. 
Final Verdict
We're sure you've noticed how much more exciting packaging has become this holiday season. From custom-printed boxes to stickers and quotes, there are a lot of fun ways to personalize your products. We hope these trends will help you attract customers and excite them about what they are buying for their loved ones—which means more sales for you!