The cryptocurrency markets are filling up with new investors as the bull run continues. Earlier this month, a customer-focused exchange launched services dedicated to newcomers, as well as savvy traders who wish to take advantage of 100X leverage on contract trading. Wisebitcoin is part of an ecosystem with more than $6 billion in trading volume and 2.3 million transactions per second on single trading pairs. It also offers deep liquidity and 24/7 customer support that includes live phone assistance and more. To get the latest, we sat down with Wisebitcoin Senior Advisor JW Cho.
Please tell us your name and a little about yourself?
Hello, I'm JW Cho, Wisebitcoin's Senior Advisor since the launch of the beta version in 2018. In my career, I've been committed to building the blockchain technology infrastructure in the financial and investment fields. I've worked for various top financial institutions in Southeast Asia and developed a number of financial derivatives.
What is Wisebitcoin?
Wisebitcoin is an innovative international decentralized cryptocurrency exchange focused on professional traders. With cloud services, we anchor over 280 other global cryptocurrency exchanges, connecting more than 15 million users. Thanks to this, Wisebitcoin can provide deep liquidity whilst maintaining a stable and secure trading environment in the volatile crypto markets.
Wisebitcoin aims to make cryptocurrency trading faster and easier. What is the technology behind the Wisebitcoin exchange and how do you plan to achieve this?
Since its beta launch in 2018, Wisebitcoin worked on implementing important system and cloud connection upgrades.  
There are three main features in the technology behind Wisebitcoin. The first one is its asset custody and clearing technology. This consists in distributed digital asset custody and settlement technology through the consensus mechanism of transaction data upload, hot and cold wallet separation, multi-signature and member node clearing to achieve the goal of asset security and transaction credibility, making the platform efficient, transparent, and secure.
The second is high performances. Combined with the specially designed distributed transaction processing technology, the platform solves the problem of real-time transaction and consistency in the distributed environment brought by physical fragmentation. Even if some node fails, it will have no effect on the system operation. It lays a good foundation for serving a massive user base.
And third, diversified liquidity. Exchange partners can share liquidity, access the depth of many well-known exchanges, quickly combine orders, and ensure that partners have sufficient depth and liquidity.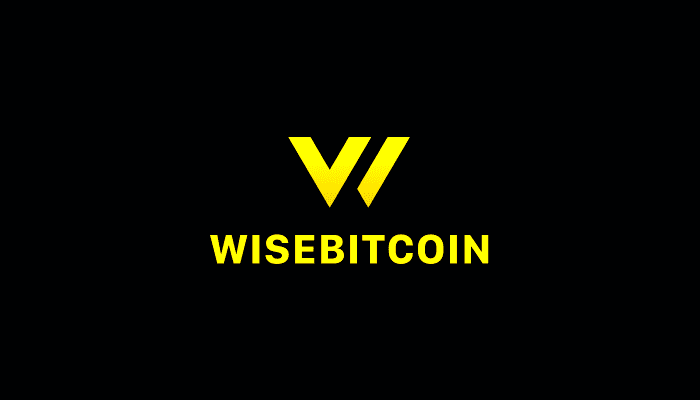 What is contract trading and what makes it different from traditional trading?
The contract trading we have is a relatively new product. It is different from spot trading as you don't need to own assets. When you are doing contract trading you are not actually buying or selling cryptocurrency itself as you do in spot trading. The value of the contract follows the value of cryptocurrency and you benefit from the price movements without actually having cryptocurrency because the contract is designed to follow the prices. 
One of the main advantages of our platform is that we offer up to 100X leverage for contract trading.  
Tell us more about other unique features and services on  Wisebitcoin that distinguish it from other crypto exchanges.
Wisebitcoin's unique features lay in deep liquidity, with $6+ billion daily trading volume thanks to the connection to cloud services that anchor over 280 merchants and 15 million users worldwide. The exchange features up to 100X leverage and over 2.3 million tps single trading pairs. Moreover, the straightforward, user-friendly interface, mobile app, and insurance fund for asset protection set Wisebitcoin apart from the other cryptocurrency exchanges on the market. Professional cryptocurrency traders, including margin traders and those on the mainstream market, require specific solutions that not every exchange can provide and Wisebitcoin is a new exchange that will be a preferred method of buying and selling crypto for professional traders around the world. 
Also, the team at Wisebitcoin is proud to launch the new Affiliate program! Our partnership contract has high competitive commissions, with the standard commission at 30% and affiliate commission at $2.1 for maker and taker trade types. Through this program, Affiliates can also benefit from other features offered by Wisebitcoin like advertisement, tools for CRM, commissions management and more. 

What is the current market size of crypto exchanges and what should we expect in 2021 and beyond? 
According to data on coinmarketcap.com, the total crypto market cap is around $1,107.24B. 
COVID-19 surely had an impact in the coin market, as it impacted the finance, fintech, and crypto industries. As a result, players and traders want to secure their coins, so currently, we can see inflation. 
In 2021 we can only expect for the market and exchanges to grow and draw in a new set of players and users. In 2020 we've already seen people getting curious about Bitcoin and cryptocurrency – during the pandemic, people had more time to access the news and media sites where incidentally the coverage around crypto and Bitcoin have seen an increase. So we think that some of the reasons why the coin market is getting bigger are its media exposure and people starting to get genuinely interested about it and wanting to find an alternative to traditional finance in such unpredictable times. If the USD has issues, traders will buy gold, so we expect Bitcoin to become the gold asset for the new generation of traders. 
The last month of 2020 saw a mass exodus of bitcoin leaving exchanges. How does this affect crypto exchanges and the Bitcoin market?
As big international corporations, entrepreneurs and ultimately banks started to be more interested and involved in the coin market and Bitcoin, different countries felt the need to upgrade their policies and introduce new ones resulting in users preferring to leave the exchanges and waiting for those new regulations to be implemented and see how they will pan out in the following months. Once everything is settled, users will start to bring their coins back to the exchanges and the market will start to grow again. 
Could you tell us about your customer support and security measure at Wisebitcoin?
At Wisebitcoin we're a multicultural team of finance professionals and we aim to provide the highest level of customer support with a 24/7 live phone support and live chat.
The team has the industry's top security experts participate in the security protection design and works with external security companies to enhance network security protection. Through Wisebitcoin's decentralized hosting and clearing capabilities, the platform can effectively solve digital asset security issues. Also, we have 2FA and cold wallets.
Because of the cloud system anchoring more than 280 merchants, we can't manipulate prices and quotes like other exchanges that can make and change the market prices. 
Do you have any current opportunities for investors and partners at Wisebitcoin?
Wisebitcoin is part of Land Prime Group, which owns well established financial institutions including Land-FX UK, which is a mother company located in the UK and regulated by FCA. 
Currently, we have launched several promotions that are available until the end of January: a special USDT bonus promo, social media campaign and an affiliate sign-ups promotion. Any users and affiliates can participate by joining our platform.