Cryptocurrency SEO is a unique beast. Unlike traditional SEO, there are a few extra things to consider when optimizing your site for better rankings. This article will cover the basics of cryptocurrency SEO and how you can optimize your website for better rankings.
First, you'll need to ensure that Google correctly indexes your website. This can be done by adding your website to Google Search Console and submitting your sitemap.xml file. You can also use the "Fetch as Google" tool to submit individual pages for indexing.
Next, you'll need to ensure that your site is optimized for keywords. Keyword research is essential for ranking in cryptocurrency search engines, so target high-traffic keywords relevant to your business.
Finally, you'll need to build links to your site. Quality backlinks are essential for ranking in cryptocurrency search engines, so focus on acquiring high-quality links from reputable websites.
What Are The Best Techniques For Cryptocurrency SEO?
Cryptocurrency SEO is still a relatively new field, and no clear-cut techniques will work for everyone. However, you can do a few things to help your site rank higher in search results.
One of the most important things is ensuring your site is well-optimized for search engines. This includes using the correct keywords and phrases in your content and the titles and tags of your pages.
You can also promote your site by submitting articles about cryptocurrency to popular online publications and participating in online forums and discussion groups related to cryptocurrency.
Finally, ensure your site is easy to navigate and use and provides valuable information to visitors. If you can do all these things, you'll be well on improving your ranking in cryptocurrency search results.
What Is A Crypto Pr Agency?
Crypto PR Agency is a firm that specializes in public relations for cryptocurrency and blockchain startups. They help these companies build relationships with the media, generate positive publicity, and attract investors.
Why Are Crypto PR Agencies Important?
Cryptocurrency is a new and rapidly evolving industry, and it can be difficult for startups to get their businesses off the ground without proper publicity and marketing. Crypto PR agencies can help to fill this gap by providing expert guidance and support for launching successful marketing campaigns.
Factors To Consider Before Choosing A Crypto Pr Agency?
When promoting cryptocurrency, you must ensure you are putting your best foot forward. This is why it is essential to consider all your options when finding the right crypto PR agency. Here are ten factors to think about when making your decision:
Reputation:

It is essential to research and ensure that you work with an agency with a good reputation. You want to be sure they can deliver on their promises and have a track record of success.

Experience:

The agency you choose should have a lot of experience in the cryptocurrency space. They should understand the industry and know how to promote your coin in a way that will be most effective.

Knowledge:

Along with experience, the agency should also know about cryptocurrencies and blockchain technology. They should understand how these work and what makes them unique.

Staff:

The agency you choose should have a team of experienced and knowledgeable professionals dedicated to helping you succeed. You want to be sure that you are working with people who are excited about cryptocurrencies and understand the industry inside and out.

Services:

The agency you choose should offer a wide range of services that can help you promote your coin. This should include everything from press releases to social media marketing and more.

Strategies:

The agency should have a solid marketing strategy that will help promote your coin in the most effective way possible. They should have experience with traditional and digital marketing strategies and know how to reach your target audience.

Track Record:

It is important to look at the track record of the agency you choose so you can get an idea of how successful they have been in the past. This will give you a good idea of what to expect from them regarding results.

Portfolio:

Another good way to judge an agency's success is by looking at its portfolio. This will give you a better idea of the projects they have worked on in the past and whether or not they are familiar with the cryptocurrency industry.

Budget:

It is essential to know your budget before you start looking for an agency. This will help narrow your search and make it easier for you to find an agency that fits your budget constraints.

Communication:

Finally, it is crucial that you feel comfortable communicating with the agency you choose. You should be able to quickly get in touch with them when needed and feel confident that they will be responsive to your needs
Several Reasons To Choose Our Crypto Pr Agency
When choosing a crypto pr agency, there are many factors to consider. At Blockchain Firm, our experience and dedication to quality set us apart from the competition.
Here are just a few of the reasons why you should choose us:
We have a deep understanding of the blockchain and cryptocurrency industries.

We have a team of experienced professionals who know how to get results.

We prioritize our clients and work tirelessly to exceed their expectations.

We offer a wide range of services that can meet your needs, whatever they may be.
If you're looking for a crypto pr agency to help you achieve your goals, look no further than Blockchain Firm. We'll work hard to exceed your expectations and deliver results you can be proud of.
Final Words
If you are looking for a top-notch crypto PR agency, look no further than us. We have the experience, knowledge, and track record you want. Contact us today to learn more about what we can do for you and your project.
We look forward to hearing from you soon!
Author Bio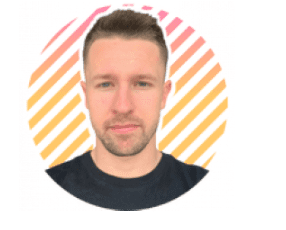 Lochlan Reus is a young entrepreneur who, at the ripe age of 27, founded Coinbound Gaming. He is also a professional soccer player who has played in leagues all over Australia. Lochlan is an avid cryptocurrency enthusiast and can often be found discussing blockchain technology and its many applications. Add him on LinkedIn & Twitter, to know more about him and his company.