Two things happened in 2020 through to 2021. Triggered by the global healthcare crisis, cryptocurrencies exploded to record valuation. 
By mid-2021, the price of Bitcoin had soared to over $68k, pushing the sphere's total valuation to over $2.1 trillion. At the same time, following different governments' directives to lockdown in desperate contagion measures, people around the world found comfort in gaming. 
According to research findings, over £2.1 billion were spent on video games alone in the U.K in 2020—a significant rise from the previous year. From Animal Crossing, Fortnite, to Call of Duty, video gaming became a choice source of digital interaction and convenient entertainment to vent.
Crypto Gaming Carving out a Share of the $180 Billion Industry
However, one noteworthy development in all this was the rise of blockchain gaming. Interesting statistics from InvestGame revealed that private investment in the sphere tripled to over $17 billion in the first half of 2021. 
Blockchain or cryptocurrency gaming is a new gaming model overhauling the traditional gaming model, prioritizing the gamer and compensating them for their efforts. Analysts are confident that in a gaming industry worth over $180 billion, the increasing popularity of cryptocurrency gaming would gradually see associated games carve a decent market share, directly pumping their valuation.
Why is Blockchain Gaming Successful?
The success of blockchain gaming is directly linked to the implementation of the blockchain as the equalizing layer. 
By leveraging a decentralized base, gaming developers are free to build exciting and interactive games fusing in non-fungible tokens (NFTs) as in-game items, cryptocurrencies, and even decentralized finance (DeFi), allowing gamers to make money from their passions. 
Because NFTs can be swapped for other fungible tokens, like ETH or BNB. Therefore, the link between the digital and physical worlds is created via marketplaces. Moreover, since the player is at the forefront, they earn significantly more than in legacy models where gaming is throttled through a gatekeeper who, in turn, squeezes out extra fees and demands more, like submission of possibly identifying details.
This overhaul is necessary and exemplifies the nature of gaming which, as history shows, often benefit as the first to implement cutting-edge technology. Cryptocurrency gaming opens up far more investment opportunities for all stakeholders, including gamers, investors, and developers. At the same time, the ability to plug in seamlessly to a web3 gaming platform like GG Dapp, which has no adverts and an attractive and intuitive user interface, is precisely what's needed. 
How To Make Money from Blockchain Gaming Even Without Actively Playing
Even though most blockchain gaming dApps fuse in play-to-earn models rewarding gamers and developers while concurrently boosting adoption, what's forgotten is the fact that these dApps also present earning opportunities without the need of actively playing. 
Besides being laid out in a simple and popular format, GG Dapp investors and gamers can acquire in-game items existing as NFTs as investments. As the game's popularity increases, their holding strategy can be lucrative investments when they later liquidate them for other fungible tokens in the platform's internal marketplace.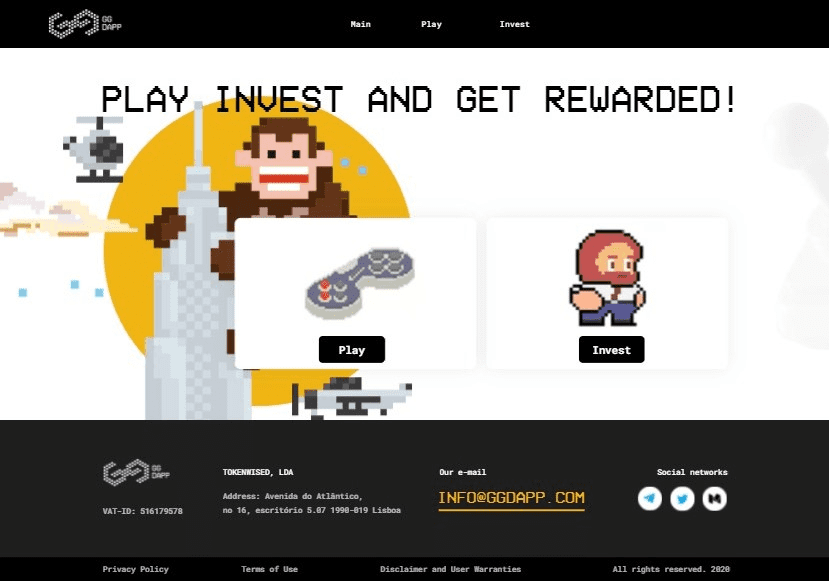 At the same time, investors who choose not to be active players can directly acquire tokens. Already, the exponential rise of Axie Infinity pushed most early adopters of the AXS into the millionaire category. The game saw over $3.2 billion of assets traded in their in-house marketplace, a demand which directly props AXS token prices, rewarding holders. 
This success is replicated by savvy investors who strongly believe in the future of cryptocurrency gaming. In gaming ecosystems like GG Dapp, investors can acquire their utility token, GGTK, and stake them in potential games rather than just holding. Here, they earn the game's tokens, expanding their revenue streams. Also, GGTK stakers receive a share from the platform's commissions generated from in-game purchases proportional to the staking amount.