Crypto Fight Club ($FIGHT), an upcoming NFT game and staking protocol, is launching a decentralized time deposit product via NFTs on December 26th at 10:00 am UTC. Participants can earn APY and evolve their NFT fighters by storing $FIGHT tokens inside of their limited edition in-game characters. Their goal is to expose counterparty risk and bring power to the people's hands, allowing users to understand and take full control of their own tokens… Whilst playing a super cool game with your new prizefighter.
Addressing the Elephant in the Room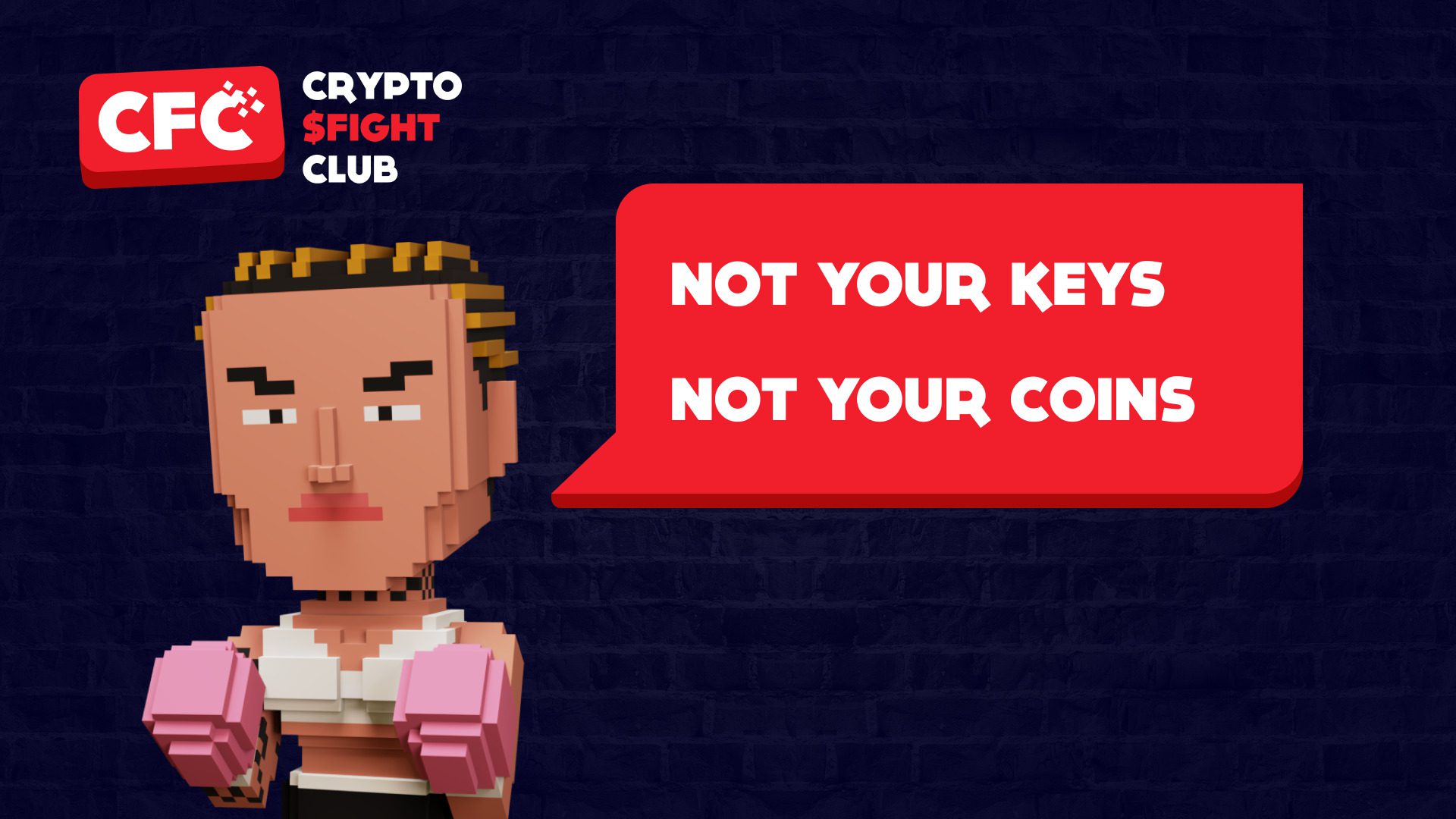 The dangers that come with trusting centralized counterparties are extremely clear. There have been a plethora of exploits and catastrophic events taking place, more so in the year 2021 than any other year. As the retail market apes into misled hype and obvious shams, these users either shun themselves away from the potentials crypto brings, or they learn from their mistake and continue to tread carefully researching. For some, it's easy to lose sight of this reality when you're sitting on a pile of digital coins worth more than $1 million that is actively increasing in value. Until it's gone. 
Most centralized 'DeFi' (decentralized finance) platforms advertise campaigns like trading events and staking programs to allude to the above-mentioned participants aiming to make a quick buck. It's clear as day; people are trading their financial and cyber security for convenience in order to make money. Not to mention, most of these platforms hold a lot of personal information from KYC (know your customer) submissions. After experiencing these financial losses from a user perspective, or even being directly exposed to these risks, one must understand a core sentiment of crypto's original ideology: not your keys, not your coins. 
Welcome to Crypto Fight Club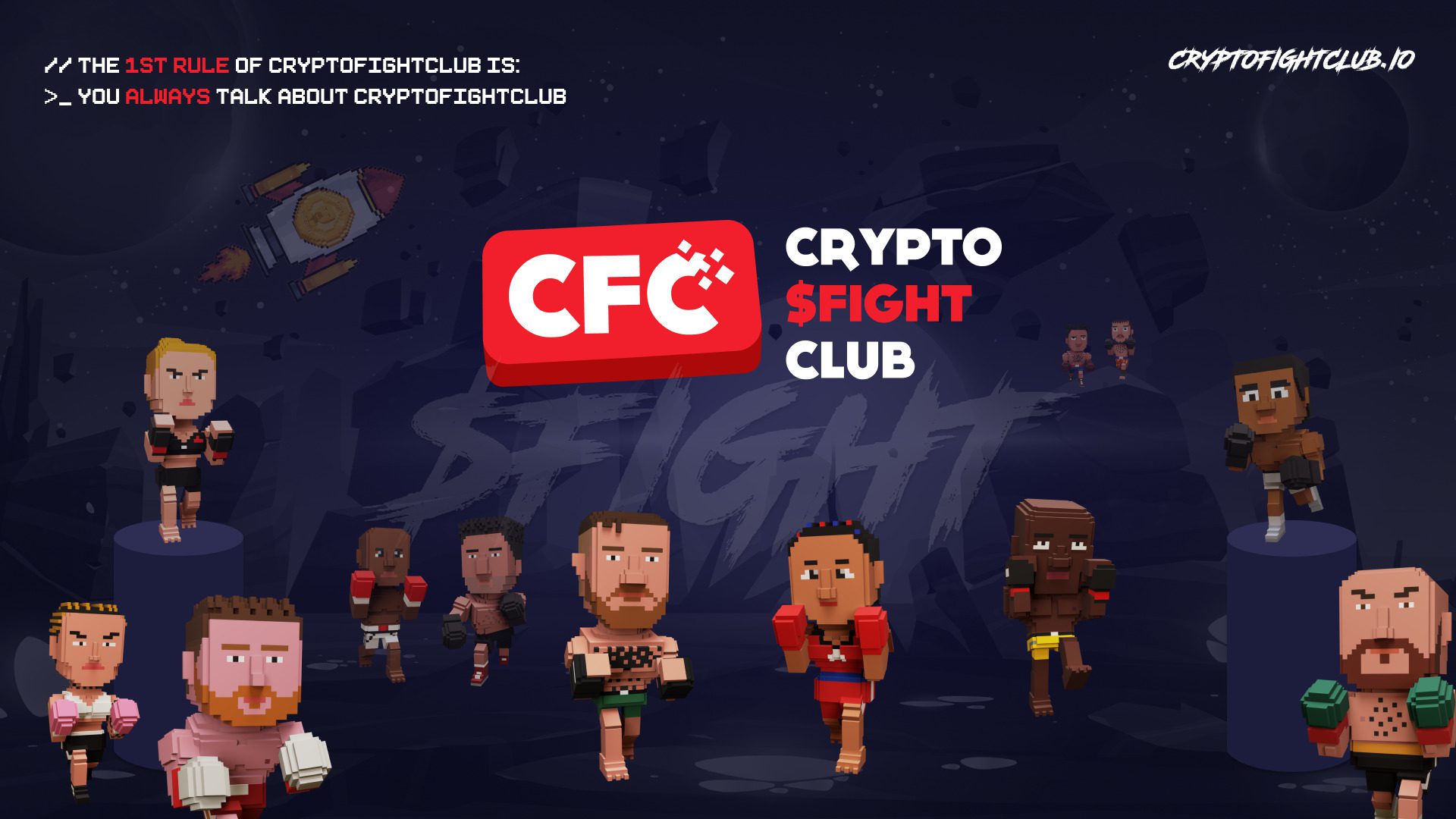 Crypto Fight Club's launch doesn't only bring a new product to the overly-saturated market; they are providing a clear and concise call to action for transparency and safety of the people's tokens. With their staking product, they allow participants in 2 different pools of fixed inflation to lock up their $FIGHT tokens inside of their newly-acquired NFT game character. When utilizing this staking product, a user will continue holding their NFT with their locked principle inside their own wallet. Inside, staked tokens remain safely locked in the smart contract, audited by cyber security leader Hacken. The NFT is stored in the staker's MetaMask wallet, ensuring the safety of the participants' active role in the ecosystem. 
NFTs are not limited to staking, either. Users who hold an NFT are then eligible to participate in upcoming game modes, like the mini-game in January: Chicken Run. Down the road, Crypto Fight Club aims to release a series of games ranging from play2earn mini-games, PvP (player vs player) battle modes, and later opening their ring to its 'mini-metaverses', allowing players to free-roam in branded gyms to train and earn tokens based on daily tasks. Crypto gaming companies should take notes.
NFT 2.0 Means Flexibility & Freedom of Choice
With today's blockchain technology, users have the ability to hold BEP-20 tokens inside of BEP-721 NFTs. This is in reference to the latest NFT 2.0 upgrades. With the Crypto Fight Club NFTs, amongst other token-types being transferable, users can trade their fighter NFT with active BEP-20 stakes to another potential participant that can afford to wait out the remainder of the original staking contract. This eliminates the user suffering from the foreseeable penalty by emergency end-staking. 
Potential staking candidates hone the ability to organize a deal on the open market to exchange the principle of $FIGHT + interest + the NFT. This provides alternative options to any user looking to engage in the staking protocol and mitigate the loss of potential interest earned.
Moreover, providing freedom of choice to the people via the NFT 2.0 deployment can bring a lot of trust to a business. In Crypto Fight Club, users can end their stake(s) and unlock their $FIGHT at any given time, unlike other staking protocols (centralized), which have compulsory lockup periods. 
Participants can also stake their $FIGHT inside of their NFT anywhere from 1 day, up to 5 years, and are rewarded by delayed gratification. Should a participant in either of the staking pools withdraw their principal (plus interest) before their initially-agreed lockup period is set to conclude, a penalty will come into play. This penalty rewards other active participants in the staking pools. An innovative alternative to mitigating this penalty would be to transfer the NFT with the underlying stake to someone of interest on the open market. 
After all, crypto was originally designed to bring back the ownership of funds and help "become your own bank" as some might say. 
NFT 2.0 Mystery Boxes & Announcement Date
The official Crypto Fight Club NFT and staking launch will take place on December 26th, 2021 at 10:00 am UTC. There will be a limited run of 5,000 unique, limited edition NFT fighters up for grabs by burning 2000 $FIGHT. Specific NFTs cannot be chosen, yet they choose you.
Lastly, at the beginning of January, an NFT holder will be able to PLAY their very first mini-game: Chicken Run, with their NFT fighter. More details are to come.
As soon as one gets their hands on an NFT, they are able to stake $FIGHT right away. A tutorial will be published in the coming days.
Are you ready to $FIGHT?
Learn more about Crypto Fight Club at https://cryptofightclub.io