Aminhossien Rad, the CEO of Crypto Desk, recently spoke with our journal about the future of XRP as the Coinbase wallet removes XRP support, dwindling client interest. XRP is the seventh-largest cryptocurrency, with a market cap of $19.7 billion and a 24-hour trade volume of nearly $1 billion across all exchanges. XRP gained 225% in 2021 before falling 53% to date, and it is currently trading at $0.38. 
Whereas, Coinbase will discontinue support for native tokens linked to Bitcoin Cash (BCH), Ethereum Classic (ETC), Ripple's XRP Ledger (XRP), and Stellar (XLM) on the Coinbase Wallet in January 2023. Given that Ripple is presumably in the final stages of its SEC litigation, Coinbase Wallet's decision to discontinue support for XRP may appear strange and unpromising. The removal of XRP from the Coinbase Wallet, as well as many others that had seen poor protocol activity, has prompted speculation that Coinbase now believes Ripple will fall. 
On the other hand, Aminhossein argues that "people have understood the potential of the digital asset space and are taking it as a better investment alternative than others, and that's the reason this space is seeing an extraordinary spurt." 
Let's delve deeper and see Aminhossein's stance on XRP.
Brief Thoughts on XRP Prices by Aminhossien Rad as Coinbase Wallet Drops Removes XRP Support
Aminhossien Rad, the CEO of Crypto Desk, is one of the UAE's first cryptocurrency entrepreneurs. He first got into the cryptocurrency market at the beginning of 2016, when he opened his cryptocurrency firm in the over-the-counter broker market, which was unusual at the time. 
Aminhossien started Crypto Desk to make it easier for people and businesses in the UAE to buy and sell cryptocurrencies and learn about the economic benefits of using crypto transactions. He did this because he believed in what he was doing. Since then, he has led his company to become the most trusted business-to-business (B2B) service provider in the country, letting over 3000 corporate clients use crypto payments and OTC services.
The XRP price, according to Aminhossien, may slightly fall as a result of Coinbase's announcement. Users will be unable to buy, sell, transfer, or receive XRP using this app beginning next year, according to Coinbase's announcement. However, users will still be able to access the coins via the exchange. The decision by Coinbase Wallet to remove support for XRP may appear to be an unexpected and unfavorable development for the coin, given that Ripple's lawsuit with the SEC is nearly complete. However, according to Aminhossein, who is well-versed in the broad field of blockchain and cryptocurrencies, the removal of XRP from Coinbase Wallet is not a major incident to worry investors and they can continue to hold their XRP assets with peace of mind.
It's worth noting that XRP and a slew of other currencies, all of which had seen little activity on the protocol, have lost Coinbase Wallet support. Some may argue that Coinbase is now convinced that Ripple will triumph. The price of XRP fell by about 0.5% after Coinbase Wallet announced that it would no longer support the cryptocurrency, reaching $0.0.3878.
Alternative Coins with Massive Upside Potential
If Ripple's case continues, the XRP price may remain under pressure, and traders may consider other coins for faster gains. 
Aminhossein, the CEO of Crypto Desk, believes that presales have been incredibly lucrative for early investors this year, with several presale tokens reporting profits of over 1,000% after listing. Therefore, we've reviewed two of the most exciting presales that are currently taking place.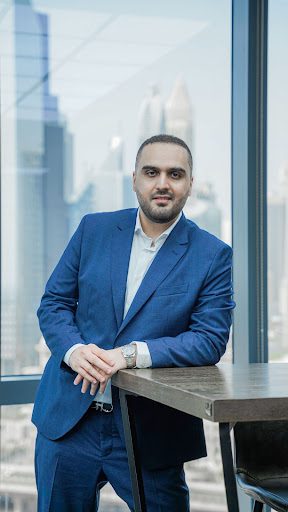 Dash 2 Trade (D2T)
Dash 2 Trade (D2T) is a new platform for cryptocurrency trading signals. The network is adding a new analytics dashboard to help traders find information about the financial markets. The cryptocurrency trading platform will include buy and sell signals, insights, projections, and even social signals to assist traders in making better decisions.
In Stage 4, the final stage, investors can buy D2T for 0.0533 USDT per token; over 73% of the tokens have already been sold. The new initiative raised more than $9.7 million in a short period of time. It is a fantastic achievement for any new cryptocurrency initiative.
IMPT (IMPT)
IMPT is a marketplace for carbon credits and a platform for green retail that will reward customers for shopping at businesses that are good for the environment. As a reward, the network will distribute IMPT tokens. The token can be used to purchase NFT-based carbon offsets. Users can trade or retire offsets to improve their IMPT.io scores after buying them. To reduce carbon emissions, IMPT has used blockchain technology. 
The IMPT presale ended on December 11, but the presale did incredibly well, raising over $18 million according to the official website impt.io. According to IMPT.io, investors who own IMPT tokens will be able to claim them beginning December 12.
What Is XRP / XRP Ledger?
Ripple (XRP) is a cryptocurrency that aims to make money transfers between banks faster and cheaper. The trustless, fast, and affordable nature of XRP transactions benefits cross-border transactions. XRP is a cryptocurrency that has been around since 2012 and has one of the most ambitious goals in the industry. Aminhossein has been following cryptocurrencies since their inception and believes that XRP will be around for a long time because he believes in its potential.
The software that allows you to use XRP, the XRP Ledger, introduced a new way of managing blockchains that supporters believe is better for transactions. The XRP Ledger (XRPL) is an open-source technology that is permissionless and decentralized. It only allows a few network users to help with transaction validation and network security.
How Is the XRP Ledger Network Secured?
To validate transactions, the XRPL employs a unique Federated Consensus Algorithm that verifies transactions using a consensus process where identified independent servers known as validators agree on the sequence and result of XRP transactions.
The servers validate transactions that fit with the protocol, which processes each transaction following the same standards. Aminhossein states that anyone may operate a validator on Ripple, and all transactions are open and transparent.
Currently, there are more than 150 validators on the ledger. The confirmed transactions are secure and executed without a single point of failure using the federated consensus approach because no one participant makes a decision independently.
Who Are the Founders of the XRP Ledger?
David Schwartz, Jed McCaleb, and Arthur Britto introduced the XRP Ledger as a faster, more energy-efficient alternative to the Bitcoin blockchain. In September 2012, they founded the company now known as Ripple with Chris Larsen.
How does Ripple (XRP) work?
RippleNet, the company's blockchain infrastructure, aims to provide banks with access to quick, low-cost, and simple cross-border transactions. Using distributed ledger technology, the XRP ledger allows the transfer of tokens representing fiat money, cryptocurrencies, or any other unit of value (rather than using blockchain technology). The best thing about the protocol liked by Aminhossein is that it is completely open, so you don't need permission from Ripple Labs to use it.
To validate transactions, the XRP cryptocurrency employs a consensus approach that makes use of several servers owned by banks. Validators check proposed transfers against the most recent version of the XRP Ledger to ensure they are genuine. Aminhossein likes the fact that the network cannot validate a transaction without the support of the majority of validators. 
Bitcoin (BTC) vs. Ripple (XRP)
Bitcoin and Ripple are two of the most popular cryptocurrencies in the world. Bitcoin was created in 2009 by an unknown person named Satoshi Nakamoto and is still being mined today. It is open-source software, meaning that anyone can see its code, modify it, and contribute to it. Bitcoin has a total supply of 21 million coins with a current value of $17,500 per coin.
Ripple was created in 2012 by Ripple Labs Inc. It is not mined like Bitcoin but instead is pre-mined, with 100 billion coins currently in circulation. Ripple Labs Inc. controls 60% of all XRP tokens, and they are looking to release another 100 billion tokens over the next decade. The current value of XRP is $0.40 per token, with a total supply of 50 billion tokens available for circulation.
According to Aminhossein, a CEO of a Crypto Desk a crypto exchange, Bitcoin, and Ripple are not direct rivals because they were developed for different purposes. Traders use XRP to make cross-border transactions that are cheaper and faster than traditional fiat currencies. The use case for XRP is not based on pricing but on Ripple's partnership with financial institutions. 
Since mining Bitcoin is hard and expensive, transaction validation can take several minutes and cost a lot. Most of the time, transactions with XRP are cheap and can be confirmed in a few seconds.
Final thoughts
The underlying token of the XRP Ledger (XRPL) blockchain is XRP, which allows banks and other financial institutions to transfer funds quickly and cheaply. XRP is currently ranked seventh in terms of market capitalization, with a market cap of $19.6 billion.
Despite its numerous controversies, XRP is still one of the top cryptocurrencies in terms of market capitalization. It can be used for transactions or investments, just like any other digital currency. Furthermore, Aminhossein believes that the coin is here to stay longer than the market believes, despite the fact that the recent move by Coinbase will impact negatively on its prices.
Given the developments and use case, the XRP price prediction remains bullish, with significant upside potential, particularly after the end of the SEC vs. Ripple battle.
FAQs
How to mine XRP?
Ripple cannot be mined, although it is theoretically feasible to do so using other cryptocurrencies. XRP is created using a cryptocurrency ledger that resembles blockchain technology.
What is XRP used for?
XRP is a cryptocurrency best known for its digital payment system and protocol. Many major banks use the XRP payment mechanism.
How is the XRP Ledger so efficient?
The XRP Ledger's benefits include low transaction fees (typically $0.0002), rapid settlement times (typically 3-5 seconds), scalability (up to 1,500 transactions per second), and fundamentally eco-friendly features (carbon neutral and energy efficient).
How Many XRP Coins Are There in Circulation?
The XRP Ledger developers gave 80 billion XRP to Ripple so that the business could develop use cases around the digital asset, including its worldwide payments network, RippleNet. There are 50,395,461,568 XRP coins in circulation.