After an unexpected shutdown, NFT Inspect looks poised for revival
NFT Inspect was a wildly popular platform for Web3 social intelligence and connecting with NFT communities, analyzing community growth, and seeing where influential people and NFT collections were moving. It came with a simple, plug-and-play Chrome extension that uses AI to automatically detect NFTs and NFT communities on Twitter to provide users with additional information and functionalities for their favorite NFT collections.
For NFTs, Inspect allowed users to see item traits, sales, rarity, and more, such as how much an NFT last sold for and who the current and past owners were. For communities, Inspect allowed users to see who was using an NFT from a given collection as their profile picture, with rankings given based on reach within the community. This gave users an opportunity to follow the most influential community members or the dev team behind a collection.
Despite such value-added offerings, NFT Inspect suddenly shut down earlier this year – on January 17th to be exact – leaving users and fans in the lurch. What happened, and why was the project shut down? Where could users go for NFT insights, community statistics and other valuable data?
In a surprising turn of events, NFT Inspect has just hinted via Twitter: ""We're baaaaaaaaaaaaaacckkk." Why the platform shut down back in January is still a mystery, however, as is the case of its current revival. Leading crypto outlet Coindesk reported on the announced closure and pointed out that the NFT market volume had drastically declined in recent months.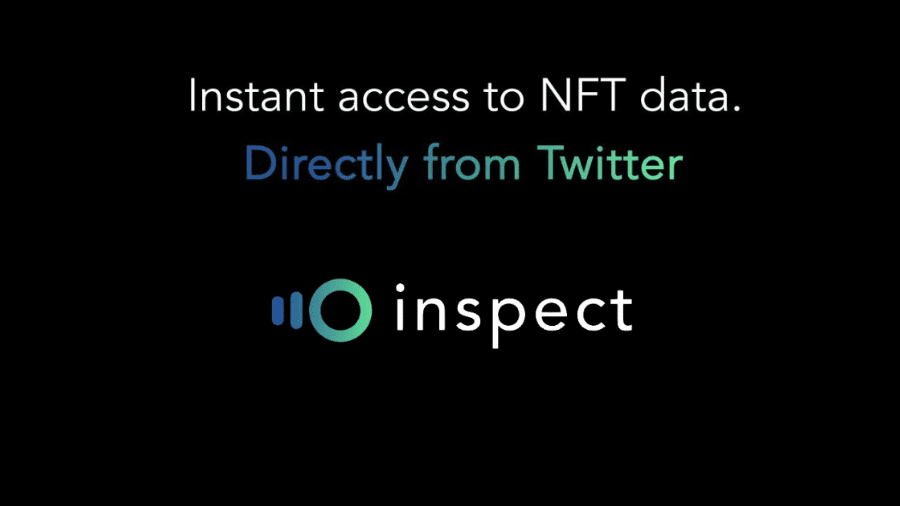 While the crypto market in general has been showing somewhat promising, bullish behavior in recent weeks, the puzzling question still remains – who is behind the resurgence of the highly regarded performance analysis and ranking tool? How did NFT Inspect manage to suddenly rebuild its operations runway? On one hand, it is possible that a prominent Web3 or NFT player injected funds into the project or the founders secured additional funding from new backers. On the other hand, the platform could have been acquired by a third party that would integrate NFT Inspect's features and functionalities with its own offerings. We have reached out to the team via twitter to learn more.
While there isn't much to go on beyond NFT Inspect's mysterious tweet and we still have more questions than answers, it is an exciting time with limitless possibilities for all involved – not just the platform but past users and new audiences who can benefit substantially from NFT Inspect's data and analysis tools. Irrespective of how or when NFT Inspect comes back into action, news of its revival is a welcome development for NFT enthusiasts and the digital asset ecosystem as a whole. 
We continue to monitor this development and will share updates when they become available. In the meantime, while the excitement surrounding NFT Inspect's revival tweet hits a fever pitch, fans and supporters will continue to wait for news and updates until they can hopefully return to using NFT Inspect again – maybe with a slew of new features, functions and offerings.