The Birth of Resilience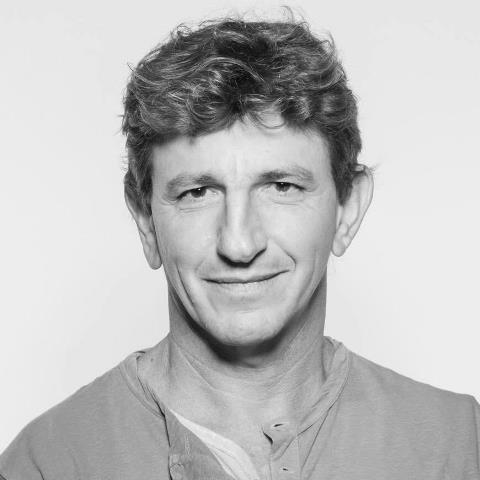 The majority of 18-year-olds are considering their next steps in life. While some choose to go to school, others start to think about finding a partner with whom to settle down and build a family. Rami Beracha is an international entrepreneur. He was able to join the IDF. After being trained as a paratrooper during Lebanon War, Beracha was eventually promoted to officer. Beracha was part a rescue team that provided assistance to soldiers injured in an active minefield. Beracha was serving in the military and fell on a mine, which resulted in him losing his right hand, as well as his leg.
Beracha was struck by depression in this crucial moment. His mind began to spiral downward and he struggled to find his identity. Rehabilitation was difficult. A spark ignited deep within, and a new passion emerged. Beracha refused give up, even after losing his promising military career. He pushed himself harder to get better faster. After he was released from the hospital, he took up sports such as cycling and snowboarding. He even got to climb Mount Kilimanjaro.
Resilience can be transformed into a motivating drive
Beracha's most important advice was that people who are pursuing a dream should spend time ensuring it is the right one before taking any drastic steps. The key to success is a unique blend of passion, self-belief, and determination. If you don't have this, your ventures will stagnate. This is also true for your ability to change. Even if you're afraid, it is much easier to change early than spending your money and time on something you don't love or enjoy.
Beracha has lived proof of this philosophy. After leaving the military, Beracha earned a law degree and started work at a Wall Street firm. Beracha was not happy with the outlook and opportunities that were available. After completing his MBA in France, Beracha decided that he would leave New York City.
One decision made it possible for Beracha to start a career with Pitango, Israel's largest capital venture fund. Beracha became a managing partner within a few years. The fund invested with over 200 high-tech startup companies. Many of these Israeli-based companies were able to make international exits to global brands like Marvel, Microsoft and Broadcom.
His career development never stopped Beracha's love of outdoor sports. In 2008, he went to Panama to learn kitesurfing. He developed a method for using prosthetics to surf the waves like a professional.
Beracha says that she initially was angry at being injured. "But my anger subsided over time and was replaced by acceptance. My disability made it more difficult for me to pursue my dreams, but I also found it more rewarding and challenging. It's an exciting moment for anyone who learns to kitesurf. Even more so if you have no hand or leg, it's a special moment."
In 2014, Beracha started Sosa because of the desire to invent. This international firm aims to connect New York and Tel Aviv, by supporting Israeli tech firms with American investors.
Connecting to Covid 19 and Constantly Trying to Find the Next Disruption
Although this background is impressive, what does it all have to do about Covid 19? Beracha has an extraordinary skill that could be used by many to respond to the pandemic. While the last years and months were difficult for some industries, there are endless opportunities for growth.
Beracha saw this clearly when he took his "never stop" spirit and launched two new, promising ventures in the midst of one the most challenging global economies that the world had ever witnessed. This is a testament of the many life lessons Beracha had learned and a lesson many of us should learn. Every new challenge is a chance to make a new start. Covid is just another speed bump in a series of difficulties that should encourage entrepreneurs to adapt.
Beracha and two other young partners formed Eden Block, a new VC investment firm based in London's West End. This fund will partner with its partners to support companies innovating within the Blockchain and cryptocurrency fields.
"I see tremendous opportunity in the field Web 3.0. This opportunity was not recognized by me, so I decided that I would join forces with two of the most experienced and knowledgeable representatives of my generation to create Eden Block", says Beracha.
"Futures do not have to be bleak. We have the option to choose to be positive and to find solutions to problems that will only pass in the grand scheme." Beracha is an example of this human capacity and promises to continue with his pursuits in many other endeavors.