Event planners have numerous choices to make, with venue selection being one of the most significant. This decision affects almost every other choice, from the caterers chosen to the date on which the event is held. Attendees expect a memorable experience, and choosing the right venue makes all the difference. Here, we will discuss some of the most crucial venue selection considerations.
When to Start the Search
Clevedon Hall is one of the area's most popular venues, and it is in demand throughout the year. Ideally, party planners should book six to eight months in advance, so they have time to plan other aspects such as catering, sponsors, entertainment, and more.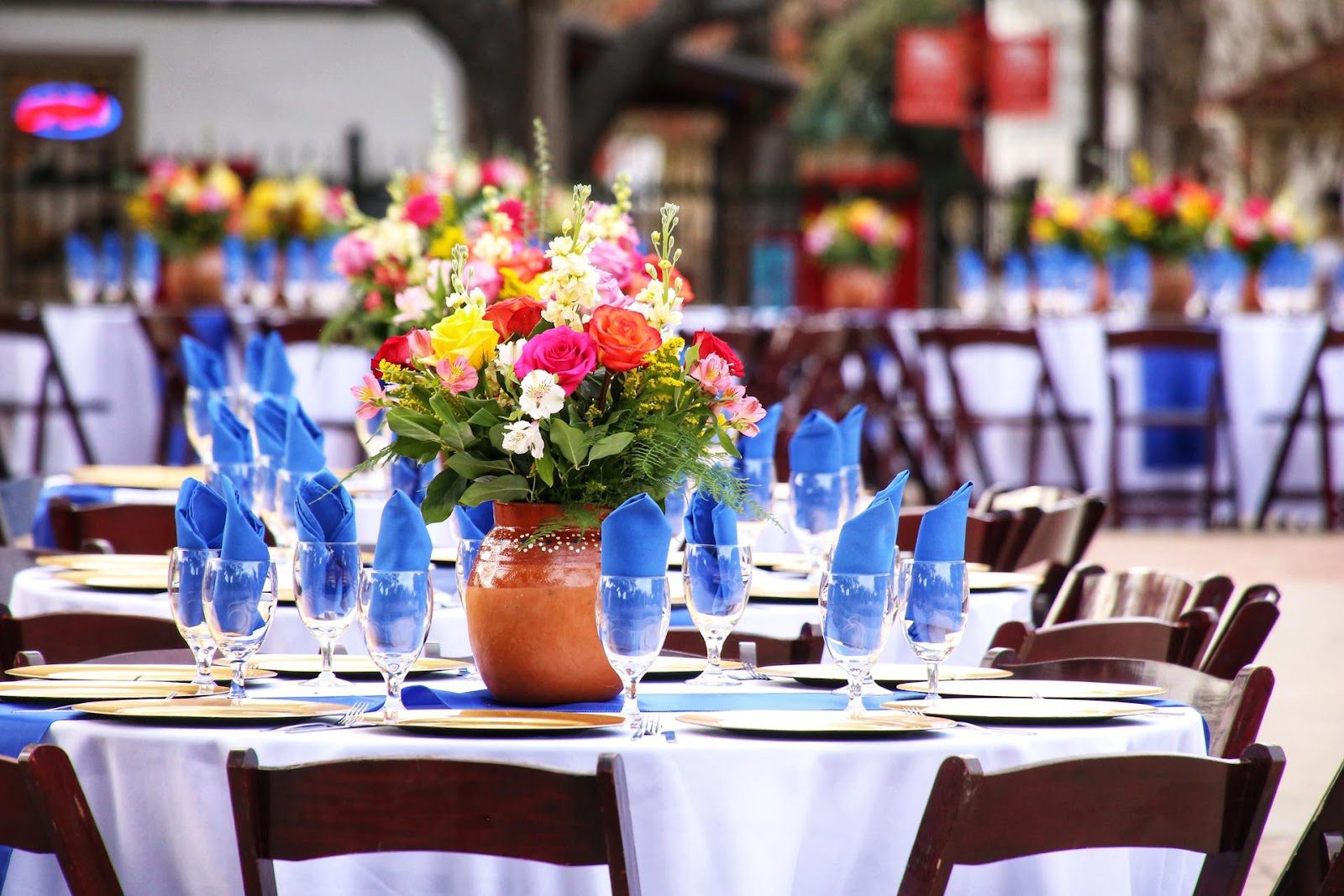 Location
When choosing an event venue, planners must consider whether potential locations are convenient for their attendees. Those planning local events, for instance, should choose venues close to where guests work and live. If some travel from afar to reach the event, consider a location near public transport and lodging. 
To improve the guest experience, consider creating personalized navigation aids. Include the event's location, the venue's proximity to subways and bus lines, and the location of pharmacies, hospitals, and other points of interest. Based on the audience's preferences, it may be necessary to offer paper and digitized versions.
Capacity
Considering the size of the guest list is crucial when selecting a venue. Booking a hall with insufficient space affects the guest experience, and it may create safety problems.
The potential size of the guest list depends on the type of event being planned. While music festival attendees expect crowding, wedding guests need more room to move about. When planners consider the size of their guest list, they're more likely to choose the right venue.
The Budget
Calculating the budget is one of the most vital aspects of event planning. Everything has a cost—and when it's time to book a venue, the cost can be high. Other expenses, such as catering, entertainment, and supplies, add up quickly. If there's some degree of flexibility in the date chosen, you may have more freedom with the event's budget. Early planning yields more options as well as the opportunity to lock in a favorable rate.
Hidden Fees
Be as specific and detailed as possible when expressing your needs and list examples from previous events if necessary. With an idea of what to expect, a venue can provide a more comprehensive quote—and you will avoid surprise fees and hidden costs for security, cleaning, and other services.
Plan for Parking
While some guests may arrive by plane, bus, or train, others will drive—making parking a crucial consideration. Will the venue's parking area accommodate everyone? Is valet service available? When selecting an event venue, choose one with ample parking. Alternatively, it may be possible to recruit rideshare drivers or reserve a parking lot and have attendants collect fees upon entry. 
Event Size and Guest List
Before searching for an event venue, consider the number of guests invited. Knowing the size of the guest list will help you select a space that accommodates everyone. Though Clevedon Hall is an expansive space, it offers the warm, personal touches that event planners look for.
Amenities and Services
It is easy to become overwhelmed with the number of available venues. Aside from determining a budget, another step toward a shorter list is to learn about each venue's amenities and services. For example, those planning to offer food during an event should consider venues that include tables, chairs, kitchen space, and linens. Other amenities, such as AV equipment access and setup or cleanup services are good to look for when choosing venues, especially for those planning events out of town.
The Layout
A venue's layout is another vital factor to focus on during the selection process. If you can do so, it is best to visit each place in person. These visits will offer a better understanding of which activities are possible, how equipment and seating can be set up, and whether additional services will be needed. 
If in-person visits are not possible, ask for detailed floor plans of each venue under consideration. Though this step may seem time-consuming, it helps guide the decision-making process. As you're reviewing each venue, visualize how the space would be set up—and don't forget to facilitate access for those with disabilities.
Setting the Mood
Does the venue's architecture and décor match the mood you wish to evoke? Decorating an event venue can be costly, which leads many planners to choose spaces that already offer the ambiance they seek. Whether you are hosting a trade show, a conference, or a wedding, Clevedon Hall creates a welcoming environment.
Planning for the Unexpected
While we sincerely hope that your event goes on as planned, we also realize that things happen. Some venues refuse to do business with those who lack the proper insurance coverage. For this important reason, it is best to request general liability insurance for the event as early as possible. 
Guest Accessibility 
Every person's needs are different, and some guests may need special accommodations. Determine guests' needs by learning who they are—including senior citizens, children, and those with special needs. Venues with wheelchair ramps and elevators are preferred, and they make attendees feel as if they are valued.
Guest Accommodations
To plan a successful multi-day event, it is best to focus on venues in proximity to lodging. Certain events, such as seminars, trade shows, and conferences, often require guests to plan overnight stays. When accommodations are nearby, participants can access events conveniently and avoid long commutes.
When planners offer multiple options, from budget-friendly hostels to luxury suites, attendees can choose the accommodations that suit their budget and needs. Furthermore, closeness to the venue facilitates after-hours socialization and networking, which fosters a feeling of unity and enhances the overall experience.
Internet Access
Venues with strong wireless internet connections provide an improved experience to speakers, vendors, and visitors. With Wi-Fi access, vendors can accept mobile payments and boost sales, while guests can stay in touch with friends and family throughout the event. When selecting a venue for an upcoming event, ask about its Wi-Fi speed so everything works smoothly.
Sound Quality and Acoustics
Many planners disregard it, but acoustics and sound travel can make the difference between a memorable guest experience and a poor one—especially when events involve musical acts and guest speakers. Venues with low ceilings create an intimate atmosphere but can get quite loud with large crowds. Conversely, sounds echo in bigger rooms. Keep acoustics and guests' comfort in mind when selecting a venue.
Event Date Flexibility
As we've mentioned, venue selection accounts for a sizable portion of an event's budget. Thankfully, those with date flexibility may be able to gain access to significant discounts. Aside from the venue itself, planners must book caterers, entertainment, speakers, and other services. For those reasons, it's crucial to retain some flexibility when schedules are misaligned.
Access to Technology
Including advanced technology in an event increases the chances of success and offers an engaging experience. Planners' needs for technology vary depending on the event type, but once you've considered your needs, it is best to check with the venue to ensure that you will have access to crucial equipment.
Beverage and Food Costs
Some venues offer beverage and food packages, but most assess a minimum fee. Contact your chosen venue to inquire about its beverage and food policies. If you're planning a low-key event with a small guest list, a venue with a 200-guest catering minimum may not be the best option.
Other Services
Even with a comprehensive checklist, needs may suddenly arise. When selecting a venue, ask about the services it offers. Some places have high-tech conference rooms, while others have areas for guests to play games and relax. Although not every event requires such services, they add a personal touch when it matters most.
Sustainability
Including stability in an event plan makes it easier for companies and individuals to follow social responsibility and governance principles. Start by choosing a venue that focuses on sustainability, such as one with environmentally friendly cleaning methods or green certifications.
Additionally, buying from sustainable local suppliers can shrink a gathering's carbon footprint by shortening commutes and supporting the community in which the event takes place. Choosing an efficient venue with efficient waste management and catering options contributes to an event's overall sustainability without affecting the guest experience.
If You're Planning an Event, We Will Make it Happen
As you have likely noticed, there are many things to contemplate when selecting a venue for an upcoming event. This decision should not be made lightly, and it may take some time to find the perfect place—but it is a worthwhile effort.
Whether holding a business meeting or planning a wedding, Clevedon Hall is the place to be. This Jacobean-style manor house is full of character and charm, with facilities that can accommodate most needs. With the above considerations and our world-class team, you can make any event memorable and successful.