The online job portal allows companies to hire skilled developers on an immediate basis
Company Bench, an online portal for hiring and deploying IT professionals, allows organizations to cut down the cost of training new software developers. It helps employers hire professionals already trained in the latest skills and technologies. 
A major chunk of the recruitment expenses of an organization is dedicated to training and development. Especially in the case of hiring IT professionals, it is important to ensure that the new employees are in sync with the latest technologies, development frameworks, and programming languages. Generally, it takes a few weeks for the new in-house hires to get thoroughly trained in the latest skills before starting with their work.
To prevent organizations from spending their time and money in training their new IT professionals, Company Bench helps them hire resources that are already trained in the latest technologies. This allows them to get started with the concerned project(s) as soon as they are hired by an organization. With companies saving a fortune that would have been otherwise spent on training their employees, they can invest the same in important business areas to ensure growth and prosperity.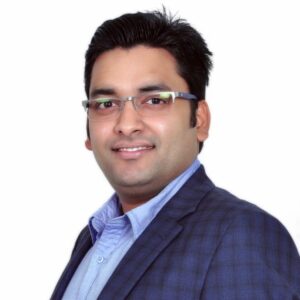 Company Bench allows organizations to hire software developers trained in skills and technologies such as Salesforce, Java, AWS, React Native, Android, DevOps, AI, Machine Learning, Angular, and more. In order to make hires, employers are required to visit the official website of the company, send in their specific requirements, choose an engagement model, and have trained developers at their disposal on an immediate basis. 
In order to make the hiring process more flexible, Company Bench allows employers to choose from three distinct engagement models – staff augmentation, dedicated team, and full-cycle software development. Based on the project requirements of the clients, they can select a model that best suits them. 
The staff augmentation model allows organizations to hire individual developers to work with their in-house teams. Hiring a dedicated team allows companies to hire a team of developers along with a project manager to work on a specific area of the project. With full-cycle software development, organizations can hire developers to manage the entire development project, from ideation to deployment and maintenance. 
Chitiz Agarwal, the founder, and CEO of Company Bench, believes that companies will no longer need to spend a fortune on getting their employees trained in specific skills and technologies. He says, "Gone are the days when the first couple of weeks of employee onboarding were dedicated for training and development. With Company Bench, we save our clients from organizing extensive training sessions for their new hires. All IT professionals associated with us are already trained in the latest technologies and are in sync with the latest tech trends in the market."
Apart from helping employers hire skilled software developers on an immediate basis, Company Bench also allows organizations to deploy their resources to be discovered and hired by potential employers.