Online entertainment and esports platform Stakester is taking the competition offline by challenging venture capitalists to put their money where their health is. In collaboration with Super League Triathlon (SLT), Stakester is hosting the virtual triathlon competition "The Golden Gilet" to raise funds for Cool Earth.  In this interview with TechBullion, Stakester Founder & CEO Tom Fairey, will be discussing how The Golden Gilet is providing VCs a fun competition, while also giving back to our planet through Cool Earth and their climate initiatives.
Tell us about the virtual triathlon competition "The Golden Gilet", what inspired you to create this program?
​​​​The Golden Gilet is a global fitness competition, where VC firms can compete to be crowned as the fittest firm on the planet. And if you're going to run a healthy, global competition, then it helps to keep the health of the planet in mind. So everything we're doing is in support of climate change charity Cool Earth.
If there's one thing I know about the world of VCs, it's how competitive they are. Competition is my whole thing – it's my business – but these guys and girls take it to another level. Any competitive person will tell you that they want to compete on the biggest stage they can – that's what gave me the idea of hosting the final alongside the Super League Triathlon Arena Games, at London's Olympic Park. Who wouldn't want that opportunity to showcase what they've got?
Please tell us more about Super League Triathlon and why you chose the Series specifically for this program?
I love training myself and I've always been so amazed by high level triathletes; the fitness levels, the mental toughness and the self-belief required to reach a high level in that discipline is phenomenal. So, I've always been a fan of Super League Triathlon and the way they're reinventing the sport to bring it to a wider audience.  
When I connected with Michael and we talked about the Arena Games Series, it just seemed like the perfect partnership: if you're entering a fitness competition and you want to really push yourself, what could be more motivating than having the chance to share the stage with actual superhumans? That paired with Super League's values of hard work and dedication just made it feel like a no-brainer.
What is the response so far from the venture capitalist community on this project, any successful signups and how excited are the participants?
People are super excited; we've had some signups already and we know from discussions we've had that there are a lot more to come. We've been contacted by firms – both huge names and smaller up-and-comers – from all over the world wanting to know how they can take part.
We're attracting a global community of competitors already, which is really cool. VCs aren't really limited by borders or geography and they're early adopters, it's in their DNA – plus they're always looking for the great new thing. A competition that pits VC against VC, but benefits the climate is exactly that.
We're encouraging every firm to make a donation of at least £1000 when they enter – and enthusiasm levels are really high on that side too.
Could you give us a walkthrough of this competition, when is it starting and how does it work?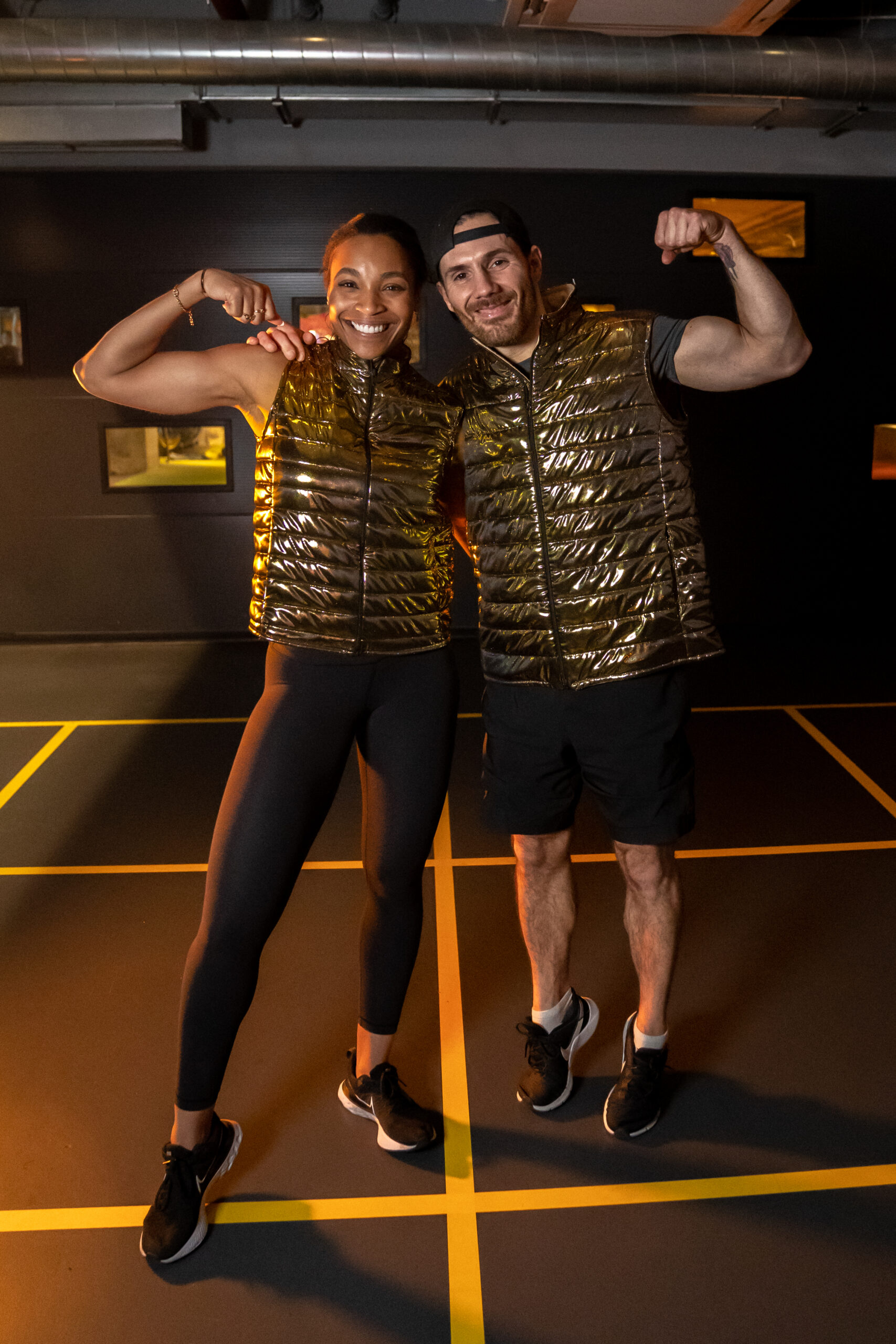 You can register a team of 3-10 people – the goal is to burn as many calories as possible, as a team, over a one week period. The number you submit will be an average, so there's no advantage to entering a bigger or smaller team. You'll track your activity through your smartwatch, which you can connect to the PQ app. PQ is great, it keeps a record of you and your team's progress – plus it allows you to check in on the competition and see if you're keeping up.
The first round takes place between 7th – 13th March and at the end of the week, only the best-performing teams will move on to the next round.
The competition heats up for Round 2: the remaining teams will battle it out from March 28th – April 3rd. The same rules apply, with the top teams advancing to the final.
The Final will take place on 23rd April alongside the Super League Triathlon Arena Games. Finalists will use top-class Zwift equipment in an hour-long shootout, where they will battle it out for the most coveted gilet (that's a vest for you Americans) in sport. The winners will be crowned (or gilet-ed) in front of the SLT fans.
Stakester and SLT seem to share a passion for the benefits of healthy competition, what do you hope to achieve at the end of this event? 
The main thing is that we'll raise loads of money for Cool Earth to fight climate change. They also put a lot of focus on the communities that are disproportionately impacted by climate change – communities that are often left out of the conversation – so we want to help raise awareness of that issue.
As I mentioned before, SLT is perfectly aligned with our values: we're all about intensity, healthy competition, and fairness. They and their athletes live those at an elite level every single day. We want to bring that same experience to VCs with the Golden Gilet, and to anyone who wants it with Stakester.
We also want to do this all again! This may be the first Golden Gilet, but it won't be the last! I can't stress enough how much we love competition, so we will always try to make everything we do bigger, better and more entertaining.
About Cool Earth the beneficiaries of this event, who are they and what are their success stories so far on their climate initiatives?
Cool Earth does great work, funding projects that protect the best natural defense the planet has: the rainforest. So, by entering, firms really can make a measurable difference in terms of protecting this crucial natural feature – and the people whose lives depend on them.
They run 40 people-powered projects, from the Amazon to New Guinea and the Congo Basin. They protect and manage over 105m trees worldwide, which store 48m tons of carbon that would otherwise end up in the atmosphere. 
Do you have more information to share with our readers?
​​
If you're reading this and you think, "My firm could win this" then sign up at www.goldengilet.com and join the most exciting new fitness competition on earth.