The price of Ethereum — the second-largest cryptocurrency by market value after Bitcoin — is expected to be at US$4,596 by the end of the year. Whereas Bitcoin and the broader market struggled for direction this morning, with yesterday's late pullback testing investor appetite. A Bitcoin move back through to $40,000 would signal another breakout.
One of the most promising defi token i.e. CLVA is also showing potential price retracement with market recovery towards 2$ and beyond. Let's have a look at a technical analysis of CLVA tokens.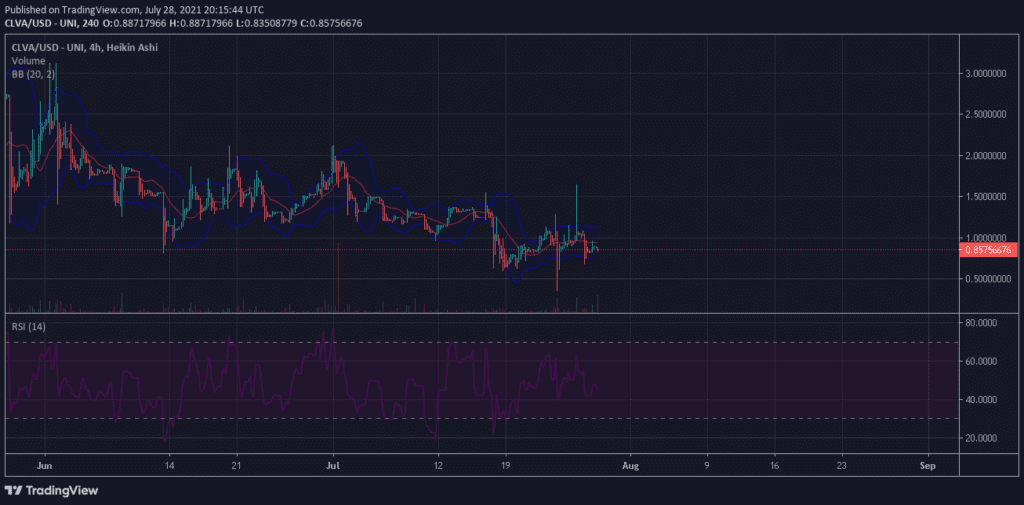 Bollinger Band Technical indicator shows a chance of growth in the price as the current market is turning bullish since the past 2-3 days. RSI (Relative Strength Indicator) is also hovering around the 30-60 mark which is again a good sign as RSI looks stable even with a hike in the price of CLVA token.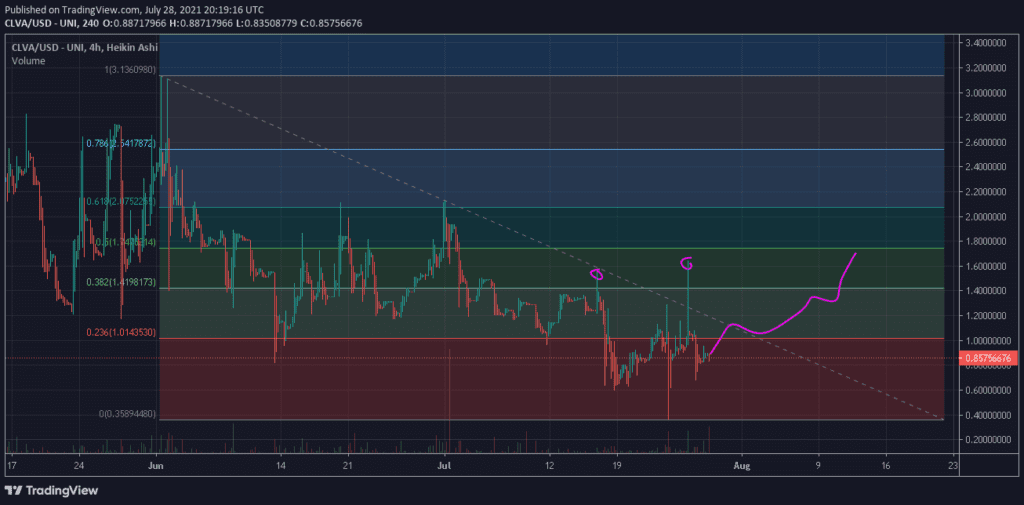 As per the charts above in the 4 hour interval, you can clearly see that CLVA is still struggling to climb up. But with Fibonacci retracement (which always occurs at 50% level) will take the price to upto 1.8$ to 2$ mark once again.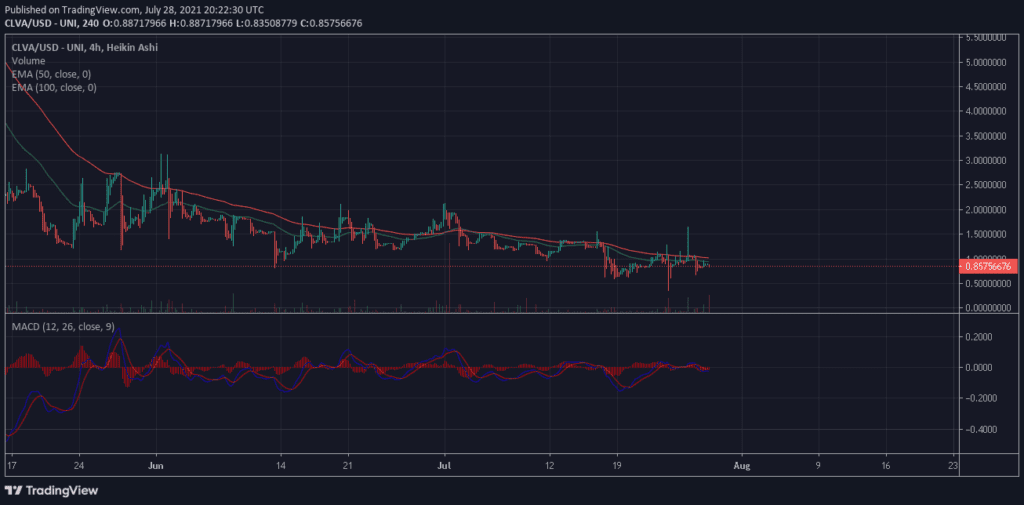 Due to some recent decline in the price of BTC along with other altcoins, MACD is still bearish at the moment. Which might not be a good indication as of now, but for a long term CLVA stand strong with its community support hence has great potential to take a U-turn any time and you will see a decent hike in the price.
EMA (Exponential Moving Average) 50 and EMA 100 in a 4 hour chart is giving a bearish signal but if you look at 1 hour or 15 min you will observe a great buy opportunity at the moment. Thus this fall in the price would be temporary and anyone who took a chance to make some investments with CLVA and have staked them would definitely receive exponential profits on this call.
Clever Defi Resistance and Support Levels (24 hours)
Classic
R3 : $0.99274
R2 : $0.94666
R1 : $0.86987
Pivot : $0.82379
S1 : $0.74699
S2 : $0.70092
S3 : $0.62412
Fibonacci
R3 : $0.94666
R2 : $0.89973
R1 : $0.87073
Pivot : $0.82379
S1 : $0.77685
S2 : $0.74785
S3 : $0.70092
Camarilla
R3 : $0.82686
R2 : $0.81559
R1 : $0.80433
Pivot : $0.82379
S1 : $0.78180
S2 : $0.77054
S3 : $0.75928
About Clever Defi (CLVA)
CLEVER is a DEFI (Decentralized Finance) Protocol which automatically distributes interest payments to ALL TOKEN HOLDERS of CLVA on a pre-programmed routine cycle schedule over 888 fortnightly cycles taking exactly 34.15 years to complete.
The CLEVER Token (CLVA) is deployed with verifiable fundamentals to outpace Bitcoin within a validated preset structure reaching a Maximum Supply of One Trillion CLVA over the full 34.15 year period.