Crypto investors are watching more altcoins (or defi projects) such as CLVA, CAKE, UNI, etc, in order to lower down the holding of BTC and ETH and diversify their portfolio and strengthen the long term goals.
Whereas in the market again most coins are facing heavy selling pressure, ETH declined just beginning, primed to fall another 20%. Though there could be a comeback of BTC for $35,000 which may push the whole market due to major dominance.
Other DEFI coins such as Uniswap (UNI) price entered a minor correction toward $18 after hitting resistance at $19.30 and Clever (CLVA) is once again testing its support at $1, which might be a trigger point for most of the traders to make an entry in intraday or scalping setups.
Let's look at the technical analysis of CLVA now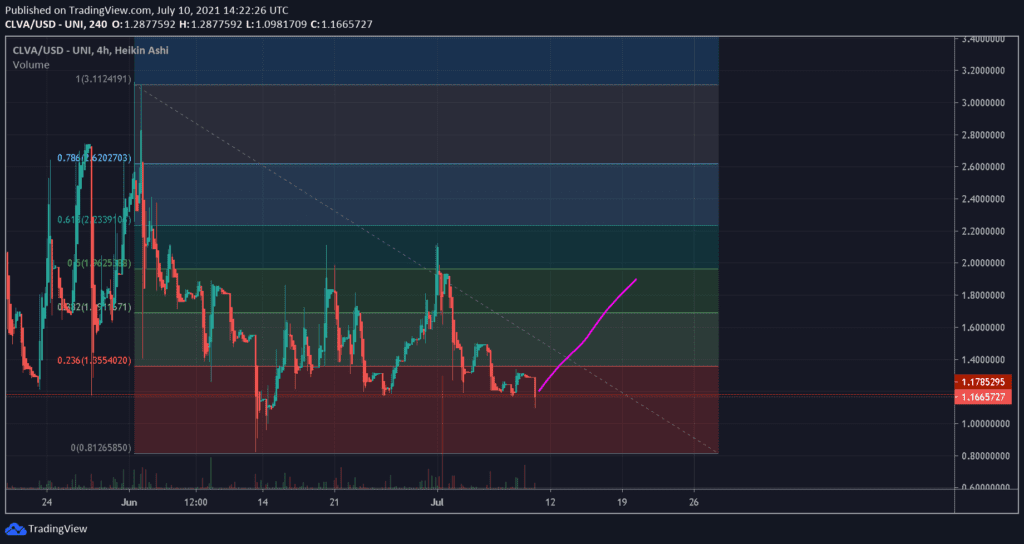 As per Fibonacci retracement strategy, 50% is the most likely to happen in any kind of trading setup. Hence gives CLVA a hedge over and a surety to rally towards $2.
Though if the market turns green again, letting bull take control of the gameplay, CLVA may reach upto $3 or $4 too.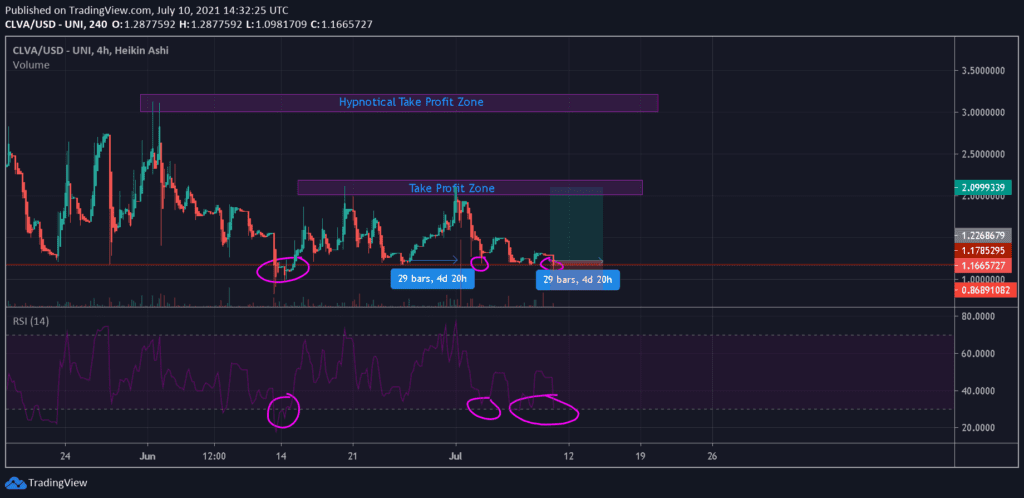 CLVA Price Forecast: RSI going towards oversold zone
As you can see in the charts above, whenever RSI went in an oversold zone CLVA has a strong history of pulling back to $2 and sometimes to $3 as well.
In the 2nd week of June, the RSI entered the oversold zone heavily and we have seen a strong pullback towards $2 within 4-7 days only. And recently on 26th June, the price was again testing its support zone making a wick followed by a pullback towards $2 in exactly 4 days.
This gives a clear indication that the $1 support zone holds a very huge and strong demand zone which may trigger again in the coming 4-5 days and the price might bounce back towards $2 or $2.5. This might not hold on to that place for a long but in the short term, these swings are good for small or retail investors.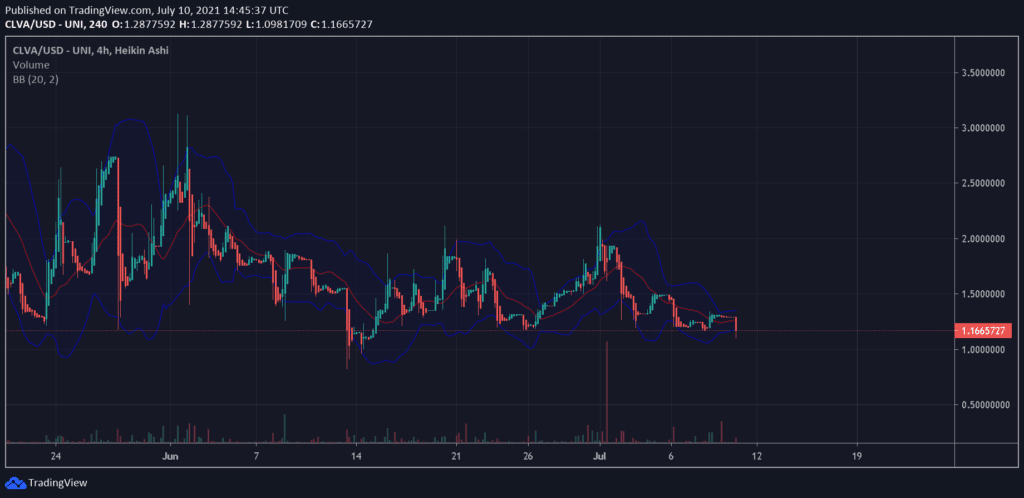 Bollinger Band shows less volatility yet bearish trend as of now. But as a trader this might be the perfect opportunity to trigger your trades, make new entries and take down some short-term profits at the $2 or $3 price mark. Even if someone is looking at a low price (discounted price) defi coin with strong support and long-term holding potential can already see CLVA as a hidden gem.
Is Clever worth investing in?
Many people are not fully accepting of investing in cryptocurrency or stock markets. So, at the moment, Clever is focusing on gaining the acceptance of users. The Defi system and platforms are not the most common stock market players, and Clever focuses on showing the benefits. Surely, a lot of people are more open to accepting challenges and are investing in this. The security of digital currency, though, is still a major point of concern for users. 
So, Clever tries to ensure that with their CLVA tokens. They are reliable, can store different cryptocurrencies, and only the user has control over their own. They do not have to worry about staking periods, lock-in periods, and having specific contracts. Furthermore, the token holders can handle their own token transactions within the cycles, and the interest payments are automated. 
Conclusion 
Given the highly secure structure of the DeFi and the ability to get guaranteed interests, investors are opting for Clever Tokens. There is a big chance it would become a bigger player in 2021, and you should consider investing in it.