After a bullish day for the crypto majors on Thursday, it has been a bearish morning for CLVA and the broader crypto market this morning.
A mixed start to the day saw Bitcoin rise to an early morning high of $41,248.0 still facing upwards. Which is actually good as BTC still dominates the market hence all coins follow up with BTC to some extent.
Overview
Total liquidity:$28,297.25
Daily volume:$22,765.42
Pooled WETH:5.62
Pooled CLVA:15,396.85
Total tx:4057
Holders:3204
Diluted Market Cap:$844,500.09
CLVA Price Forecast: Monthly Technical Analysis [July 2021]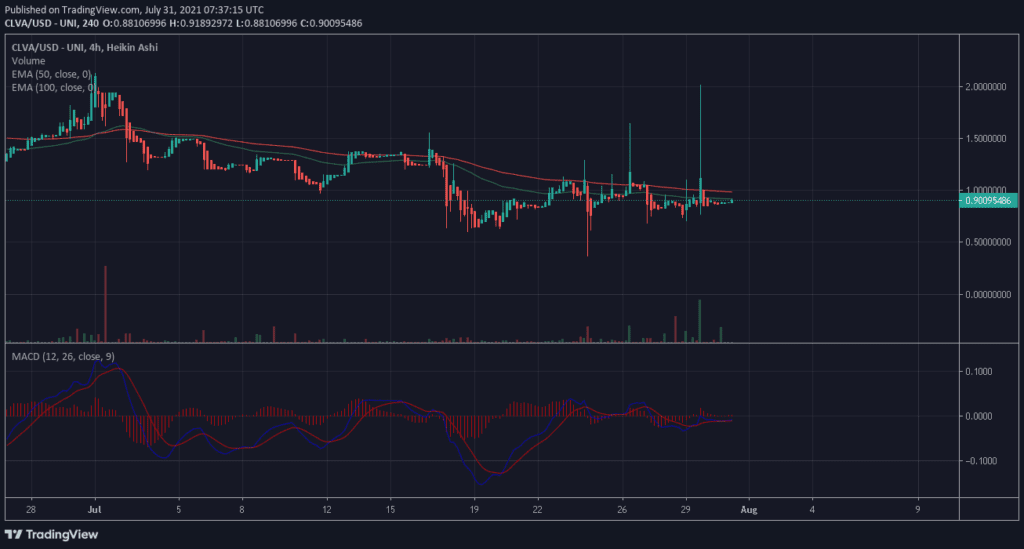 Though 4-hour charts aren't best for monthly technical analysis, still having a quick look at it along with EMA 50 , EMA 100 and MACD, the EMA's aren't in the favor of finally having a BULL movement for CLVA yet. But MACD is slightly different then EMA, with frequent BUY signals in MACD, people are still holding or trading actively in CLVA.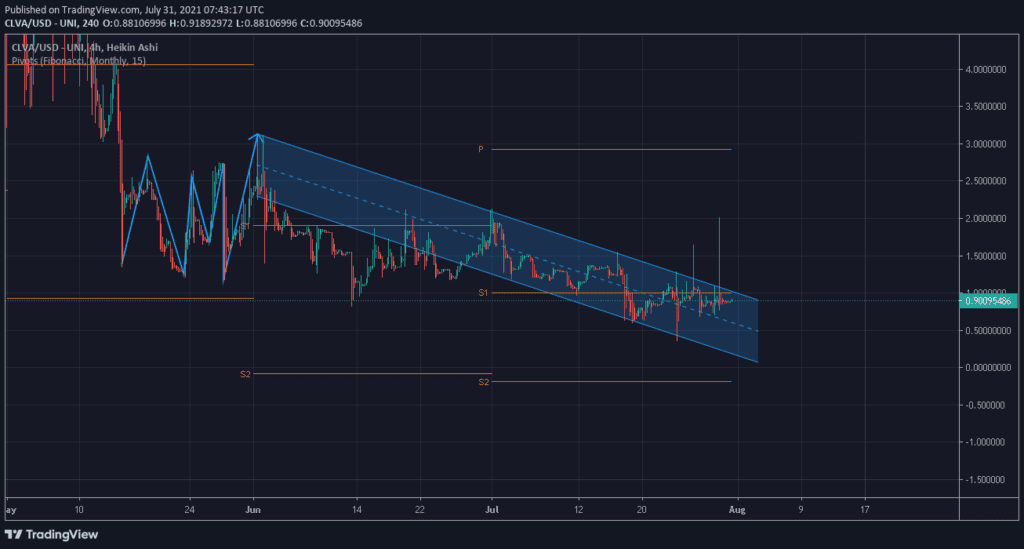 CLVA is following an interesting trend for the past two months now. Highly consolidated, more of a side-wise market rather than more ups-and-downs. With great support at the 1$-0.6$ range, the CLVA holders are not ready to sell off more. Eventually, there were few spikes (candles) which indicate that a few of the big investors (whales) are looking forwards to buy more into CLVA and hold for a longer period of time.

If the movement is right, as per the candles the price action for CLVA may look like something as shown in the above chart.
If the channel breaks, initially the price might go 1.4$ mark then may some down a bit upto 0.9$ mark. CLVA may finally swing back towards the $2 mark for sure.
As per Pivot point standard (Fibonacci – Monthly setting) shows that the price is at Support level 1.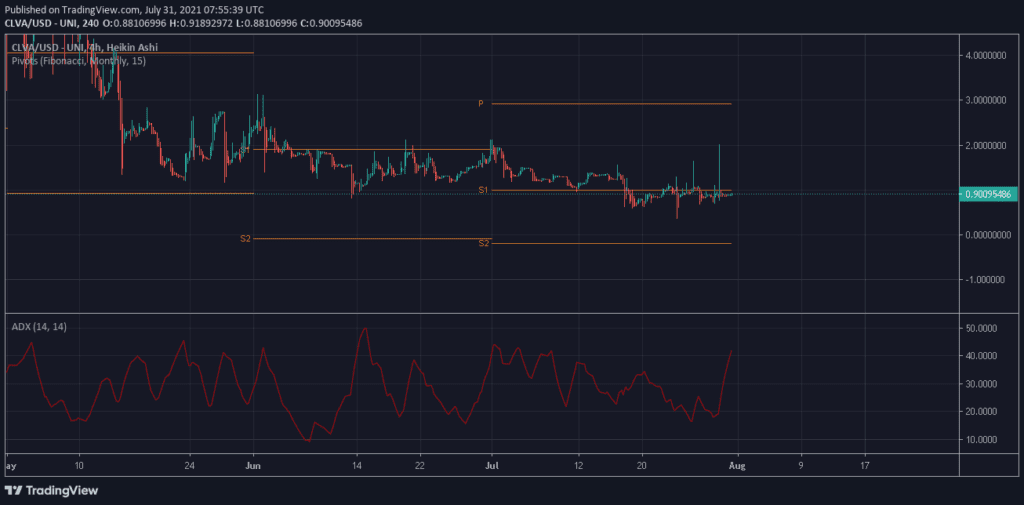 As you can see in ADX (Average Directional Index) is quite high at the moment. High ADX always indicates that there will be a movement in the price. It could bear or a BULL, which the market will more for sure with a high ADX.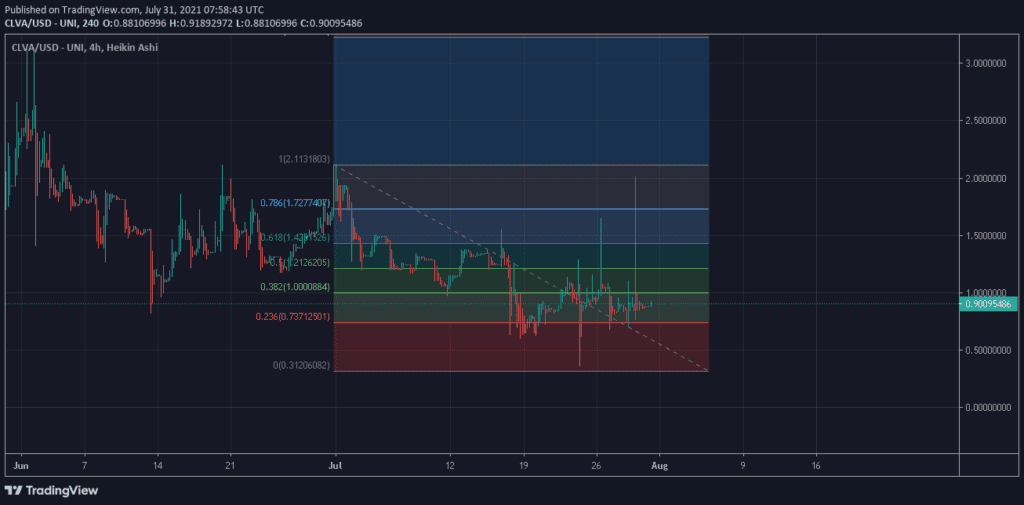 Over the month, the Fibonacci retracement worked out well in the bear market. Got perfect 50% retracement. With a monthly low 0.36$ and High $2.003 got 50% retracement cycle at 1.2$ mark.
What is there for Next Month? CLVA Forecast for August 2021
According to Digital Coin Price, the CLVA price may go upto the 1.59$ mark in AUG 2021. Which will be a 56.71% change from the current price of CLVA.
What is CLEVER DEFI (CLVA)?
CLEVER is a DEFI (Decentralized Finance) Protocol that distributes AUTOMATIC INTEREST PAYMENTS to all CLVA Token Holders on a pre-programmed routine cycle schedule over 888 fortnightly cycles taking exactly 34.15 years to complete.
Up to 11% Compound interest PAID FORTNIGHTLY with guaranteed automatic payments for all CLVA Token holders

Think of CLEVER as the digital smart way to STORE YOUR WEALTH which pays a significantly greater interest rate compared to a now outdated everyday bank account paying little to no interest.