CESS Demonstrates How Cloud Services Impact Gaming and Create Digital Longevity for Consumers at Korea Blockchain Week
Cumulus Encrypted Storage System (CESS), the innovative 3rd-gen decentralized cloud-based data storage protocol built exclusively for Web3, joined the sixth edition of Korea Blockchain Week (KBW). KBW is an exclusive conference that brings together the brightest minds in the industry to discuss, redefine, and celebrate the future of finance, technology, Web3, and more. This year's event featured keynote lectures by industry heavyweights, panel discussions by world-renowned thought leaders and luminaries, and opportunities for networking, partnerships, collaboration, and more.
CESS, as the first full-stack decentralized storage solution for large-scale enterprise needs, is optimized for processing high-frequency dynamic data, which enables real-time data sharing while safeguarding user data ownership, privacy and assets. At KBW, CESS co-hosted the Web3 gaming hackathon alongside renowned tech firms ABGA, Kalytn, and Iskra. The hackathon featured a prize pool of $80,000 and was a key side event in this year's conference.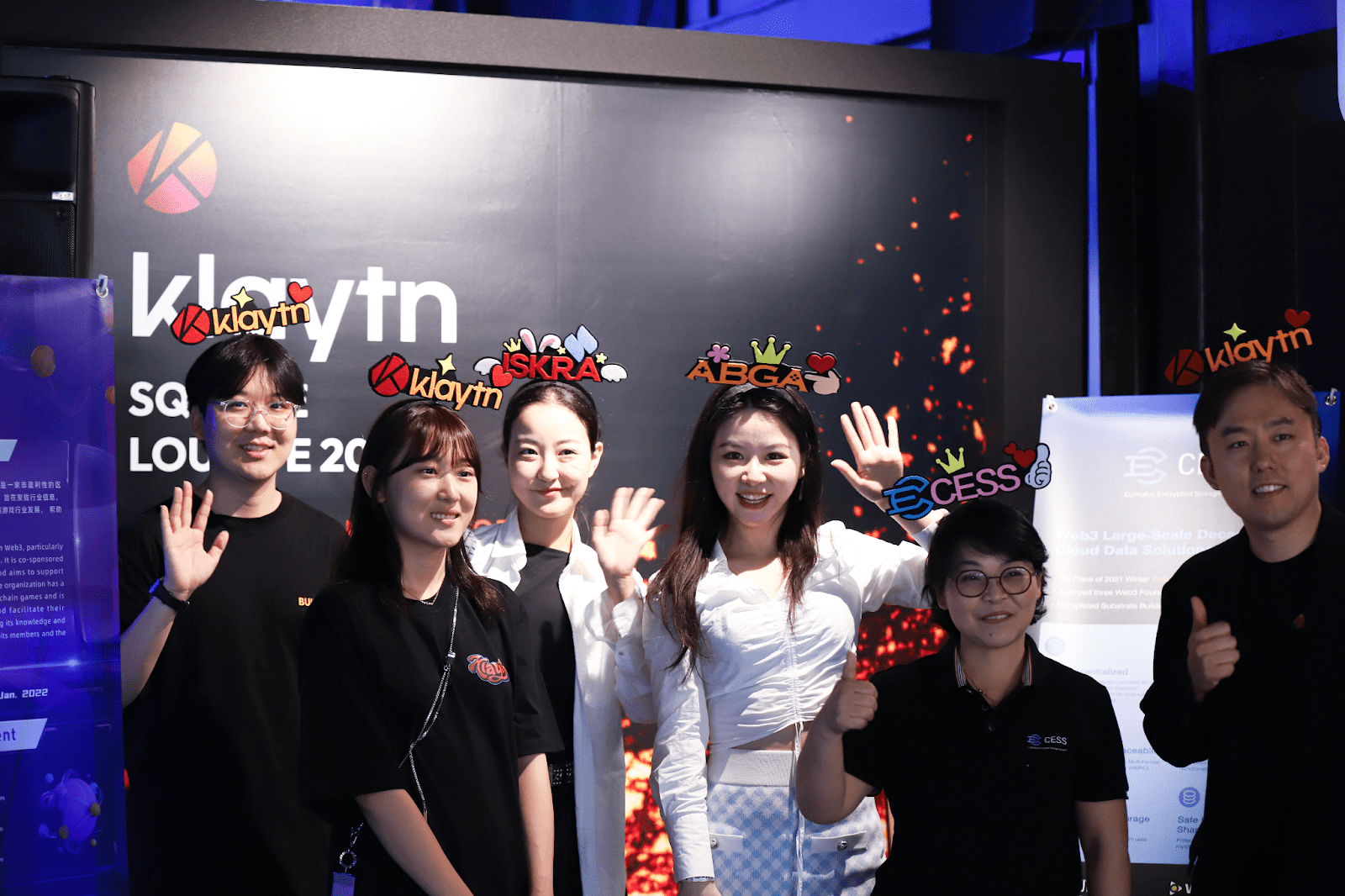 As a co-host and judge of the hackathon, CESS had the honor of delivering a keynote to all event attendees on the pre-final day, and Co-Founder and COO Jessie Dai shared insights on paving the road to mass adoption in her lecture titled "CESS Empowering Digital Longevity." 
In her talk, Jessie Dai said:
"Some of the challenges toward achieving "digital immortality" in Web3 gaming include poor integrations and interoperability between competing chains and centralized data ownership and storage. Ineffective on-ramps for new users also inhibit growth, as does the limited utility of non-native digital assets on different platforms or different virtual worlds. Because of these issues, we see that player commitment to games and ecosystems is short-lived, and money spent on digital assets and collectibles becomes a sunk cost once a player leaves a platform or experience. Furthermore, there are limited opportunities for content creation, sharing and trade since players have to launch new experiences and games from scratch with accounts or profiles that are essentially erased and reset every time. CESS helps introduce the concept of digital immortality or longevity and addresses all of these challenges and we are excited to be embarking on a new era of user owned and controlled data in applications of all kinds for people all around the globe."
Jessie Dai said that CESS delivers high data assurance, availability and integrity thanks to innovative PoDR² and PoD²S protocols. Disaster recovery and security measures are also built-in as standard. Smart space management and improved architecture design with indexing functionality deliver fast data retrieval and a comprehensive API with EVM capability and WASM smart contracts make CESS widely applicable for most commercial uses.
Compared to industry heavyweights such as Filecoin, Storj and others, CESS boasts lower costs, better replication guarantees, object storage services and rapidly growing maximum capacity.
With respect to the differences between CESS and other platforms, CESS has the potential to revolutionize decentralized cloud storage thanks to its unique architecture. Distributed between the blockchain, storage, content delivery and application layers, CESS is well-suited to a wide range of use cases. These include customized network drives, decentralized marketplaces, user-generated content platforms, decentralized media streaming and more. Fair incentives, fast and performant data security and reduplication protocols and enterprise-focused capabilities are rapidly making CESS a leading choice for cloud storage for users of all kinds.
Furthermore, because CESS can guarantee data rights ownership, this enables the creation of platform-agnostic digital assets. It empowers users to own, control and monetize their own data and delivers the Digital Immortality that today's gamers, businesses, and other entities seek but cannot enjoy with current offerings. Based on CESS's capabilities, these advanced capabilities are now finally within reach.