Esteemed Italian contemporary artist Cesare Catania is introducing his groundbreaking "Embrace Project" to the United States as a part of the NFT.NYC forum. The Embrace Project is a pioneering socio-cultural art initiative designed to transcend geographical, religious, social, and cultural differences, uniting people through shared artistic, playful, and cultural experiences. Catania's project seeks to support marginalized groups, particularly those affected by the pandemic, by fostering a sense of community and unity.
Catania, celebrated for his modern and unique artistic style, envisions the creation of a universal language through art. In his own words, "The Project was born from long reflections on the concept of 'embrace', word and verb together, which is not limited to materializing in a physical act but goes beyond it by becoming an action: ideas are embraced. Visions are embraced. And in this sense, the hug becomes a way to involve people in artistic, playful and cultural activities in order to communicate beyond any geographical distance and any religious, social, cultural difference. In short, it becomes an intense, practical but also virtual gesture to get closer to the other, to change together and create something new together. A revolutionary act of peace. What better terrain than art to express all this using a universal language?"
The Embrace Project, which aligns with the spirit of National Hugging Day, holds the potential to be embraced by institutions, schools, health structures, and other organizations that seek to provide support to vulnerable populations. Catania's project is traveling around the world, demonstrating the power of art to break down barriers and promote unity.
The esteemed Maestro has been exclusively appointed as the Global Ambassador for the 2023 National Hugging Day, a testament to his unique ability to connect with people through his heartfelt art and warmth.
The Art of Cesare Catania
Followers of Catania's art describe it as follows: "Having just learned about Cesare Catania's art, I'm truly amazed by his innovative and unique approach in the contemporary art scene. The 'Catania Technique' combines silicone, acrylic, and mineral pigments in a masterful way, resulting in visually striking and texturally rich compositions. I'm captivated by the way this method allows for such depth of color and extraordinary detail, which is both expressive and evocative." Another art admirer said: "What fascinates me about Cesare Catania's work is his exploration of various subjects, inspired by personal experiences and the world around him. His art delves into the complexities of human emotions, the intricacies of nature, and the beauty of architectural forms. Through his exceptional talent and dedication to his craft, Catania continues to push the boundaries of contemporary art, leaving a lasting impression on both art enthusiasts and collectors."
In the words of Cesare Catania: "Art as a continuous dialogue between man and the universe. Art is the representation of life itself seen through the eyes of an artist and conveyed through the harmony of shapes, materials, and colors. It has always been a perfect tool for communicating meanings and drawing conclusions, for drawing attention to otherwise ignored or unknown topics. Art is interdisciplinary in its approach to reality and in its representation of universal contexts, and for this reason, artists have often been scientists and engineers". 
The NFT.NYC forum presents an excellent platform for the Embrace Project to reach a wider audience, as it showcases innovative works and ideas in the realm of non-fungible tokens (NFTs). By participating in this event, Catania's project is poised to gain increased visibility and support, further promoting the ideals of togetherness and understanding.
For more information about Cesare Catania and his remarkable Embrace Project, visit the artist's official website and the NFT.NYC forum.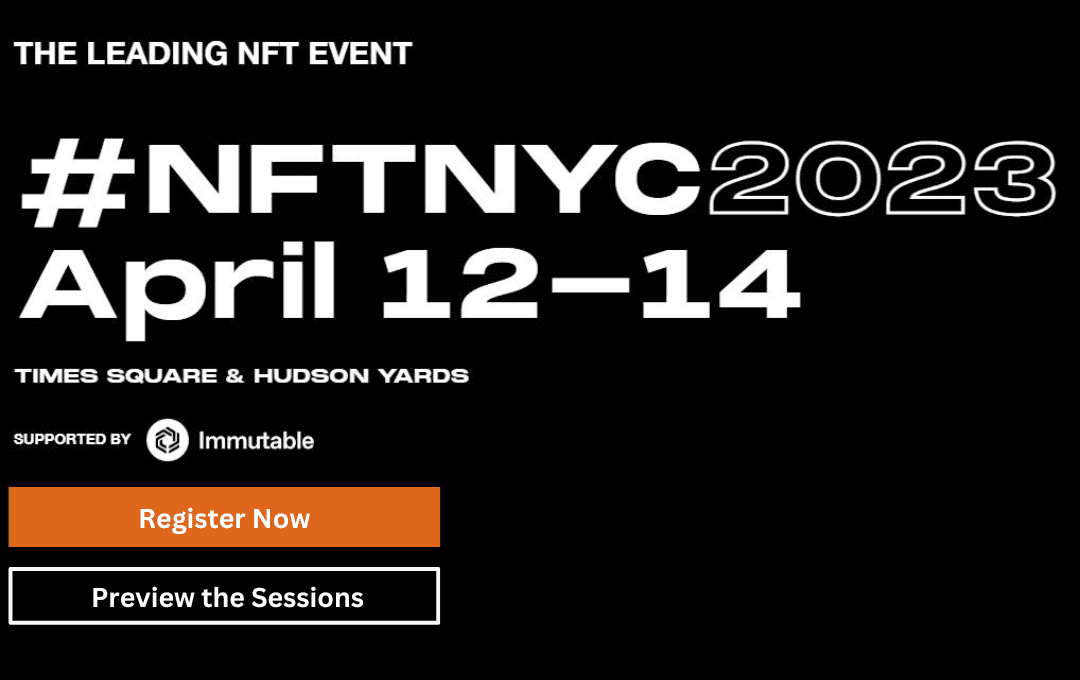 Take a moment to watch this YouTube video about the Embrace Project, and witness how art can inspire change and foster connections across the globe.
While visiting the iconic neighborhoods of Hudson Yards and Times Square in New York City, there are numerous fun activities and attractions for visitors to explore. Here are some highlights:
Hudson Yards
The Vessel: This extraordinary structure, designed by architect Thomas Heatherwick, features a network of staircases, landings, and viewing platforms that offer remarkable views of the Hudson River and Manhattan skyline. A visit to the Vessel is a must for anyone exploring Hudson Yards.

The Shops & Restaurants: Hudson Yards offers a vast array of shopping and dining options, with numerous high-end retailers and gourmet restaurants. Enjoy an indulgent shopping spree or savor a delicious meal from world-renowned chefs.

The High Line: This elevated park and walkway was once a railway track and has been transformed into a beautiful public space, complete with lush greenery, art installations, and seating areas. The High Line offers a unique and leisurely stroll from Hudson Yards to Chelsea.

The Shed: This innovative cultural center hosts a wide range of events, performances, and exhibitions. Check their calendar for any upcoming shows, concerts, or art displays during your visit.
Times Square
Broadway Shows: No visit to Times Square is complete without experiencing a Broadway show. With numerous theaters showcasing world-class productions, you're sure to find something that appeals to your tastes.

Madame Tussauds: This famous wax museum features life-like wax figures of celebrities, historical figures, and fictional characters. Snap a photo with your favorite stars and enjoy the interactive exhibits.

National Geographic Encounter: Ocean Odyssey: This immersive, virtual reality experience takes visitors on an underwater journey through various ocean habitats. Perfect for families and nature enthusiasts, this attraction offers an unforgettable encounter with marine life.

Ripley's Believe It or Not!: This quirky museum features an array of oddities, unusual artifacts, and interactive exhibits that showcase the strange and bizarre. It's a fun and entertaining experience for visitors of all ages.

Restaurants and Shopping: Times Square boasts a plethora of dining options and shopping centers, including themed restaurants like Hard Rock Cafe and Planet Hollywood, as well as popular stores like the Disney Store and M&M's World.
With so much to see and do in Hudson Yards and Times Square, visitors are sure to have a memorable and enjoyable time in the heart of New York City.
Final Scoop
Attending NFT.NYC in 2023 is an opportunity not to be missed for anyone interested in the rapidly evolving world of non-fungible tokens. The event brings together industry experts, enthusiasts, and innovators, offering unparalleled networking, learning, and showcasing opportunities. With its impressive lineup of speakers, sponsors, and media partners, NFT.NYC is at the forefront of shaping the future of digital assets. Whether you are a creator, collector, investor, or simply curious about the NFT space, this premier gathering provides an invaluable and immersive experience that will undoubtedly leave a lasting impact.