For the past year, since the Defi explosion in Summer 2020, we have seen investors getting burned by private sales contributors. Most investors are left out and can only invest at an unfair rate in public sales or, even worse, on AMM once tokens are listed. 
This is why we decided to tokenize our private presales and seed rounds investments in early crypto & blockchain projects. In other words, CerebrumX is your hedge against the presales' markets that currently takes place privately and on various IDO platforms.
CerebrumX will also be building a multichain Launchpad that will help address this same issue, our launchpad when live will give access to every holder of BRAIN token. We have made this possible with our 5 tier approach, more details about the tier can be found in our whitepaper.
The Issue
Amongst the plethora of new tokens that come out daily through IDOs, launchpools, launchpad, even the so called fair launches few retail investors actually get a fair shot at investing in these projects. Most of the companies raising public sales money have already got millions in funding by private investors who then obtained extremely cheap tokens that they can dump on late comers as soon as their vesting is over.
Furthermore, even for investors who participate in public sales, the price they get per token is significantly higher than what private sales investors get. In addition to that, public sales investors are compromising on:
Identity — They usually need to do KYC on shady platforms in order to invest in public sales. More often than not these KYC databases get compromised and leaked.
Gains— Investments are generally capped at 500–1000- USD, even for big holders of the IDO platform's tokens (eg. binance launchpad)
Privacy — Accessing whitelists compromise your wallet and very often are oversubscribed and hard to get in anyway.With us, things are much simpler. Just hold BRAINtokens anonymously on a private wallet, and we will buy & burn BRAIN with our profits on a weekly basis, at the same time you would be eligible to participate on public sales of projects launching on our platform.
X100 Bull Case For BRAIN Token
We redistribute profits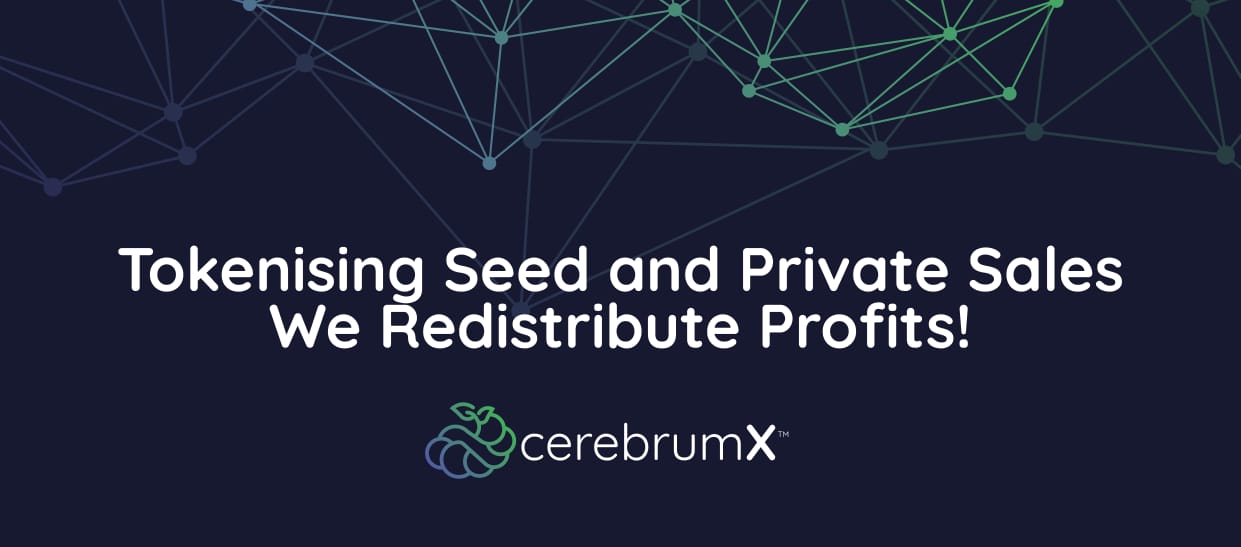 Our aim is to distribute most of the profits we make from private sales to our holders. For this to happen, here is how we will use realized gains:
45% of all profits will be used to buy back & burn BRAIN tokens on dexes, 25% of all profits plus initial capital will be immediately reinvested in next upcoming private sales while 20% will be redistributed back to the community in Mantle Network Tokens (MNT).
The BRAIN tokens can therefore be viewed as an index representing private sales earnings. 
Please note that in order to support projects we invest in, we will not "dump" our tokens acquired in presales. We will decide the right time to sell some of it in order to get earnings, step by step. It is not our intention to harm projects, quite the contrary. This means that even if some of our tokens are not vested, selling or holding them will be a discretionary decision.
Launchpad
We have carefully researched and designed a very unique system of launchpad, one that addresses the inequality gap in existing IDO and launchpad platforms. Our 5 tier system will guarantee investment allocation to all holders of BRAIN token– Frontal, Parietal, Temporal, Occipital, and Insula tiers.
Investments
We are actively looking for projects to fund and invest in as private sales investors.
We are looking for projects who are just starting out and need funds. Even better, we aim at creating solid long-term partnerships with people who share our ethos.
If you recognize yourself in this description, and if you are launching your crypto project and need funds, please get in touch.
Who we are & what capital do we have to invest?
We are crypto investors since 2016 who made a significant amount of money during the Defi summer of 2020 and 2021 bull run. We have started our BRAIN token private sales plan to launch a public sale for our BRAIN tokens. Part of funds raised will be used to seed liquidity (BRAIN/ETH) on dexes. Another part will be used to start investing as private sales  in upcoming projects.
BRAIN token Private and Public Sale
We are currently conducting our private sales which unfortunately is very limited at the moment, however, we will be having a public sale soon and this will also be announced on our website and media pages. For details of our private sale and how to participate visit our website, you are also welcome to send us a mail or chat with our admins on telegram.
More on our value proposal, tokenomics, roadmap can be found on our websites and other links below.
Official links
Website: https://Cerebrumx.com
Twitter: https://twitter.com/CerebrumX_
Telegram: https://t.me/Cerebrum_X 
Email: hello@Cerebrumx.xyz