Based on Celltem Pharm's products ** Under-eye concerns such as temporary drying due to external irritation
Celltem Pharm released an independently developed formulation technology that quickly improves under-eye concerns.*
Polymide 5 is a formulation technology that combines five active ingredients using a special polymer. It is said that ultra-expensive ingredients such as ectoin, which is the skin self-defense substance; ceramide, fatty acid, and phospholipid, which make up more than 50% of the stratum corneum; and peptide priced at KRW 5.1 billion per kilogram, are used.
In addition, Cellinol-5 Cream is known to have a rapid effect on wrinkle improvement by facilitating an anti-aging effect. An official explained, "This product has the advantage of being able to immediately improve fine wrinkles, which can even improve deep wrinkles by the stage when used for a long time,"
As a result of studying wrinkle improvement using Cellinol-5 Cream, most participants observed improvement in fine wrinkles in a short period of time.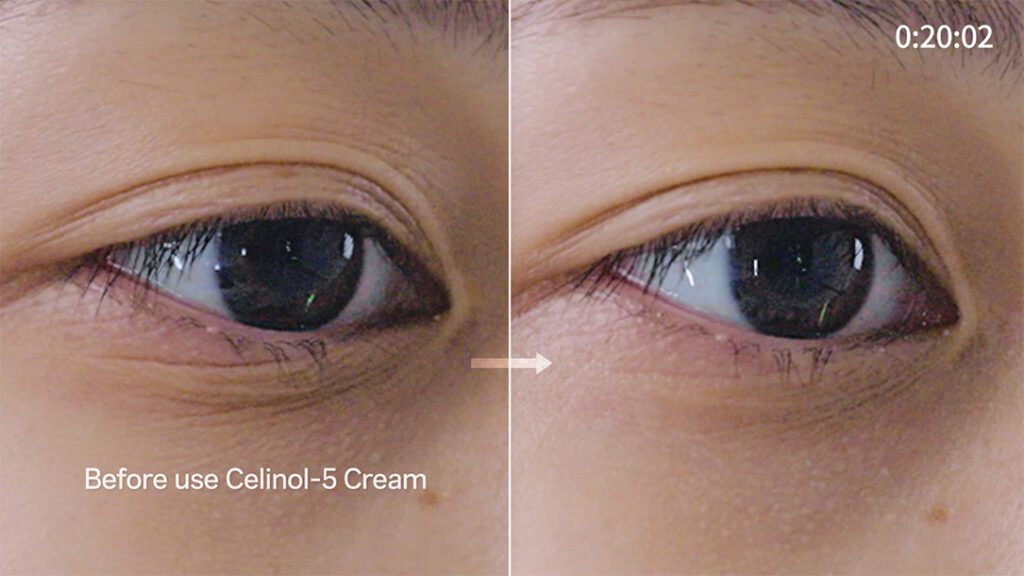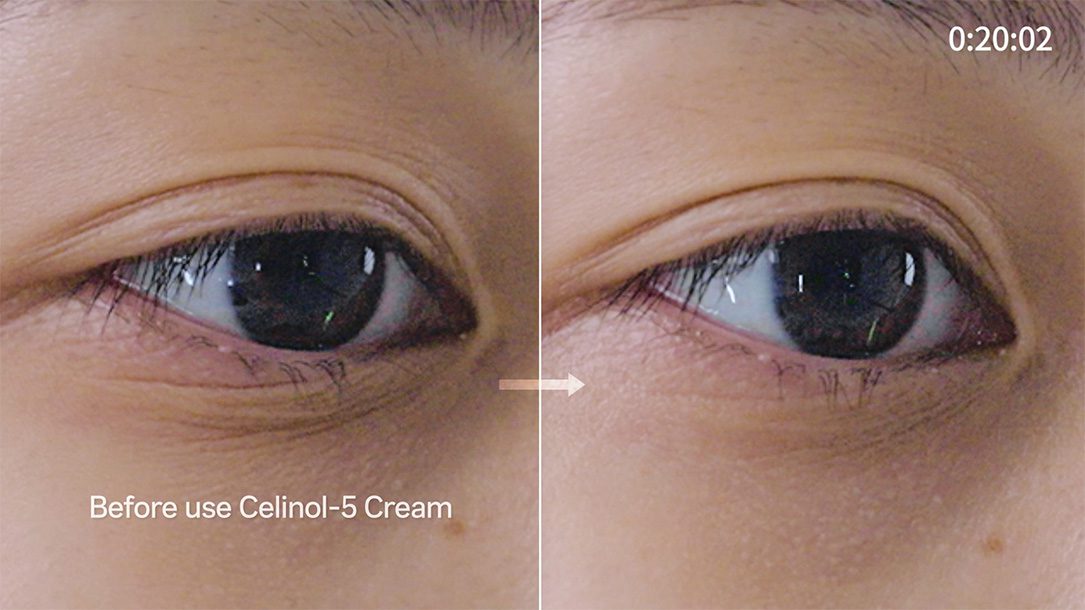 < During the use of Cellinol-5 Cream, the improvement of eye wrinkles is observed; Image/Celltem Pharm >
The Cellinol-5 Cream by Celltem Pharm applied two key technologies including Polymide 5. In general, when the stratum basale weakens and the flattening phenomenon occurs, a deep valley occurs on the skin. Peptide acts primarily on this area, increasing the key components of the basal membrane to strengthen the skin layer. Furthermore, officials explained that Polymide 5 creates a skin-like membrane to tightly fill in the gaps in the epidermis layer. This special coating membrane prevents moisture within the skin from evaporating outside to help maintain moist and smooth skin while protecting it from external harmful particles.
An official said, "Higher concentration of ceramide has a negative effect of making the skin stiff and less absorbent. Multiple substance stabilization tests were carried out to solve this issue, and we succeeded in developing the optimal active ingredient formulation considering the applicability and absorption of the formula." 

<Cellinol-5 cream containing uniform particles>  <Existing formulation containing irregular particles>
The industry showed positive prospects in the development possibilities of Polymide 5 by saying, "There is no technology that can replace Polymide 5, the next-generation formulation technology, that is gaining attention in Korea and overseas, which is expected to reach a market value of KRW 26 trillion."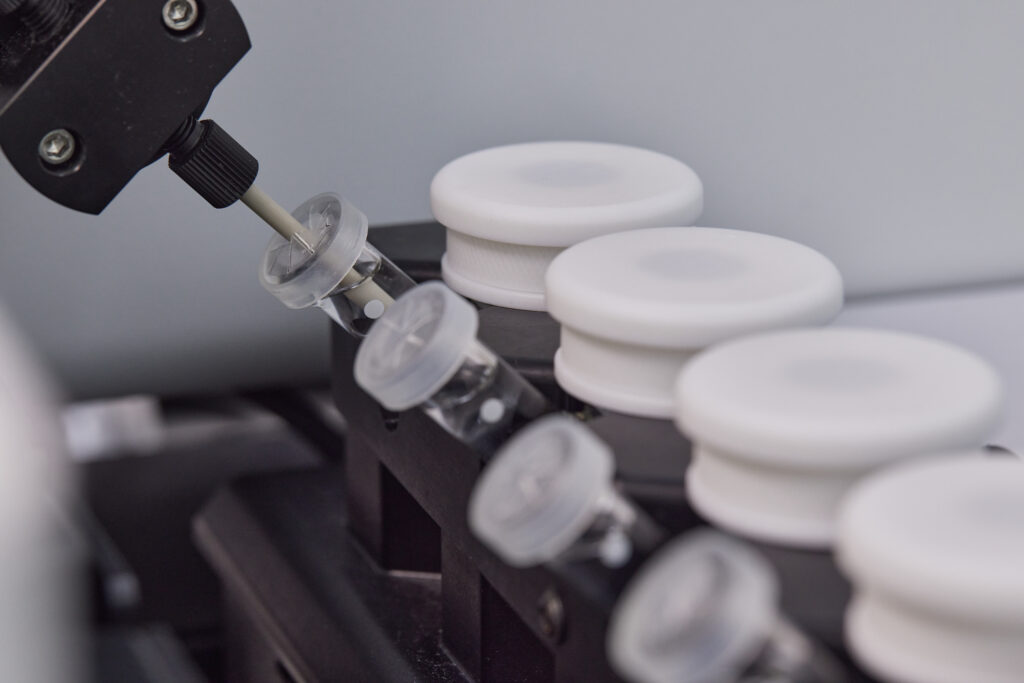 < Actual transdermal permeation and absorption test conducted by Celltem Pharm, which developed polymide 5; Image/Celltem Pharm >
Celltem Pharm's bio-cosmetic brand "Percent Science" successfully commercialized polymide 5 and peptide C4 as skincare products through the use of biotechnology such as cytotoxicity tests, substance stabilization tests (titration), in-vitro cell efficacy tests, TDDS transdermal drug delivery systems, and human application tests.