Celestials Stellar Club, according to a recent press release, has slated March 14, 2022, as the public mint date for its NFTs. A collection of 4,962 unique and well-designed exoplanet NFTs, the Celestials Stellar Club prides itself as more than just an NFT project—it boasts a community of passionate crypto enthusiasts who possess undeniable and in-depth knowledge of the blockchain and cryptocurrency spaces. 
Stored on the Ethereum blockchain, each exoplanet NFT comprises real-world data such as mass, age, and other valuable components. The exoplanets are hand-crafted algorithms that have been combined with unique characteristics, ergo giving the NFT exoplanets a bit of rarity amongst others in the collection. Additionally, they are backed by real data sets from the National Aeronautics and Space Administration [NASA]. 
Benefits for Holders 
Holders of the Celestials Stellar Club [CSC] exoplanet NFTs will receive perks and rewards. An NFT in a way can be thought of as having a 'vip ticket' or 'members card'. Mentioned on their roadmap is that such perks will exist in the free multiplayer webspace exploration game and also from potential airdrops in the form of new exoplanets and solar systems. 
Additionally, there is a Discord group where members can share their thoughts and excitement about the project and upcoming events. Discord members of this group can discuss floor price, NFTs, memes, space exploration and stay abreast of all information concerning the project. 
In the Celestials Stellar Club metaverse game, gamers can explore the vastness of interstellar space, battle one another, and discover NFTs scattered across the universe.
Additionally, a plethora of giveaways have been organized by the Celestials Stellar Club team. Prospective holders not only stand a chance of winning NFTs worth over .25 ETH, but they can earn whitelist spots as well. 
Celestials Stellar Club Partnerships 
Making a name for themselves, Celestials Stellar Club has partnered with several brands in the blockchain space, Kryxivia—an interactive 3D and MMORPG gaming platform, one of such brands. Per the project website, this consortium will see Celestials Stellar Club create and launch a unique planet for Kryxivia based on a set of magical gems called "Kryxit." Furthermore, Celestials Stellar Club has also partnered with Monster Ape Club, one of the best-selling NFT collections in recent months.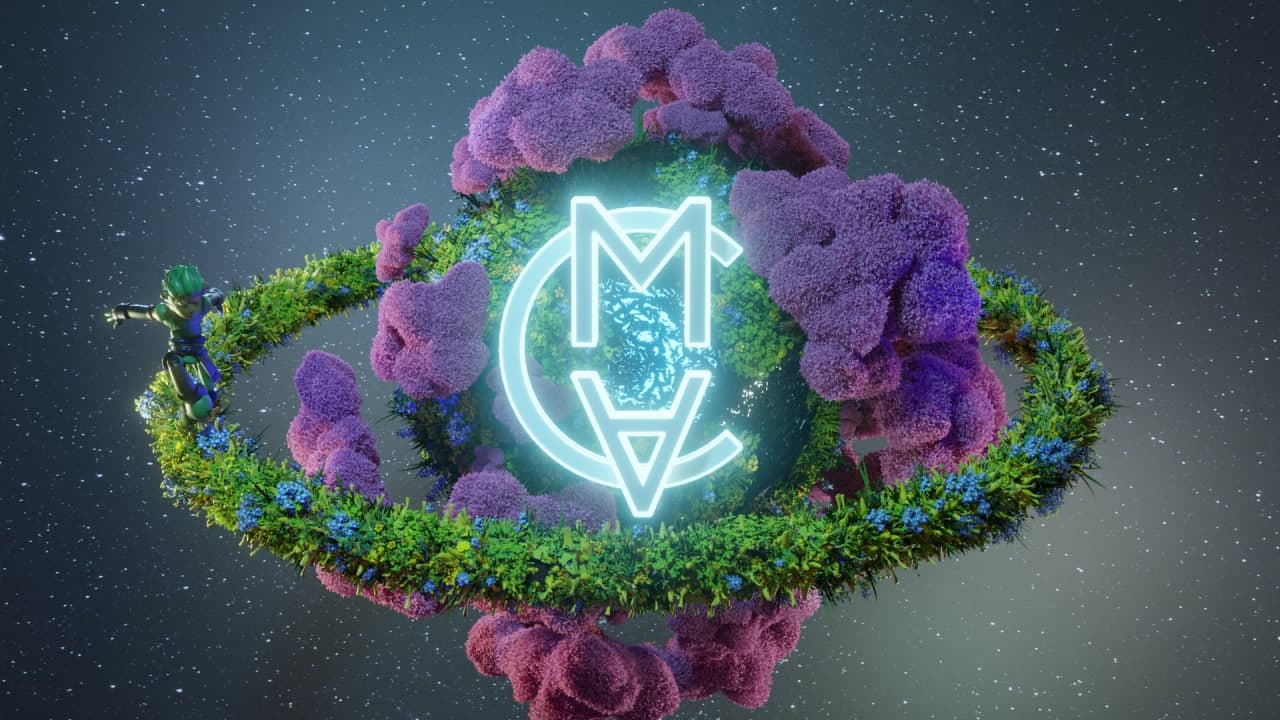 Celestials Stellar Club has also collaborated with CryptoShibes—a collection of precisely 10,000 unique and utility-replete Shibes.
These partnerships, as revealed by the team, will not only position the NFT metaverse collection on the path of strong community growth, but they will enable the metaverse experience to have in game items that are created based on each partner's attributes and identity.
The CSC NFT Mint Date 
A collection of 4,962 exoplanets NFTs, Celestials Stellar Club has allocated a portion of these as whitelist spots for a special minting event. Listing on OpenSea with a floor price of .3 ETH per piece, March 14, 2022, has been scheduled as the mint date by the founding team. 
According to the press release mentioned above, the reveal will occur a week after the public mint. This is when holders will be able to see the NFTart and discover the rarities that their NFTs include.
The first celestial NFT backed by accurate data from NASA, Celestials Stellar Club will not only reward holders of its NFTs, but it also aims at positioning itself as one of the first space exploration metaverse games which also include  NFTs on the Ethereum blockchain.