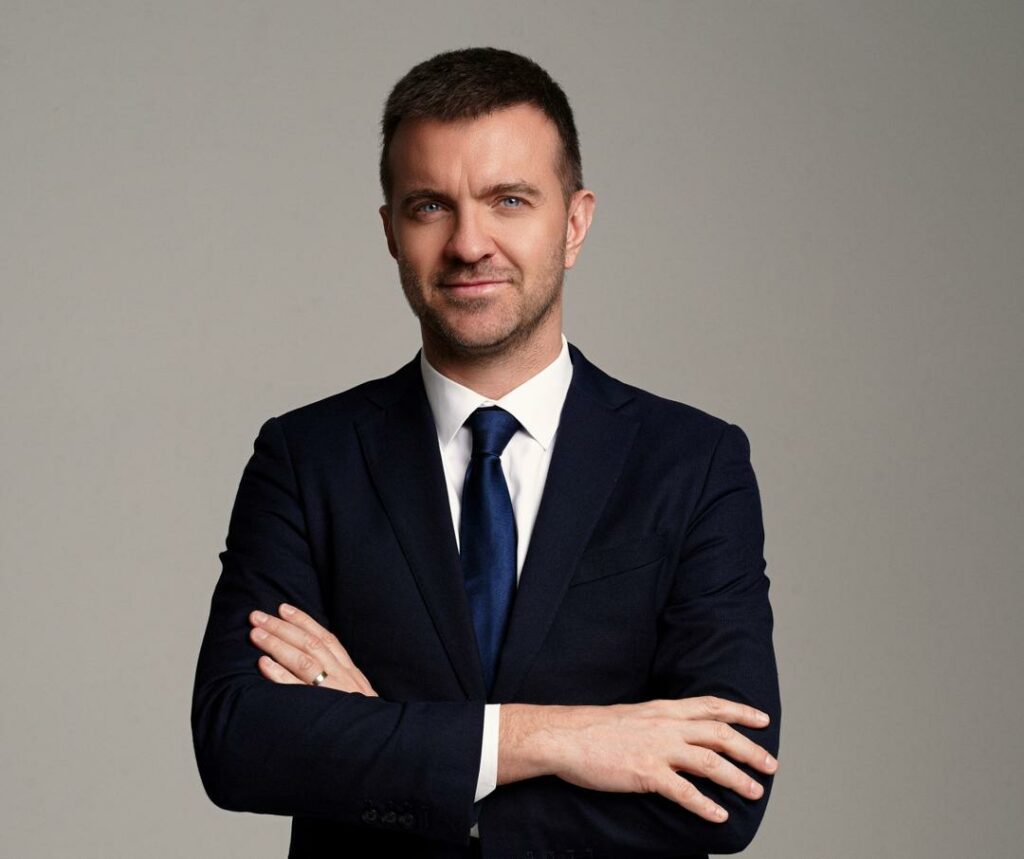 Carlo Diego D'Andrea, born on November 13, 1978, in Viareggio, Tuscany, is a prominent figure in the legal field with a wealth of international experience. Known for his expertise in Italian and international law, D'Andrea has made significant contributions to fostering business relationships between Europe, China and other developing countries . As the Founder and Managing Partner of D'Andrea & Partners Legal Counsel, he leads a team of professionals dedicated to providing comprehensive legal services to multinational companies.
D'Andrea's educational background demonstrates his commitment to continuous learning and international exposure. He pursued a law degree at the Università degli Studi di Teramo, where he laid the foundation for his legal expertise. His academic journey also included studying Chinese language at Nanjing Normal University, further expanding his horizons. D'Andrea later earned a Master's degree in Giurista di Impresa (Corporate Lawyer) from the Libera Università Internazionale degli Studi Sociali Guido Carli. As part of his academic pursuits, he also embarked on an enriching Erasmus Scholarship program at the Universitat de Barcelona.
In his past professional career, D'Andrea served as the Managing Partner of a leading European law firm in China from September 2009 to September 2013. During this time, he played a pivotal role in assisting European companies in navigating the complexities of the Chinese legal system. He successfully facilitated business operations, intellectual property protection, and the establishment of numerous European companies in China.
In addition to his professional accomplishments, D'Andrea has made significant contributions to various organizations and associations. He served as the Chair of the Legal & Competition Working Group at the European Union Chamber of Commerce in China (EUCCC) Shanghai Chapter from April 2014 to May 2018. This role allowed him to actively participate in shaping legal and competition policies, advocating for fair business practices, and fostering a favorable business environment for European companies in China. Within the EUCCC, D'Andrea has developed exponentially rising amongst the ranks over the years, evidenced by serving as a two term Chairman of the Shanghai Chapter Board of the Chamber from May 2017 to May 2021.
D'Andrea's dedication to fostering business relationships extends beyond Shanghai. He also served as the Chairman of the Board of the EUCCC Nanjing Chapter from April 2012 to April 2014 and notably branching out further to become the EUCCC National Vice President based out of Beijing from May 2021 until May 2023, further strengthening economic ties between Europe and China. Additionally, he has acted as Nanjing Working Group Coordinator of the China-Italy Chamber of Commerce from November 2011 to December 2016.
As an esteemed legal professional, D'Andrea has imparted his knowledge and expertise to the next generation. He created and lectured the course "Introduction to Italian Civil and Commercial Law" at Nanjing University School of Law from March 2012 to August 2014. His commitment to education also led him to serve as an Adjunct Professor of the course "International Organizations" at Libera Università Internazionale degli Studi Sociali (LUISS) University in Rome. D'Andrea has concluded important agreements with educational institutions over the years including the Italian University di Teramo and the Shanghai Jiao Tong University for an exchange program as well as scholarship opportunities from D'Andrea & Partners Legal Counsel.
In terms of corporate social responsibility activities, through his corporate endeavours, D'Andrea actively supports the activities of the WILL ("Walk Into Life and Learn") Foundation, as well as providing charitable contributions to the Save the Children Organization, Heart to Heart  and Medici senza Frontiere (MSF). The protection of the environment has been paramount in the corporate life of D'Andrea, potential environmental risks such as air, water and soil pollution have led to environmental action programs in order to reduce these risks, such as afforestation through the China greening foundation, as well as reducing the pollution of plastic waste in the ocean, via the program "Action for blue".
In addition to which, D'Andrea is a firm believer in sharing knowledge and experiences of his international legal career, in that vein, he has been the author of several practical business guides across China and the world, including Intellectual Property Rights in China, Chinese Labor Laws, Commercial Contracts in China, Foreign Direct Investment in Vietnam, Foreign Direct Investments in Belarus, to name but a few, which have been well established in the market as best sellers on Amazon.
Currently, D'Andrea continues to shape the legal landscape as the Founder and Managing Partner of D'Andrea & Partners Legal Counsel. In this role, he oversees the firm's day-to-day operations, strategic planning, and client care, ensuring the provision of top-notch legal services to multinational companies. D'Andrea's expertise spans various legal areas, including Mergers & Acquisitions, Intellectual Property Rights, Company Setting Up, Anti-Trust Compliance, Commercial Contracts, Litigation and Arbitration, Relocation, Business Intelligence, Negotiation, and Labor Law.
D'Andrea & Partners Legal Counsel is part of the DP Group, an international consulting group offering a range of services. These include D'Andrea & Partners Legal Counsel itself, providing legal services; PHC Advisory Tax & Accounting, offering accounting, tax, and financial outsourcing; EASTANT Communication & Events.
Company: D'Andrea & Partners Legal Counsel
Website: Dandreapartners.com
Email: Info@dandreapartners.com
Contact for PR: Shovon Ahmed