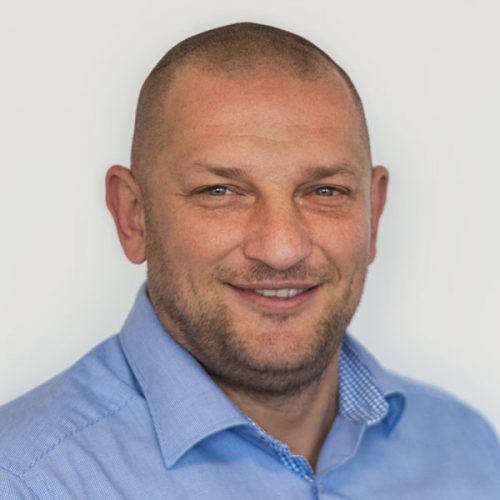 CargoX recently announced their partnership with Fracht AG, Which gives Fracht AG the means to use the CargoX Smart B/L with its business customers. Fracht AG is an independent family-owned Swiss company with over 100 offices and more than 1200 employees. Stefan Kukman, the CEO of CargoX will be telling us more about this partnership and the CargoX project in this interview.
1) Please tell us your name and a bit about yourself.
Stefan Kukman, CEO and founder of CargoX. I am a growth-oriented and highly focused CEO with a strong background in leading team members, product promotion and market research. I have 10 years of experience in logistics, and I have rich experience with start-ups, having started the company 45HC Ltd. before CargoX. 45HC was formed with a single aim: to offer better, hassle-free shipping services to small importers.
2) What is CargoX and what are the major services you provide?
CargoX was founded to make lives easier for everyone in logistics, cargo and supply chain management, who has to deal with the slow and often troublesome paper-based Bill of Lading. CargoX is the independent supplier of blockchain-based Smart Bill of Lading (Smart B/L) solutions that provide an extremely fast, safe, reliable, and cost-effective way to process Bills of Lading anywhere in the world. CargoX has developed a decentralized platform based on the Ethereum network, and has a pipeline of future products for the supply chain industry.
We are a blockchain solutions company. Our first product is the CargoX Smart B/L solution, which enables fast, cost-effective, safe and reliable issuing and transfer of the Smart Bill of Lading document.
3) What is the technology behind CargoX?
We have built our solution based on the Ethereum network, where we use the network's properties for reliable identification and transfer of electronic documents, such as the Bill of Lading.
4) Tell us about your partnership with Fracht and how it works?
Our partners gain early access to our technology, and they provide us feedback on our current and future products that we are developing. Of course, when there is a long line for implementations and support, our partners are in the fast access lane, where they have direct access to our support and our strategic development.
5) Do you have any current opportunities for investors, and what are the advantages?
The opportunity for investors is always to purchase CXO-tokens, as they will be subject to the free market, and they will be used (or burned, as is the term) in the process of Smart B/L transfer.
Of course, we are always open for investors, but we are currently focused on marketing our product and onboarding new customers.  
6) Tell us more about the CXO token. How does it work and what role will it play in this partnership with Fracht?
The tokens are used in the process of transferring the Smart B/L. They are used in the background of the solutions, but the partners or companies using our solution do not need to worry about tokens; they can, if the wish, pay for the Smart B/L in traditional currencies, such as USD.
7) Would you like to share with us your experience with other partners, supporters and the CargoX team?
We are satisfied with our partners and supporters, as much of our solution is verified and validated from their side. They confirm each and every time that we are on the right path, and they suggest tweaks and improvements that make our product even better.
8) Tell us about the safety of your investors, partners and supporters. What security and compliance measures do you have in place?
We are operating at the highest level of moral standards, and we deliver according to the roadmap that we promised at the time of funding of the company.
9) Do you have more information for our readers?
There is a lot of information available on our website https://cargox.io, where they can also subscribe to our newsletters to receive the latest information and press releases.