Baseball caps have long been a fashion statement both on the baseball field and beyond. Their appeal comes not only from their practical use in shielding sun rays or protecting from rain but also due to their versatility as a means of showing your style and personality.
Now that baseball season has returned, it's time to select your new cap – but with so many available choices it can be overwhelming trying to decide which will best fit you and your personality! In this guide, we'll go over different types of baseball hats as well as their materials, fit, and style features so we can help find your ideal one!
Types of Baseball Caps
There are three basic kinds of baseball caps: classic baseball caps, adjustable baseball caps, and flex-fit baseball caps. Each type offers its own set of benefits and features.
Classic Baseball Cap W/ Bill
A classic baseball cap features six panels sewn together with a bill at the front. It usually has either Velcro or button closure at the back for closure and can be made of any number of materials such as cotton, wool, or polyester. The classic baseball cap is a timeless design found at most baseball team official stores as well as being popularly selected among those seeking something more traditional and authentic when it comes to cap wear.
Adjustable Baseball Cap
Adjustable baseball caps are equipped with either a metal or plastic adjustable band at the back that allows users to easily customize their size for different head sizes. They are commonly made of lightweight materials like polyester or nylon and are often seen among young fans or those wanting a modern, sleek appearance. Furthermore, adjustable baseball caps can easily adapt to various activities or weather conditions and should therefore prove very popular among people of various age ranges and lifestyles.
Flex Fit Baseball Cap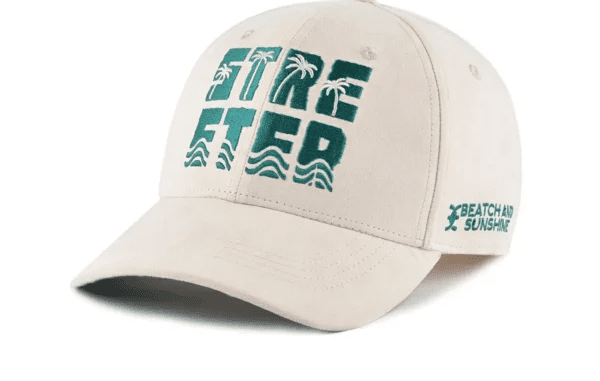 Flex-fit baseball caps feature soft material that conforms to your head shape for a personalized fit, often featuring a bill in front and an elastic material band at the back that adjusts according to head size or activity level. They are popular among those seeking comfortable yet close-fitting headgear that won't slip off while active, or those who require smaller head sizes or want something with more personalization.
Material Determines Baseball Cap Quality

When it comes to baseball caps, materials matter greatly. They determine not only its aesthetic appeal but also comfort, durability, and breathability – here are some common materials used:
Cotton: Cotton is an all-natural fiber that offers comfortable fit and breathability, and is durable and easy to care for, making it a popular choice in baseball caps. However, cotton hats may become misshapen easily without proper maintenance.
Wool: Wool is an eco-friendly natural fiber with excellent heat insulation properties and moisture-wicking abilities, making it the ideal material choice for colder climates. But unlike other materials, wool hats may become itchy over time and may have a limited lifespan when worn indoors.
Polyester: Polyester is an easily washable synthetic material with lightweight yet durable properties, making it suitable for adjustable baseball caps with good shape retention and quick drying times. Polyester hats can even be washed in the machine!
Mesh: Mesh fabric is often found in flex-fit baseball caps as it allows maximum airflow and comfort. Lightweight yet durable, mesh offers close-fitting designs that won't slip off during activities such as running. Furthermore, washing machine care makes maintenance simple for mesh hats.
Fit Matters
When purchasing a baseball cap, both your head size and that of the cap itself must be taken into consideration when purchasing one. A too-small cap may cause discomfort or cause headaches; on the other hand, too large will slip off too easily and slide off altogether. While three main sizes exist – small, medium, and large – some manufacturers provide extra-small and extra-large versions as well. Therefore it is advised that various sizes be tried on to find what best fits.
Style Matters
Its baseball caps come in an assortment of styles ranging from classic to modern, sleek, and sporty. When selecting one for yourself or another person to wear on any special occasion, be sure to consider both personal style and taste as well as its purpose for wearing. Below are some popular choices of baseball hats:
Classic Style: The traditional six-panel baseball cap boasts a traditional six-panel design with Velcro or button closure at the back, and typically has medium to large bill size made from quality materials like wool or cotton. Ideal for those seeking an authentic baseball experience.
Modern Style: The modern style of baseball cap is more stylish and streamlined than its classic counterpart, featuring smaller bill sizes and an adjustable band at the back to customize your fit. Crafted from lightweight polyester or mesh materials, modern caps have become increasingly fashionable over time and can often be worn by those wanting a more modern and fashionable appearance.
Sporty Style: Sporty-style baseball caps are tailored for activewear and sports enthusiasts, typically constructed of moisture-wicking materials like polyester or mesh for quick drying time and moisture-wicking capabilities. Sporty caps often feature larger bill sizes to shield faces from sunrays; making these an excellent option for athletes, fitness enthusiasts, or those simply wanting a functional hat for sports activities.
Baseball caps are worn to various events and holidays such as special events, holidays, and team spirit days at school or work. When selecting the ideal cap for any given event or holiday it must match or complement its theme or color scheme – this way creating a fashion statement while showing your support or spirit for its cause!
Consider the Brim
A baseball cap's brim plays an essential part in its function and style. From its size, shape, and material choice to how well it hides sweat from under the cap's crown; all can impact how it performs for its wearer. Here are some considerations when purchasing one based on its brim:
1. Size:
The ideal brim size depends on both the style and purpose of the cap, providing more sun protection with larger brims but making certain activities less convenient than before, while smaller brims tend to provide more streamlined coverage from sunlight while not covering as much sun exposure. Evaluate both options carefully until you find one that perfectly meets both function and aesthetic preferences.
2. Shape:
The shape of the brim can also play an integral role in its functionality and appearance. Some baseball caps feature straight brims for consistent coverage while others feature curved ones to follow the contours of your face shape. Choose the ideal one based on your preferences and needs for sun protection.
3. Material:
When choosing a baseball cap, its material should meet both durability and weather resistance requirements. Common choices are soft yet durable fabrics like cotton that can be bent and twisted easily while remaining weather-resistant; dyed fabrics come in various colors or can even be decorated to complement clothing. When looking for one to purchase, be sure to research its composition thoroughly to find one suitable to meet all of these criteria. When purchasing one, make sure that its material meets these criteria as this could make or break its performance for you.
Consider Your Needs
When purchasing a baseball cap, your individual needs and activities must be taken into consideration. Here are some factors you should take into account before purchasing one:
Activity Level: When choosing a baseball cap, be mindful of your activity level. Athletes or those engaged in high-intensity activities should opt for something breathable, lightweight, and moisture-wicking; conversely if just using it casually or participating in low-intensity activities can opt for classic and comfortable styles instead.
Head Shape: Your head shape plays an integral part in finding the ideal baseball cap fit. If you have a round head shape, structured crowns may fit better, while those with soft crowns may lay flat against your scalp. Conversely, those with an oblong head may benefit from one featuring longer crowns to provide additional coverage on top. When trying on various baseball caps to find their ideal match for yourself.
Weather Conditions: Your climate plays a huge role in choosing a baseball cap to wear. In hot and humid areas, lightweight breathable caps with moisture-wicking capabilities may help keep you cool; in contrast, colder areas might require heavier materials that provide warmth or insulation.
In the End
When selecting the ideal baseball cap, it's essential to take your personal style, activity level, head shape, and weather conditions into account. By doing so, you'll find something suitable and stylish at once; whether classic, modern sporty, or occasion-specific caps there is sure to be something perfect to complement any look and budget. So explore different styles, try them on, and find your ideal cap to complete your look.