Facebook is a social networking website where users can post and share photos and videos online.
To search for a particular photo or video on Facebook, users can use the "Facebook image search." It allows users to look up specific images or videos by their descriptions and keywords.
How can you do a reverse image search on Facebook?
Facebook doesn't offer a reverse image search feature. There are many different ways to perform a reverse image search on Facebook. Facebook doesn't have a reverse image search utility! 
You can use the unique numeric IDs it assigns to each image on Facebook as an indirect way to identify the source. 

You can use Google Image Search to perform a reverse image search outside Facebook. 

Use Tineye, Bing, Yandex, and

free reverse image search

tools to do a reverse image search. (Upload or paste the URL of the photo.)
How to Search Reverse Images on Facebook by using Facebook Unique IDs?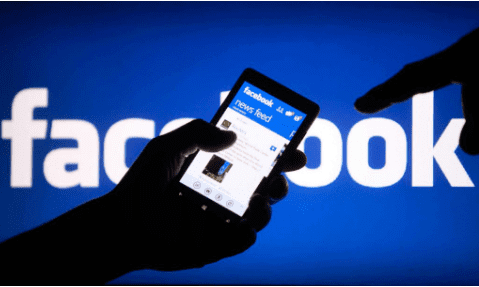 Facebook user profiles, pictures, videos, and posts you can upload on the platform have their unique identifiers.
These unique IDs distinguish a single image from others, and any photo you download from the site will have unique numeric IDs.
Facebook provides a unique numeric ID for each member of its user base, which can be used to access specific information on your account.
When you encounter the term "reverse image search" with Facebook, this typically refers to finding pictures or videos that have been altered to look like a different person or organization took them.
 First, Go to the address bar in the image.

Here you see the image file with three sets of figures bordered by spaces and underscores. They also have a unique number sequence, followed by "fbid ."Browse through the range of numbers.

Facebook displays the ID number for a registered user under their profile. 

Enter your URL; https://www.facebook.com photo. Php? fbid; and press Enter to access this profile's ID.

If you make all the necessary adjustments, you will receive a permanent profile.
Reverse Image Search on Facebook by using Google Image Search 
 Follow these steps to conduct a reverse image search on Facebook with Google Image Search!
Save the image you want to search on your computer or mobile device.

Go to Google Image Search (

https://images.google.com/

) and click on the camera icon on the right-hand side of the search bar.

Upload the image you saved or enter the URL in the search bar.

Google will then show you similar images and where the image appears on the web.

If a picture is found on the image's Facebook profile, look through its results and then click on that link to be taken to the profile separated from Facebook that contains the image.
Reverse Image Search on Facebook using TinEye, Yandex, Social Media Platforms, and Reverse Image SearchPro!
TinEye, Bing, social media, or a free reverse image search tool work similarly to Google Image Search. Providing the image details such as uploading an image OR Image URL, you can search for more similar pictures of yours within a few seconds using these services.
Pros and Cons of doing a reverse image search on Facebook
There are pros and cons to doing a reverse image search on Facebook. Some people may find this helpful in seeing pictures of friends or family, while others may not be comfortable looking through someone else's personal information.
There is no one-size-fits-all answer to this question, so deciding what works best for you is essential. Some people may find this process fun because it allows them to see what others have written about that topic.
Other people may find this process annoying because they need specific information and want to scroll through only a few pages.
Using Facebook's reverse image search feature can be valuable in certain situations. Still, it's essential to be aware of the search's potential privacy concerns and limitations.