Are you juggling multiple bank accounts or wallets for different currencies, frustrated by the complexities and hidden fees? This is a common concern, especially for frequent travelers or international business people. You might then wonder, can I keep money in my wise account?
The good news is not only can you keep funds there, but Wise allows you to store over 50+ currencies. Say goodbye to the hassle of maintaining various accounts.
Moreover, you get the added benefit of converting money between these currencies always at the real exchange rate. No more losing out on unfavorable rates. Your Wise account ensures simplicity, transparency, and real value.
Key Takeaways
Wise offers multi-currency accounts, eliminating the need for maintaining multiple bank accounts for different currencies.
With Wise, users can hold over 50+ currencies, ensuring flexibility for global endeavors without unfavorable conversion rates.
Beyond mere transactions, Wise accounts provide real-time exchange rates, ensuring users avoid hidden fees and retain maximum value.
Security is paramount with Wise, employing top-tier protocols and two-factor authentication to safeguard funds and transactions.
Setting up a Wise account requires understanding currency balances, prioritizing security measures, and staying updated with platform features.
General Overview of Wise Account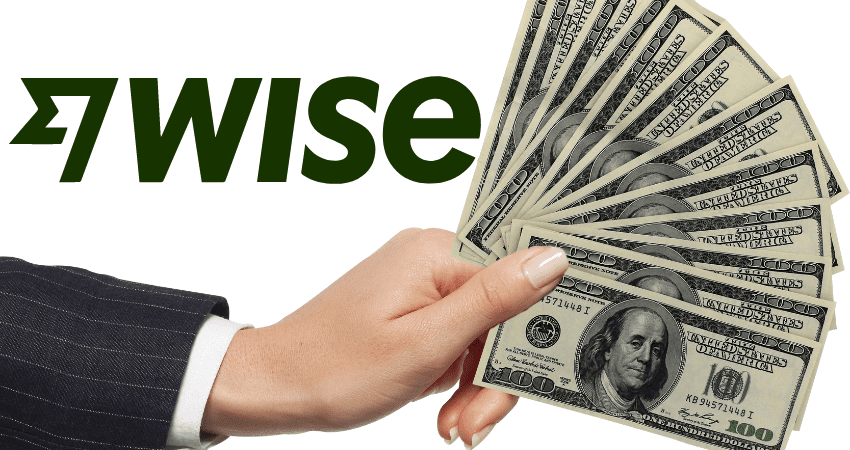 Wise, formerly known as TransferWise, revolutionized international transactions with its transparent approach. Its multi-currency account stands as a testament to its commitment to user convenience.
Wise's multi-currency account simplifies global financial management. Instead of navigating through multiple bank accounts for different currencies, users have one consolidated platform. This streamlines transaction, ensuring efficiency and clarity.
One notable feature is its ability to hold 50+ currencies. It means individuals can work, travel, or trade without currency limitations. Moreover, users enjoy actual exchange rates, avoiding hidden fees typical of traditional banks.
The account also facilitates easy currency conversion. Switching between currencies is not just possible but also cost-effective. It ensures users retain the maximum value from their international transactions.
Different Types of Wise Accounts
Wise offers a range of account types, catering to the diverse needs of its global users. Each serves specific functions, ensuring maximum financial convenience.
Personal Account
A Wise personal account offers global monetary freedom for individuals. It's tailored for personal use, helping with overseas transactions and travel. With a verified Wise account, users can effortlessly send, receive, and spend in multiple currencies, making it ideal for travelers and expats.
A personal debit card aids in worldwide spending, negating the need for local currency exchanges.
Business Account
For businesses operating internationally, Wise's business account is a boon. It simplifies cross-border payments, providing real-time exchange rates for transparency. This is especially valuable for companies with global suppliers, clients, or employees.
Furthermore, it aids in automating payments, ensuring timely transactions without manual interventions.
Freelancer Account
Freelancers often grapple with receiving international payments. The freelancer account addresses this by streamlining the receipt of funds from clients worldwide.
It provides individual bank details for significant currencies, eliminating hefty fees from intermediate banks. Moreover, the built-in conversion tool means freelancers can access their money in their preferred currency, ensuring they get the total value of their hard work.
Can I Keep Money In My Wise Account?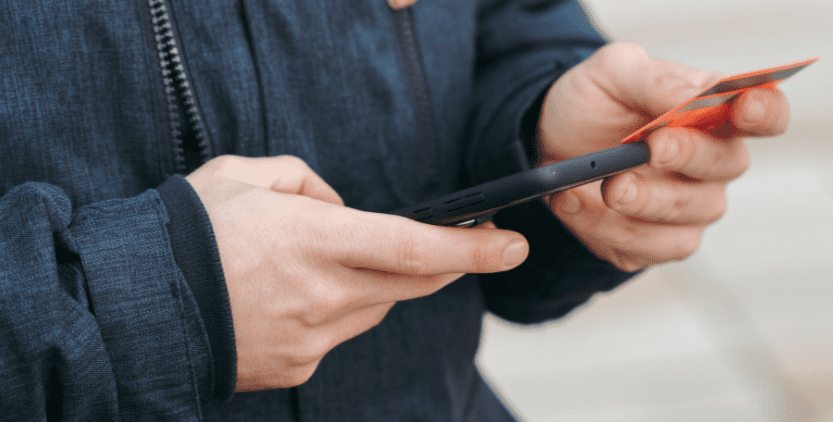 Wise's multi-currency account is for more than just quick transactions. It's designed to hold, manage, and convert funds efficiently. But people in general is always curious about one fact which is can I keep money in my wise account?
Understanding Wise's function is pivotal for users. Contrary to transient transaction platforms, Wise allows sustained account balances. You can maintain funds in over 50+ currencies, ensuring flexibility for global endeavors.
The platform's storage capabilities benefit frequent travelers and businessmen. Keeping multiple currencies means bypassing last-minute conversions or withdrawals. This minimizes potential losses due to unfavorable conversion rates at airports or hotels.
Furthermore, Wise champions transparency with its real-time exchange rates. When converting funds, users receive the actual market value devoid of hidden costs. This transparency ensures maximum value retention during conversions.
How to Add Funds to Your Wise Account?
Adding funds to your Wise account is a straightforward process. Let's delve into a step-by-step guide to ensure seamless transactions.
Step-1. Log Into Your Account
First, access the Wise website or mobile app. Use your credentials to log in, ensuring secure account access. Once inside, navigate to your account dashboard.
Step-2. Select the "Add Money" Option
From the dashboard, spot the "Add Money" option. It's typically displayed prominently for user convenience. Clicking it will lead you to the deposit interface.
Step-3. Choose Your Preferred Currency
Wise lets you maintain balances in various currencies. When adding funds, select the currency you intend to deposit. This ensures the money goes to the correct currency balance.
Step-4. Enter the Deposit Amount
Specify the amount you'd like to add. Ensure you've checked any minimum or maximum deposit limits. Confirm your input before proceeding.
Step-5. Opt for a Transfer Method
Wise offers multiple methods like bank transfers, credit cards, or local payment solutions. Choose the plan that suits you best. Follow the prompts provided for the chosen method.
Step-6. Confirm and Complete
Review of all details to ensure accuracy. Once you're confident, finalize the transaction. Await a confirmation message or email from Wise.
Perks of Keeping Money in a Wise Account
Wise has emerged as a frontrunner in the realm of global financial transactions. Beyond mere transactions, holding money in Wise has distinct advantages.
Multi-Currency Balances
Holding multiple currencies simultaneously is a significant perk. For users interacting globally, this offers unparalleled convenience. Imagine seamless transactions without the need for frequent conversions.
With over 50+ currencies supported, Wise ensures diverse financial activities are smoother. Whether for travel, business, or personal needs, such flexibility is invaluable.
Real-Time Exchange Rates
Unlike many traditional banks, Wise pledges transparency. Users get the real exchange rate, removing any guesswork. No unpleasant surprises or hidden fees mar the experience.
This results in significant savings over time, especially for frequent currency converters. For individuals and businesses alike, this means retaining maximum value.
Enhanced Security
With rising cyber threats, security is paramount. Wise prioritizes user safety, employing top-notch security protocols. Account holders can transact with peace, knowing their funds are safe.
Moreover, two-factor authentication adds an extra layer of defense. So, even if credentials are compromised, unauthorized access is thwarted.
Global Debit Card
Complementing the Wise account is its global debit card. This card allows users to spend directly from their balances. It's a boon for travelers, eliminating the need for local currency withdrawals.
No more searching for ATMs or currency exchange booths. With Wise's card, global spending becomes frictionless and cost-effective.
Tips For Setting Up Your Wise Account
Setting up a Wise account is a pivotal step for those seeking financial flexibility globally. Here are tips to ensure a seamless setup.
Verify Your Identity Promptly
Start the process by providing accurate personal details. Wise mandates identity verification for security and compliance purposes. Submitting required documents early speeds up account activation.
Understand Currency Balances
Before depositing funds, familiarize yourself with multi-currency balances. You can hold money in several currencies simultaneously. This knowledge ensures you use the account's full potential.
Set Strong, Unique Passwords
Prioritize security from the outset. Choose a password that's both complex and unique to safeguard your funds. Regularly updating it further enhances account protection.
Activate Two-Factor Authentication
Two-factor authentication offers an additional security layer. It requires a second verification step, often through a mobile device. This minimizes the risks of unauthorized account access.
Familiarize Yourself with Fees
While Wise is transparent about its fees, it's good to be aware. Review the fee structure for different transactions and currencies. Being informed ensures you make cost-effective decisions.
Plan Initial Deposits Thoughtfully
Think about your immediate financial needs. Deposit funds accordingly, considering both the amount and currency. This ensures you're prepared for imminent transactions or travels.
Stay Updated with Wise Features
Wise is a progressive platform that frequently introduces new features. Stay updated to utilize it's evolving capabilities fully. Regularly check announcements or updates from the company.
Link Primary Bank Account
Connecting your main bank account simplifies transfers. This facilitates easy top-ups and withdrawals, making financial management fluid. Always double-check account details to avoid transfer errors.
Set Up Notifications
To stay informed, activate notification settings. You'll receive real-time alerts for account activities and currency rate changes. This ensures you're always in the loop and can make timely decisions.
Explore Debit Card Benefits
If you travel or shop internationally, consider obtaining the Wise debit card. It directly deducts funds from your balances, offering a seamless spending experience. Understanding its features maximizes its utility and convenience.
Engage with the User Community
Wise has a robust user community, often sharing insights and tips. Engaging with this community can provide practical advice and solutions. It's a valuable resource for both newcomers and seasoned users.
Review Security Regularly
In today's digital age, security needs constant attention. Regularly review your account's security settings and consider periodic changes. This proactive approach ensures your funds and data remain protected.
Bottom Lines
Navigating the maze of international finance can be challenging, leaving many to wonder about the best platforms for storing and managing their funds. Can I keep money in my Wise account?
This question reflects a common concern among those keen to simplify their financial engagements across borders. The answer is a resounding yes. Not only does Wise allow you to maintain balances in over 50+ currencies, but it also ensures that you get the real exchange rate for conversions.
So, instead of juggling numerous bank accounts or being trapped by hidden fees, Wise provides a consolidated, transparent solution. With Wise, rest easy knowing you're optimizing your global financial management.