As a seasoned camp counselor, Connor Crenshaw knows how rewarding the summer camp experience can be – not only in terms of the many warm-temp activities taking place during camp but also the many lifelong friendships and lasting memories campers make through the course of a season. 
But as Crenshaw knows, camp isn't all just fun and games. In fact, many lifelong lessons are absorbed at summer camp, those that may often be difficult to find or obtain elsewhere. 
As a camp counselor, Crenshaw recently discussed the many benefits of summer camp for kids.
1) Self-discovery
As Connor Crenshaw knows, self-discovery is one of the big but often overlooked advantages of the summer camp experience. Camp promotes independence for children and their parents. 
Summer camp gives kids an opportunity to discover who they are without the constant influences of mom and dad. This outside-the-box experience can help build self-esteem and personal responsibility in a safe environment.
"Summer camp can be a scary concept for kids and parents because it means an extended time spent away from home," says Crenshaw. "For many, this is the first time they've been away from mom and dad for any significant amount of time."
2) Skills building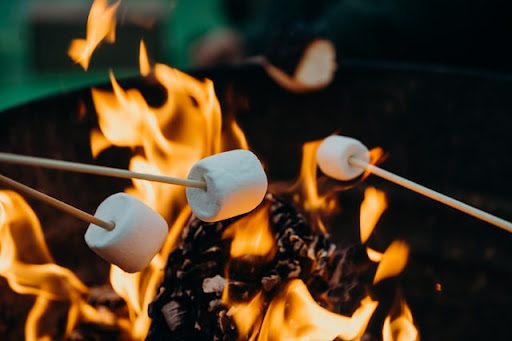 Crenshaw also knows summer camp to be a lifelong skills builder, providing an enriching, confidence-enhancing experience that can benefit campers well beyond the season's end. These skills, ranging from leadership and decision-making capability to social skills and more, can be extremely valuable later in life. 
While school settings focus mainly on academic achievement, says Crenshaw, summer camp is all about having fun while simultaneously building different sets of capabilities. 
"Summer camp is one of the first places where you truly develop teamwork skills," says Connor Crenshaw. "Numerous activities are designed to help you build friendships while testing your trust for one another. Teamwork includes leadership, communication, and emotional intelligence. These are all skills you learn while at summer camp."
3) Increased resilience 
Crenshaw notes that kids tend to assume they're just having fun at summer camp, while many parents view it as a week or two free of some responsibilities. But in reality, he says, the days and weeks at camp can be extremely formative. 
This is particularly true for kids who find themselves wanting to return home early (something that typically isn't an option).
"Many kids learn difficult lessons at summer camp as well," says Crenshaw. "One of these difficult lessons is to be resilient in the face of adversity."
Crenshaw adds that many kids experience difficulties while at summer camp. They often miss their parents and want to go home. Many may also be facing a drama-packed dilemma with a friend at camp. Some, in fact, may even simply wish they were better at a particular sport. 
This is where resilience comes in. The summer camp experience often teaches individuals to keep trying until you succeed. Most camp counselors are driven to help individuals reach their goals, whether that's overcoming difficulties with friends, reaching the top of the climbing tower, or conquering other obstacles.
4) An alternative to screen time
Connor Crenshaw believes one of the most important advantages of summer camp these days is getting kids active and away from their screens. 
As Crenshaw knows, phones and tablets have become a major part of everyday life for kids. Some even need them for schooling. But the summer camp setting takes kids back to a time when screens weren't essential, helping teach campers the value of creativity, particularly when they feel bored. 
Camp also connects kids with nature, which can be beneficial for the mind and the body.
"One of the most major benefits of summer camp is that it encourages kids to grow," Crenshaw said. "Kids learn to foster capabilities they already know and love, but they also learn a variety of new skills."
The skills and experiences young campers obtain at summer camp can shape their future. Many have opportunities to try activities they would never have had the chance to experience if they hadn't attended camp.
"The advantages of summer camp are truly endless," Connor Crenshaw said. "Parents may find it difficult to drop their kids off at camp for a week during summertime, but this week can lead to lifelong relationships, personal growth, and so much more."