In this increasingly digital world, the significance of new and innovative technologies to streamline workflow and bring process excellence is becoming crucial. Organizations require to implement strategic moves to enhance their processes and bring excellence to their daily operations.
Automation is one of the effective ways that lead toward process excellence. From improving efficiency, enhancing productivity by reducing repetitive tasks, accuracy, and easier collaboration to progress tracking, automation impact is significant on business and process flow.
Incorporating automation in your internal process and workflow has critical aspects in customer satisfaction, business growth, revenue, and sustainability.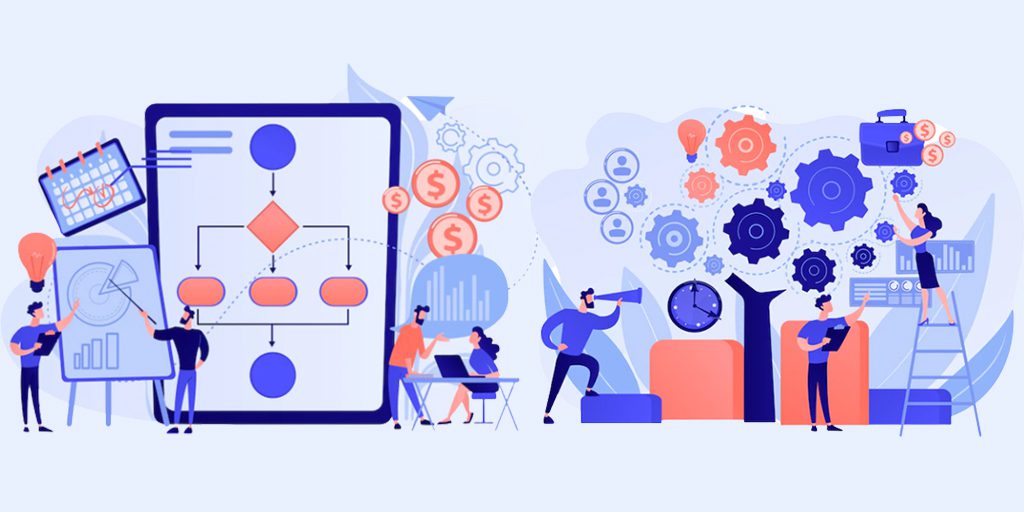 Reasons Organizations Need Process Automation
Business process automation embraces technology, like robotics, machine learning, natural language processing, and artificial intelligence, for executing recurring or manual tasks. By decreasing the need for people for mundane and repetitive tasks, automation increases the requirement of people for critical thinking and creative problem-solving.
Let us have a look at some reasons why organizations need automation.
Process Mapping and Clarity
For automating any process, task clarity and workflow is essential. Process mapping gives an insight into the tasks, and the people involved analyzes the current process and identify gaps. The clarity of the process and its workflow also helps in training purposes.
Businesses need automation to eliminate wasteful activities, develop clear accountability, create customizable notifications, streamline document management, etc. Streamline document management makes easy access to information in real-time and supports cross-team collaboration and productivity.
Operation Standardization
Automation helps standardize a particular process and its outcome. Consistency and accuracy of outcome help establish customer engagement and satisfaction. Some examples of operation standardization in sales are tracking shipments from dispatch, delivery, and return notifications to payment and refund acknowledgment. It helps boost customer confidence and reliability in a brand.
Effective Resource Allocation and Utilization
Automation aids effective resource allocation and utilization by reducing mundane tasks and insight into a process workflow. The human resource engaged in tedious and repetitive tasks can dedicate their time to more critical and strategic tasks. And saved capital can get invested in other areas for growth.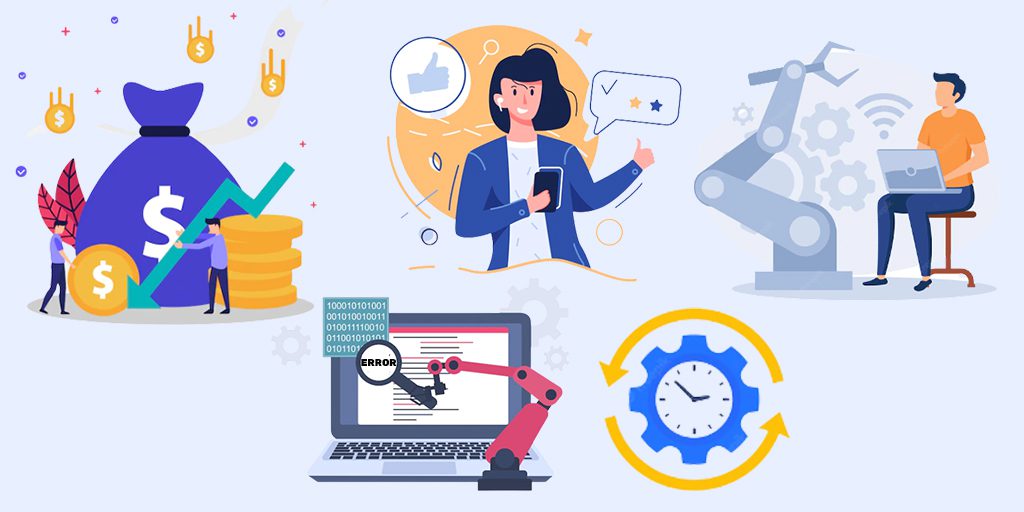 Organizations that work in a heavily regulated environment, such as financial and health care sectors, need to automate their compliance programs to improve accuracy by reducing human error. Automating third-party onboarding, complaints analysis, etc., eliminates the risk of human error and empowers the compliance team to dedicate their time to more pressing issues.
Value Automation Brings in their Growth and Sustainability
Investing in business process automation brings numerous advantages to a business. The value that automation brings to business growth and sustainability is as follows.
Reduction in Operational Cost
A report by Deloitte shows that robotic process automation can help organizations reduce their operating costs by 59 percent while improving their quality and accuracy by 90 percent.
Reduction in Human Cost and Error
Automating tasks such as email sending, customer support chat, social media postings, etc., helps free-up employees from these routine tasks. By automating document processing, typing and clerical errors reduce.
Enhanced Customer Satisfaction
Customer-facing tools like chatbots and test message marketing tools automate customer service interaction and answer common enquires immediately to boost their satisfaction.
Automated robots can perform repetitive tasks rapidly compared to human operators. Email marketing, data entry, etc., when performed by automation robots, increase employees' productivity and make them more effective.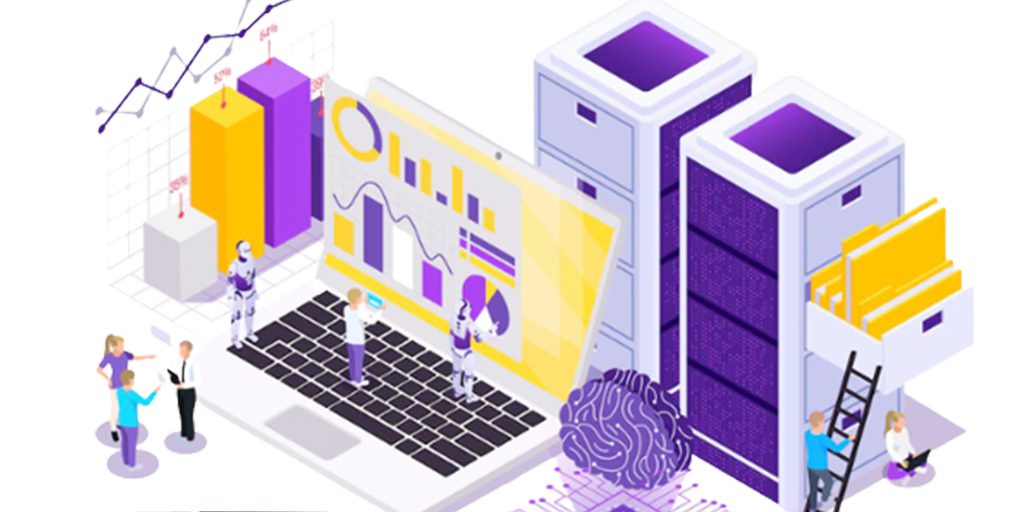 Automation offers an optimized workflow by identifying the most efficient way to run and execute a workflow and applying rules and logic.
Automation: Enabling Businesses by Opening Several Opportunities for Growth
The use of automation is growing among organizations, as it opens several avenues for growth. Automation tools and technology enable a business by enhancing productivity, accuracy, transparency, security, operational efficiency, and customer satisfaction.
Define Right a Business Enable Service Provider brings Automation and X-Ops service to clients from several industries. Define Right's expertise and understating of several business operations and associated problem dimensions help provide effective automation solutions to elevate your business growth.