British medical marijuana businessman, Maximillan White accused Mallorca police of "brutal violence." After his brother passed away during an encounter at a Magaluf nightclub, After visiting a nightclub in Malloraca, Tobias White, aged 35, had injuries so severe that he had to be hospitalized in an intensive care unit and put into an induced coma.
Post a family meal on the evening of Monday, July 25, 2022, White was accompanying some of his family members into Magaluf's Boomerang nightclub in Palma de Mallorca. 
The summer heat caused Toby to take off his shirt, resulting in a series of events that led to his death. 
After the night ended, he left his shirt in the club, so he walked back to the bar with his partner to have one more drink and wait to get his T-Shirt. He was informed that his items had been removed from the VIP area, so he had to wait. 
At this point, a bunch of bouncers from the club just assaulted him from behind while he was at the bar without pausing to inquire as to why he was topless or consider that he was waiting for his shirt to be delivered to him.
A total of 8 staff members took turns assaulting and detaining him with excessive force. Witnesses say they even took off his shoes at one point and began trampling on his feet. Additionally, these inexperienced security guards handcuffed him these inexperienced security guards handcuffed him as they were sitting on him and kicking.
According to 13 eyewitness complaints and 56 recordings captured on people's phones, staff members are accused of stamping on Toby's head and neck, constricting his chest, and preventing him from breathing.The video depicts the two people who are principally to blame for the strangling, breath-holding, and a head injury that Toby sustained inside the club.
"Get off of him, he is bleeding out, can't you see you're hurting him, he hasn't done anything wrong, You're murdering him," his partner was heard repeatedly shouting in the background.
In a typical scenario, a man who has been knocked out after being brutally assaulted by security personnel would likely be sent to the police, who would handle the rest of the proceedings. the institutions in place to look out for Mallorcans. Toby was given to a police officer who was obviously opposed to protection, justice, and peace. 
Again, on video taken by witnesses who were present, Toby was being dragged out helplessly and unconscious. One police officer punched him to the ground, and then they tasered him and used more needless force. 
Is this when Toby first lost his life while being "Protected" by the police? The cops while squatting on him injected Toby with many doses of tranquilizers, causing him to have cardiac arrest not once, but twice. Eyewitnesses claim that while he was asleep, they were torturing him. 
Following the two heart attacks, the doctors first attempted to revive him but came to the conclusion that he had died at the site. Knowing the gravity of their brutal acts, the cops who killed him intervened and tried to revive him, succeeding in reviving his heart but leaving Toby in a coma.
The family was unable to see him for the next three days. Now was the crucial moment since he was showing evidence of neural activity. All activity had stopped by the time an expert from the USA came (at the request of family members) and access was given. It has been established that Toby's early death was caused by a lack of follow-up care, including the frequent CAT scans and spinal monitoring that were required.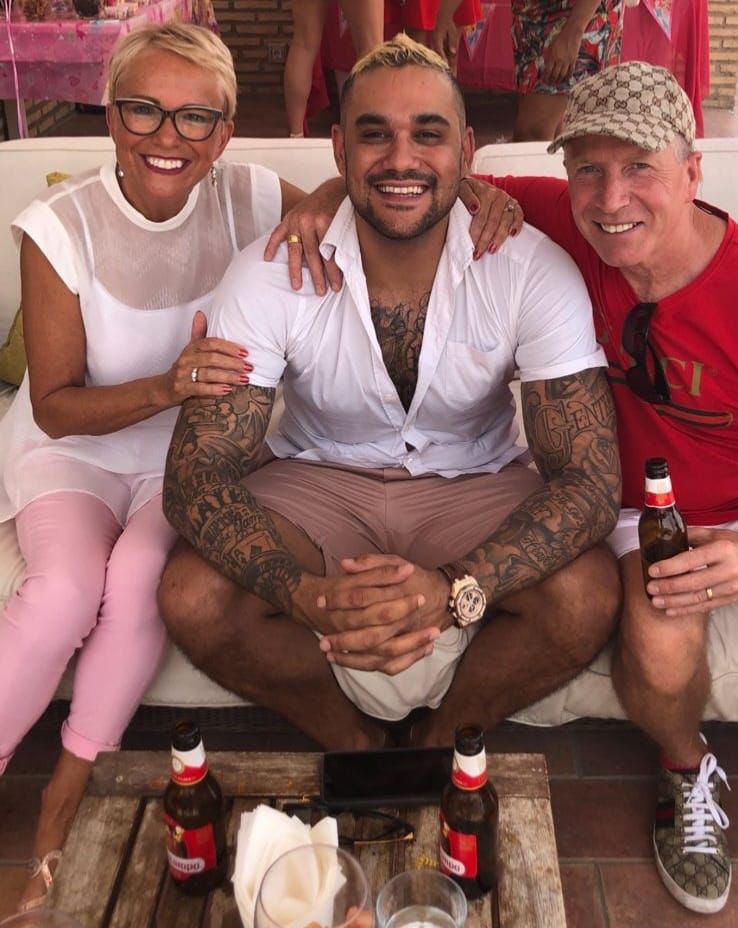 In an effort to get Toby's body back to the UK for further investigation and the engagement of a British law company to handle this matter, the family members are battling with the embassy.
They are preventing them from returning with his body. In the the event of this trauma, the family has completely been shattered and they are seeking out for justice for the innocent father of two little girls.
They said in a statement that: "Lawsuits will be filed in the UK and Spain. His injuries will result in accountability for those who caused them." Further adding, "Full transparency will be demanded of the police and doctors. Justice for Tobias shall be pursued with utmost rigor. We appreciate all of your help."