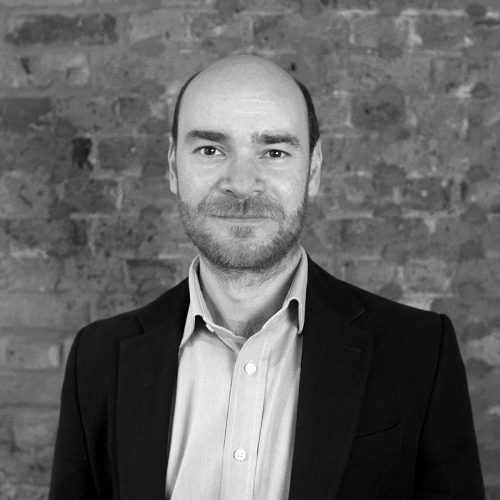 The Bright blockchain-based financial services marketplace is assisting small businesses where they need it most; credit and loans. In this interview, the CEO Pierre Proner will be talking to us about the Bright project and the opportunities it creates.
1) Please tell us your name and about yourself?
I'm Pierre Proner, Co-Founder and CEO of Bright.
My entrepreneurship journey started shortly after completing a bachelors in Public and International Affairs at Princeton University. Since then I have started and built several successful businesses in the US, Europe and Asia. Prior to Bright, I co-founded AMPP Group, a successful Fintech business focused on emerging markets such as Sub-Saharan Africa and India.
Over the last 5 years in growing AMPP, we built a database of almost 34,000 small businesses in emerging markets. It was the problems they face in accessing credit that provided the impetus to start Bright.
2) What is Bright?
Bright is a decentralised financial services marketplace built on the blockchain and designed to solve the problem faced by millions of small businesses in emerging markets and around the world in getting access to credit.
3) What are the Major Features and Services provided by Bright?
Bright has developed a solution that allows small businesses to contribute their own data that is stored securely and immutably, and controlled by them. This information is used by Bright, through a computational risk model, to predict credit risk. Initially, Bright will be doing its own lending to small businesses on the network, however in the second phase Bright will open up its ecosystem to banks and institutional lenders, to use Bright data and modelling and provide a spectrum of lending and financial services, creating more choice for small businesses around the world.
4) What is the technology behind Bright?
We are decentralising the storage of data through IPFS to ensure security and sovereignty for the data provider. Through a gateway and a set of oracles built on the Ethereum blockchain, we control data access and the flow of information via Bright utility tokens. One of the core values for us is that every interaction a user has with our technology should be seamless and engaging, and therefore user experience is important to Bright and we have made that a focus across our mobile interfaces.
5) How well is blockchain technology doing in the emerging market?
There is a long track record of early and rapid adoption of new technologies in emerging markets. The leapfrog effect has been well documented in markets such as Kenya, where mobile phone adoption solved a lack of fixed-line technology, and mobile phones have revolutionised the banking system there and in many parts of Africa. Blockchain has the potential to be just as transformative through its impact on trust and the young, tech-savvy populations in Africa, China and India who are extremely important to blockchain's adoption curve.  
6) What is the market size of the Blockchain credit and lending markets?
We know from World Bank figures that over 70% of micro, small and medium enterprises (MSMEs) in emerging markets can't access credit through their banks, which has resulted in a "credit gap" of $1.2 Trillion USD. The problem is caused by a lack of available data on businesses that would allow banks and other lenders to adequately assess credit risk, something that Bright solves with a trusted data ecosystem.
7) Which countries will you be focusing on and why?
Our go-to-market strategy is to focus on markets where there are segments of small businesses that are successful and profitable but underserved in lending, and where technology and specifically mobile phone adoption rates are high. Initially this is Kenya, followed by Nigeria and then India in the initial phase. However, we also know there are problems for small businesses in developed markets, including the US, where the Small Business Association has shown that women- and minority-owned enterprises still lack access to credit, and down the line we anticipate being able to make an impact there too.
8) How are you funding the Bright project, any opportunities for investors?
There are lots of opportunities for accredited investors in our upcoming token sale. If you are interested in participating, please email our investor team investors@brightnetwork.io to receive more information. Alternatively, you can always email me directly at pierre@brightnetwork.io. I am always keen to talk about what we are working on.
9) Could you tell us about your team and customer support?
We've built an incredible team and advisory board that brings together decades of combined experience in financial services, technology and blockchain. They have held senior roles at global banks, technology companies, and research institutions, and many were early adopters of blockchain technology and cryptocurrency.
Our team of engineers and more recently marketeers are busy making Bright a reality. Up to now we've been heads down building our technology and risk modelling, but now we are starting to communicate and make noise about what we're doing.
10) How Safe is Bright, would you like to talk about your legal and security measures?
Security and trust are the foundation of what we are building. Our philosophy is to hand control back to the data owner over how their data is used and monetised. Whilst the Bright ecosystem will benefit financially by each data vault access, control over each access is determined by the small business, who also benefits from the monetisation of their data.
11) Do you have more information for our readers?
Sign up on our website to receive our latest updates: http://www.brightnetwork.io.