IOUU is a Peer-to-peer Lending martkeplace based in São Paulo, Brazil. The Brazil fintech company is adequate to the standards of the National Financial System and the Central Bank, providing cheaper and easier credit to micro and small Brazilian entrepreneurs with the need to finance their companies.  We spent some time with the CEO/Founder of IOUU, Bruno Sayão, to find out how this innovative Peer-to-peer Lending martkeplace is distrupting the Brazil emerging market.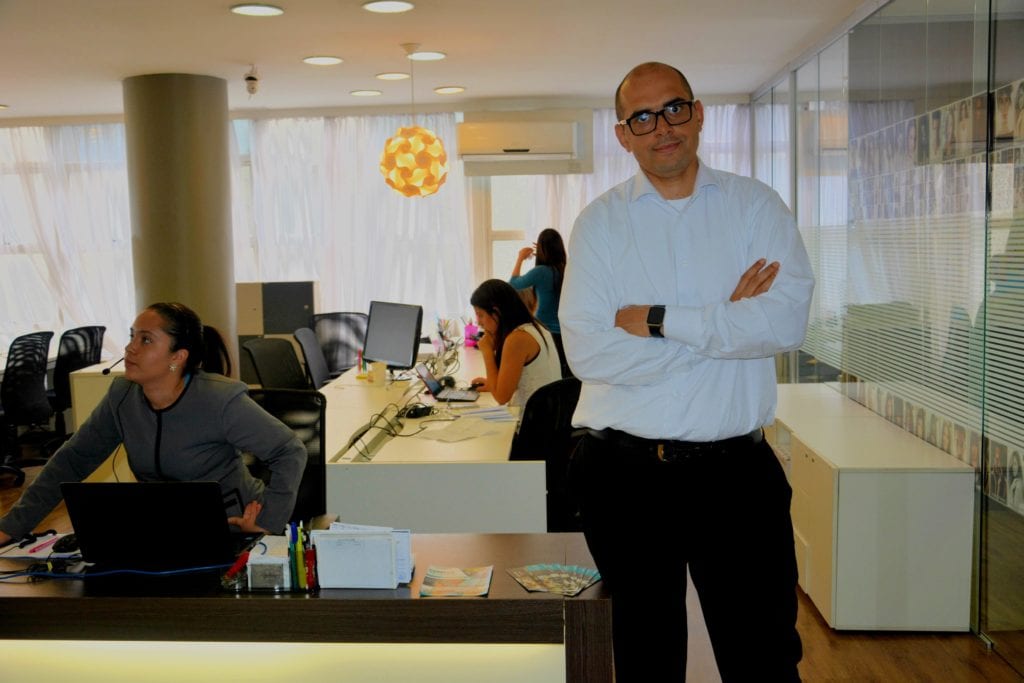 TechBullion : How did IOUU start and where did the idea come from?
Bruno Sayão : IOUU emerged in June / 2016 with the idea of ​​building a better financial world. We want to revolutionize the outdated Brazilian banking system and guarantee a better deal for everyone.
Our inspirations are Funding Circle (Europe) and Prosper (USA) and like them, we are passionate about micro and small companies, so we want to revolutionize the way they access financing. For this, we want to build a marketplace and make financing fair, simple and fast.
Techbullion: What is your current business model?
Bruno Sayão : We connect businesses who want to grow with investors who want to lend. By removing the complexity of dealing with other lenders, businesses can access finance in as little as 2 weeks and investors have the potential to earn better returns by lending to them.
IOUU charges only a credit origination fee after the company is able to capture the desired loan amount.
Techbullion: What makes loans from IOUU different from those given by banks?
Bruno Sayão : In IOUU we try within 48 hours to inform if the company is going to be able to take loan with us, we created an extremely efficient process, whereas in the banks these processes are inefficient.
By operating online and using technology to streamline our processes, we've made business borrowing simple and fast.
At the same time, we've opened up a type of investment that has not been available until now. With thousands of loans at your fingertips, investors can quickly become diversified by lending small amounts to each one.
In addition, the interest rates charged are much lower than the banks, since our spread is extremely low because the whole process is done 100% online and we do not hide tariffs, the borrower knows exactly how much to pay in interest, IOF and Rate.
Techbullion: Since it was founded last year, what is IOUU's greatest achievement?
Bruno Sayão : One of our greatest achievements was already in the pre-operational phase. We were selected by Fundação Getúlio Vargas (FGV-EAESP) to be accelerated by GVentures, the first non-equity university accelerator in Brazil.
In addition to this achievement, we are surprised by the number of investors and companies interested in knowing and working with IOUU, in just over 2 months of launch we already have + R$ 2.3 million of credit applications and + R$ 910 thousand Investors interested in investing in companies.
Techbullion: What are the advantages for investors?
Bruno Sayão : Investors will benefit in the following ways;
Be able to earn great returns by lending directly to business;

Diversify your portfolio beyond traditional investments with low profitability;

Liquidity with monthly returns deposited directly into your account;

Investing from R$ 100.00;

Interested in helping Brazil to grow, investing in serious and talented entrepreneurs who rely on their capital to increase their success;
Techbullion: What are the challenges that IOUU currently faces?
Bruno Sayão : Currently our biggest challenge is to get a partner financial institution interested in backing our operations, because in Brazil we can only operate being within the norms of the Central Bank of Brazil, since we act as banking correspondent;
Techbullion: How open are people from Brazil towards investing?
Bruno Sayão : For the Brazilian to invest is still difficult and complex. People can not really understand the types of investments that are available and how they can do them. Estimates indicate that 55 million people over the age of 18 do not have a bank account and that 40% of micro and small enterprises in Brazil are debtors.
At IOUU, we want to unify this process and make the investment simple, just and fast, even for companies that do not have a bank account.
Techbullion: What will happen if IOUU go bankrupt? How are investors protected?
Bruno Sayão : Peer to peer lending is a risky investment made to diversify the investor's portfolio. It is important to make it clear that it is not the IOUU who lends the money to the companies but the investors. To mitigate risk to the maximum for the investor, our technology can verify in more than 500 public and private databases the credit history of the companies that will be published for capture in the platform. In addition, we recommend never investing the entire value in a single company, but rather diversify the investment into a pool of companies.
Techbullion : What's next for IOUU? / What do you see happening in the fintech industry in 2017?
Bruno Sayão : The next step for the IOUU is to become operational, we believe that in a maximum of 3 months, we will already reach this step and we want to create a credit marketplace, offering other types of credit in the platform (agricultural, student loans, collateral, etc.) and with This giving more diversification of investments to our investors. In addition, we plan in the future to expand the IOUU to all of Latin America, for us, the sky is the limit.
Regarding the fintech industry, the year 2017 promises to be an important year for Fintech in Brazil. Various businesses and technologies are expected to enter into a maturing phase in the coming year. In the last 2 years, more than 100 fintech startups have been created and in 2017 they will be more mature and able to gain traction in their search for customers. Medium banks are increasingly venturing into the digital world and are players who may gain relevance by their ability to offer credit products and checking accounts.
TechBullion : What advice can you give entrepreneurs who want to venture into fintech sector in the future?
Bruno Sayão: Upcoming fintech entrepreneurs should study and research a lot, come together with great complementary partners and always focus on people and create something purposeful and scalable. Stones in the way will always exist and we must overcome them, do not be discouraged and let us together build a better financial world for all.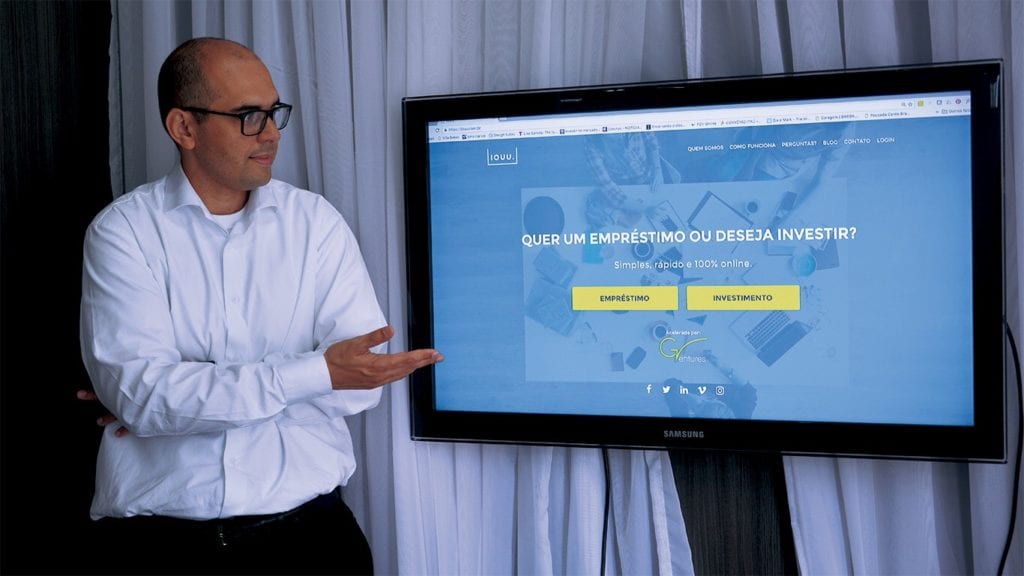 Thanks to Bruno for a time well spent with us. IOUU is among Brazil fintech Companies listed in our Top 10 Fintech Companies in Latin America to watch in 2017. For more information, visit IOUU website on www.IOUU.com.br.