There are dozens of stories on the internet about how mediocre or sometimes broke people paved their path to success. They struggled in their journey, faced myriad challenges, and got knocked down by life. Yet, they kept going until they savored the delicious fruit of success. 
Brandon Narain's story is also similar to many famous entrepreneurs across the globe. The 30-year-old Brandon is a successful real estate wholesaler and many other passive income sources. However, things were not always the same for Brandon. He had seen his tough time, struggled to excel in life, and never stopped working to change his life. 
Today we will share 4 secrets of Brandon that helped him change his life and build a successful real estate empire.
Brandon's first secret is:

1. Understand Your WHY–What Hurts You?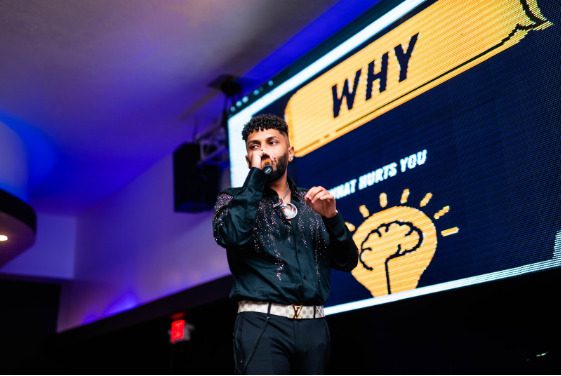 Brandon was brought up by a single mother and grandmother. He grew up without a fatherly figure in his childhood. As a result, he became quite rebellious; he didn't listen to his mum or teachers and did what his heart desired. Consequently, he never got flying colors in high school. In one interview, Brandon shared that he got Cs and Ds and was expelled before a semester.
Later, to complete high school, he was enrolled in a new school. However, it became one of the toughest times for Brandon. The school made the children pass through metal detectors. Plus, the teachers didn't really care about the students and their studies. Nevertheless, he studied in that school to earn his diploma.
But after high school, he was interested in learning how to cut hair. For that purpose, he became an apprentice in a salon. He used to sweep floors and clean the salon to learn the skill of haircutting. He dedicated one year to learning the skill before being allowed to work with clients. 
When Brandon was asked why he invested one year into learning skills, he responded that he focused on WHY-What Hurts You?
"What was hurting me at that point was literally coming home as a grown man and not being able to give my mom and grandma anything…it was a huge battery in my back to do more."
Brandon Narain in Millionaire Mindsets Podcast
When you focus on what hurts you the most in life, you'll be able to think of solutions to end your agony. Brandon did this to ease his financial hardship and make his way toward entrepreneurship.
The second secret to his success is:
2. Striving for More 
One of the qualities that help successful people become successful is never settling for what they have. Their mind always races to do and achieve more in life. They become their own competitors and challenge themselves to do better than yesterday.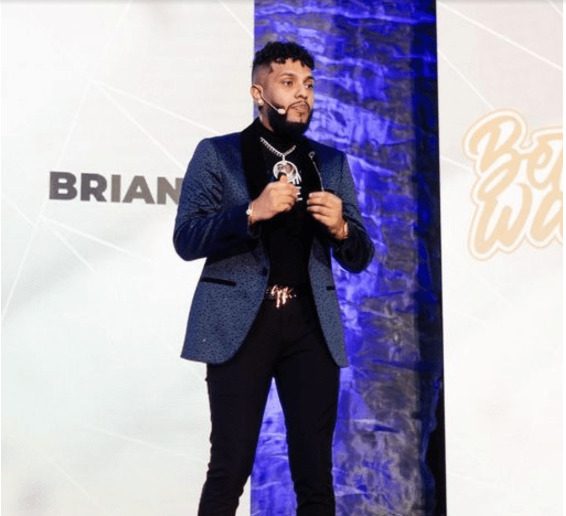 Brandon also had this quality. Even though he lived with his mother and had limited resources, he didn't settle for just the barber's shop. He realized that investing long hours into this profession doesn't give him much unless he owned the salon. He started analyzing the pros and cons of his job and realized that it wasn't worth it in the long run.
Thus, he decided to become a male nurse and joined a community college to earn a degree. Soon he got a job as a patient transporter in a hospital. Once again, Brandon thought about doing something more and entered the world of real estate. 
He got the license and tried selling a few properties. However, it didn't work out for him. Thus, he decided to explore the horizon of real estate investment and flipping real estate contracts…BOOM, it worked out for him. 
In 2017, he established his first Business Blue Notes. Today, Brandon earns a six-figure income per month from Blue Notes. Yet, he still strives to close more deals and bag more profit.
Apart from Blue Notes, Brandon now owns several other businesses including a mobile app 'The Anydeal App' which is designed to let users make offers and evaluate real estate deals, as well as a CRM software called Mamba, which has been specifically crafted for real estate professionals to help them stay on track and on top of their real estate opportunities, and a virtual staffing company Dialversion, that provides professionals for lead generation and follow-up, was launched by him. 
Besides these, he is also the founder of an e-Commerce automation partnership, 'My Market Auto' which assists store owners in managing and operating their stores to increase sales and generate passive income. He is also a public speaker and motivates people to follow their passions and never settle for less. 
Brandon has transformed his life and attained financial freedom at a young age. Now, he is all ready to set out on a mission of impacting other people and bringing value to their lives. One of his life's major goals is to help at least 10 people become a millionaire before he dies. 
To achieve his objective Brandon has developed The Major Framework, a coaching program to help people get started in real estate wholesaling.
The third secret to his success is:

3. Building The Best Team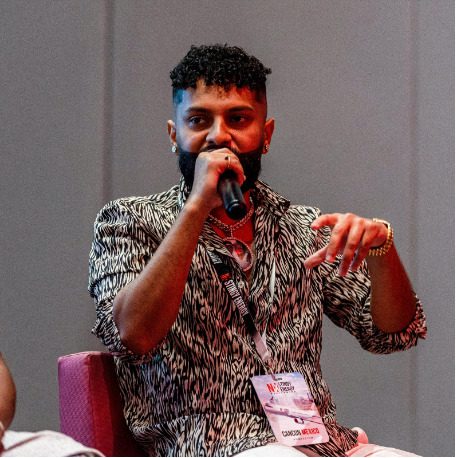 Brandon says running a one-man show can never help a business grow. 
"You don't have to be the best at everything. You just need to find people that do something a little bit better than you."
Brandon Narain in Millionaire Mindsets Podcast
Delegating tasks to people allows you to have more time on your hands. Trying to do everything by yourself can give you financial freedom. However, it can never allow you to have the freedom of time. 
Hence, hire the best person, trust his skills, delegate tasks, and just overview. This will allow you to relax and spend time without worrying about your work. Being the owner of plenty of businesses does not rob Brandon of enjoying his life. He spends time with his family, travels to new places, plays soccer, enjoys boxing, and loves trying new dishes.
"When people asked me what I do for a living, I used to tell them that I work as a barber or in the health industry, etc. But, once I started making money, I changed my reply. I now tell people that I don't do anything for a living…I do this and this while I am living."
Up next, we will discuss his fourth secret:
 4. Hard Work 
Brandon finds the concept of luck quite amusing. He believes that luck has nothing to do with success. It is entirely dependent on your dedication and hard work. He also talks about having firm faith in the Almighty and positively combating life's upheavals.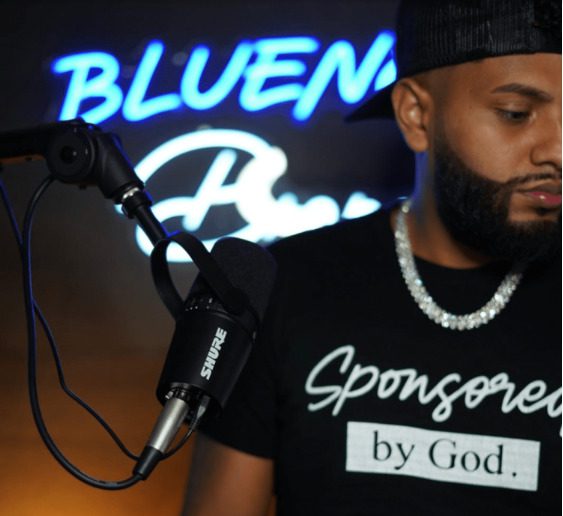 Brandon's tagline, 'Sponsored by God' is the pure representation of his thoughts about himself. He attributes no credit to luck in the major transformation of his life. According to him, he became successful by keeping faith in God, working hard, and never giving up.
When someone asks him how to become successful, he emphasizes working hard and staying determined the most. Because he himself has witnessed the power of hard work in turning a barber's life into a successful serial entrepreneur.
To learn more secrets to Brandon's success, follow him on Instagram (@BlueNotesBrandon) or visit his website.