Source: Pixabay
Branding is a powerful tool that can help small businesses stand out. And help it make an impact in the competitive marketplace. Small businesses can distinguish themselves from the competition. This is done by creating a unique and memorable brand identity.  And also building a recognizable presence in their target market.
Importance Of Business Branding For Small Businesses
As a small business owner, it can be difficult to stand out in a crowded marketplace. To create a successful brand, you must identify what sets your business apart from the competition. Then develop a strategy that will help you reach your target audience. Branding for small businesses is an essential part of any marketing strategy. It can help differentiate your business from its competitors.
Branding for small businesses starts with defining who you are and what makes your brand unique. This includes developing a brand identity that reflects the values of your company. Or creating a logo or slogan that communicates these values to customers. Once you have identified what sets your business apart, you need to create content that resonates with your target audience. This will help them recognize your brand easily. Content could include blogs, videos, or social media posts. This will showcase the unique qualities of your business.
Marketing strategists can also help small businesses stand out in the marketplace. Can be done by developing effective campaigns. These campaigns focus on increasing brand visibility. This could involve creating advertisements on various platforms. Platforms such as radio, television commercials, or digital campaigns target potential customers online. 
Additionally, Marketing strategists may develop influencer campaigns or promotional events. These events or campaigns will help spread awareness about the company. It will reveal the company's products or services among potential customers.
7 Ways That Branding Can Help Small Businesses Stand Out In A Competitive Market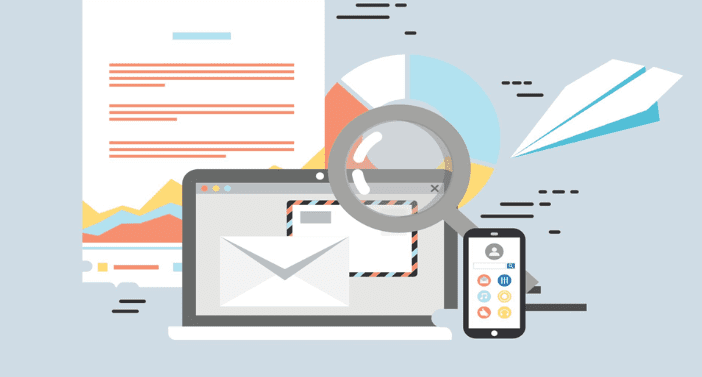 Source: Pixabay
With the right branding strategy in place, small businesses can succeed in making a lasting impression on customers. Then establishing a strong presence in the market. The following points highlight how branding can aid small businesses to stand out in the competitive market.
1. Build A Strong, Distinctive Brand
A company's brand may make or break it. In a crowded market, having branding that is too similar to that of your rivals is bad for your business. Or that failure to make an impact can be extremely harmful to your success.
You want prospective buyers to instantly recognize and take note of your brand's colors, logo, and style. An effective strategy to stand out from the competition and make sure you appear as a distinct product: is to put time and effort into a brand overhaul. Your branding will be more memorable to potential customers if it is distinctive and iconic.
2. Sell Your Skill As An Expert In Your Field
Knowledge and expertise are essential elements in establishing your firm. You want your potential clients to view you as an expert in your field, rather than a rookie.
The more valuable you are, the better. In contrast to the newcomers in your field, you stand out as a reliable source and an expert in your field. This will make you the best option for patronage.
3. Make Your Business Feel More Alive
Numerous companies have the impression of being lifeless, personality-less things. Even while the individuals who make up your brand are people, your company isn't one itself. So this can be the ideal opportunity to offer them some real attention.
The more you can humanize your business, the easier it will be for you to differentiate yourself from the competition. This is because consumers like to patronize businesses that are like open books. Consider including truthful facts and personal tidbits on your website. This will allow visitors to have a better understanding of the person behind the company rather than just the company itself.
4. Learn About Your Audience
Lack of audience comprehension makes it difficult for a brand to distinguish itself from the competition. Spend some time investigating and learning what drives your consumer base, what they desire, and what they value.
This will help to determine how your company might assist customers in overcoming these obstacles. This will also help resolve these problems. You should also carefully consider their pain spots. If you effectively target your clients with marketing and sale, they may become brand loyalists.
5. Determine Your Unique Selling Point
Your USP, or unique selling point, is what truly distinguishes you from the competitors. It may be a product you provide or the way you assist your consumers. It may also be how much you charge for your goods, or anything else. The purpose of a USP is to differentiate your brand in all the correct ways. So that consumers would choose you over competing products.
 Customers should benefit from your USP. And ideally, you should research to identify any service flaws. So that you can exploit it to set yourself apart from the competition. A point in your favor would be if you could do something that your rivals couldn't.
6. Get A Head Start On New Developments And Solutions
If you have the means and skill to do so, staying ahead of the pack is a potent method to stand out. You might discover new technology and marketing opportunities. Which might help your brand stand out in a crowded industry.
Utilizing social media platforms or modifying your services to meet your client's technical needs, are two examples of innovations. The more quickly you can adopt advances, the better for your company.
7. Encourage Word-Of-Mouth Recommendations
One of the most effective marketing strategies that brands may employ is word-of-mouth. Make it possible for people to chat about your product online. Spread the word through word-of-mouth, and create a buzz.
Request that they create videos, including unpacking and product reviews. Then incorporate that buzz into your marketing initiatives. Let actual customers sell your goods for you.
Conclusion
By putting these points into practice. Small businesses can create an effective branding strategy. This will help them stand out from their competition in a crowded market. With the right branding strategy in place, small businesses can successfully create a loyal customer base. They also will establish trust among their target audience, and increase overall revenue.