Bank of New York Mellon Corp. is America's oldest bank – and one of its largest. It is now also the first large US bank to safeguard digital assets like Bitcoin and Ethereum, the bank announced in a press release on Tuesday. Essentially, BNY will be trailblazing a path for bringing crypto in the United States into the large bank ecosystem.
The bank released a digital custody platform to safeguard Ethereum (ETH) and Bitcoin (BTC) holdings for selected clients. BNY Mellon is looking to attract a diverse board of investors with this move, especially with the recent explosive rise in the popularity of cryptocurrencies.
Are Traders Now Focused on Digital Assets?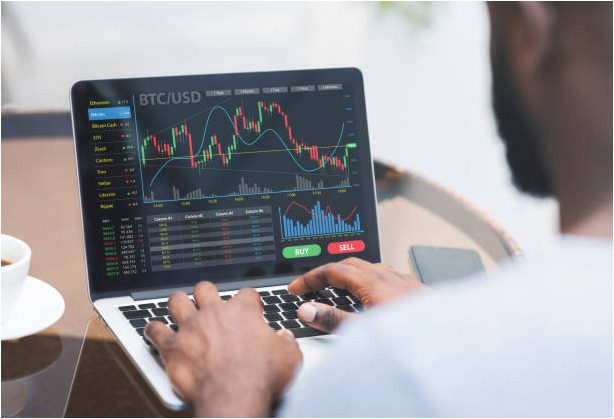 8.3% of Americans have invested in cryptocurrency. 60% of traders on Coinbase, one of the major crypto exchanges and wallets, are American citizens – this shows the growing popularity and rising market for crypto in the US. Until now, investors and fund managers had to find a firm specializing in cryptocurrency for custody services if they were interested in holding digital assets. With BNY entering the fold, however, that will all change.
Sources indicate that the bank will provide clients with storage of all the keys needed for them to access and move their assets around. They will also supply their clients with bookkeeping services equivalent to those offered in bonds, stocks, and other assets.
BNY Makes Mogul Moves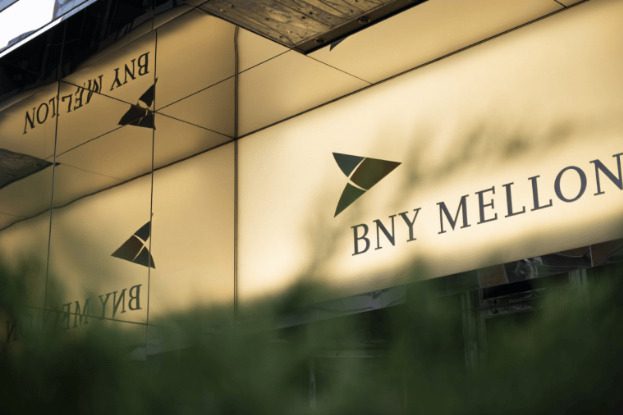 In 2021, the bank announced they were forming a new Digital Assets Unit and partnering with companies Fireblocks and Chainalysis. They stated that the new unit "will accelerate the development of solutions and capabilities to help clients address growing and evolving needs related to the growth of digital assets, including cryptocurrencies."
This power move follows another sneaky deal that BNY made a few weeks prior when it joined hands with Aviva plc to provide a fully integrated operating model for Aviva investors. In this long-term deal, BNY will be providing traditional asset services along with front-office support services. BNY Mellon's operating model revolves around its Data Vault, a cloud-based data platform. The platform will enable Aviva Investors to unlock insights and allow faster access to analytics for teams across the board. This, in turn, will open up resources for Aviva investors to apply to other aspects of their eco-system, like client-related activities.
Roman Regelman, CEO of Securities Services & Digital at BNY Mellon, had this to say recently: "With Digital Asset Custody, we continue our journey of trust and innovation into the evolving digital assets space while embracing leading technology and collaborating with FinTech."
Due to the skyrocketing fame of cryptocurrencies, traders have increasingly been hopping on the bandwagon, leading to traditional institutions turning to an asset they did not accept earlier. NASDAQ Inc. and BlackRock Inc. have already formed custody platforms and are looking to start competing with crypto giants like Coinbase and Binance.
The Influence of Old Glory: How Will This Step Affect the Landscape?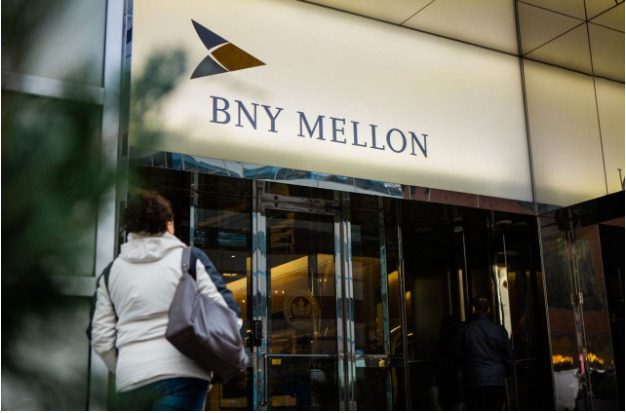 Remember that BNY Mellon is the oldest bank in America and the world's largest and richest custodian bank. It holds $43 trillion in assets. While this may seem irrelevant, it possesses quite the importance. Even with all the mayhem surrounding the instability of cryptocurrency, the largest custodian sees the demand from investors. Since BNY has existing and stable relations with most of the powerhouses in finance, this move will push toward the institutional adoption of digital assets.
Many public pension funds and other financial institutions have worked with BNY Mellon for years. With such a high level of familiarity, they would naturally gravitate towards an institution they are familiar with if they want to invest in crypto. These pension funds would not risk their coins or tokens with smaller or lesser-known institutions. Moves like this would inevitably lead to BNY dominating the crypto space and might even lead to some level of monopoly.
Steve Russell, portfolio manager, and senior research analyst at Emerald said in an interview that "BNY Mellon is an institution that a lot of these public pension funds and financial institutions are used to working with. There's a comfort level there."
BNY Mellon's Caroline Butler, CEO of Custody Services, had a similar take, saying, "We realize this is a new asset class and that the regulatory landscape is evolving. A focus on risk management is at the heart of our entire philosophy for digital assets."
"As the world's largest custodian, BNY Mellon is the natural provider to create a safe and secure Digital Asset Custody Platform for institutional clients. We will continue to innovate, embrace new technology and work closely with clients to address their evolving needs," added Butler.
Divebombing: The Fall of Crypto?
With behemoths of the financial world pulling mogul moves like this, one would think cryptocurrency is on a steep rise in value. While the hype train doesn't seem to be slowing down, the stock train has already been derailed. Cryptocurrency has taken a nosedive recently, accompanying the rising inflation. Bitcoin is down 60% since the year started, valued at $19,000. Ethereum has suffered a staggering 64% fall year-to-date, trading at around $1,300. A far cry from its all-time high at nearly $5,000.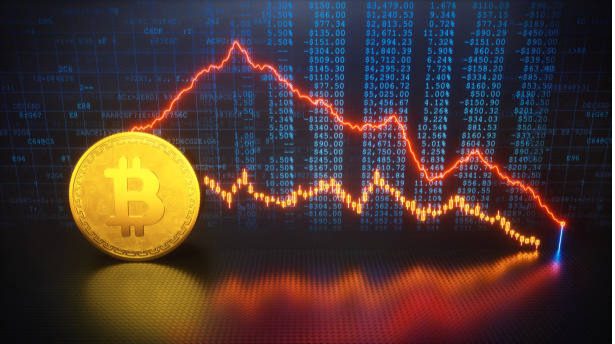 Cryptocurrencies, while still being much riskier than traditional assets, have started moving in tandem with the broader markets like the S&P 500 and the Dow. Being so closely linked with growing tech stocks also doesn't help their case, and a breakout in this downward spiral seems unlikely. This downward trend might be accredited to the spike in mining difficulty in mid-October, an event that most likely amplified investors' distrust of the risky asset known as cryptocurrency.
Despite all these risks, however, the narrative might change soon. With the recent push for the regulation of cryptocurrency, investors can look forward to unprecedented stability in a market known for its volatility. One might even be forgiven for expecting a decrease in the sheer number of scams that exist in the cryptocurrency ecosystem. All of these changes might receive a boost in progress due to the entry of BNY into the fold. According to a recent survey sponsored by Mellon, 91% of institutional investors are interested in investing in tokenized assets, while 41% already hold crypto in their portfolios.
The groundwork for the introduction of traditional investors focusing on digital assets has been laid. Companies like BlackRock have already been focusing on the world of digital assets. The introduction of the goliath known as BNY into the digital might just be the push that will bring forth a drastic change in the very landscape of Wall Street.