One of the leading voices at Komodo Platform recently announced the launch of ChainZilla – a company focused on enterprise solutions for blockchain deployment, ICO management, and p2p app development.
In 2016, the Komodo project was born out of the need to create true decentralized technology and decrease the co-dependency between blockchains, thus giving rise to blockchain interoperability. Within two years of its inception, Komodo has delivered innovative technology including native tokenization, atomic swaps, and local zero-knowledge tumbling. Presently, the project is laying down the groundwork for executing smart contracts across arbitrary blockchains.
Additionally, the project has delivered a full range of practical applications such as the Agama wallet, Utrum and Monaize dico apps, Jumblr, and Barterdex. Other examples of underutilized yet useful applications by other projects include NEM's Mosaic technology and voting applications. In contrast to their competitors, these applications have little documentation and don't fulfill enterprise standards. Hence, they have seen little commercial adoption and recognition.
"The blockchain assets of our clients are worthless without any strategy, execution and organization. We DON'T believe in following the competition; rather, we want to be the ones to SHOW them how it's done. Our target is to make migration to blockchains and p2p systems a seamless process." Charles Gonzalez, ChainZilla CEO.
There is a widening gap between the open source community and commercial use of decentralized technology. ChainZilla's mission is to facilitate growth and bridge this gap by becoming the global standard for blockchain deployment and p2p app development. Backed by an experienced team, wide range of advisors, and strong leadership, ChainZilla is poised to solve some of the problems faced by Komodo and other similar projects, like Nem and Qtum, that seek commercial and enterprise adoption of their technology.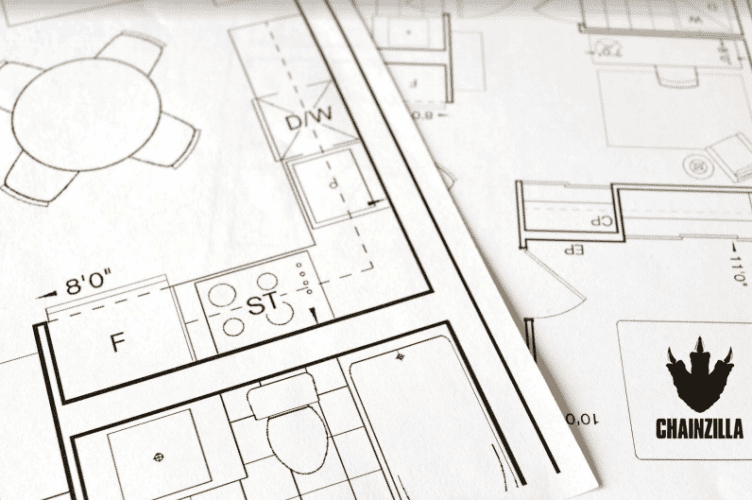 Enhanced DIY Blockchain Services & Applications
In 2008 Satoshi Nakamoto changed the way we view currency and introduced blockchain technology to the world. Ever since then there has been a steady increase in the development of cryptocurrency and p2p platforms. Today projects like Komodo, Iota, Nem, and Ethereum are leading at the forefront of smart contract technology, tokenization, and decentralized applications.  A few handpicked applications from these projects will get a complete redesign with a new look and rich ux/ui makeover that makes it easy for any person to use and for developers to customize. The new designs will highlight the new and updated features that were previously difficult to use and can serve a specific project or purpose.
Easy Blockchain Deployment for Companies
The blockchain is a public digital ledger, like a database, that creates an unchangeable record of transactions between users, each one time-stamped and linked to the previous one so it cannot be duplicated or modified. Each digital record or transaction in the thread is called a block, and the string of blocks are a chain, hence the name. These digital records can be used to transfer value (such as Bitcoin) or transfer simple data. However, most blockchains are isolated to finance-related projects and other sectors like real estate, information, transport, and healthcare have ignored blockchain completely. This is due to the young age of the technology, and the difficulty of launching a blockchain and maintaining the applications. ChainZilla removes the difficulty and allows companies to launch a minimum viable blockchain within 4 weeks. Their clients and the open source projects will benefit from the increased adoption and usability of the redesigned apps.
Paving the way for adoption
In response to demand from investors, companies, and other stakeholders ChainZilla becomes the first company of its kind in Latin America to offer enterprise blockchain services that seek to pierce the traditional markets with blockchain and p2p technology. Chainzilla aims to create a bridge between third party companies and open source blockchain projects. It allows companies to leverage open-source technology for multiple purposes with minimal effort. ChainZilla will be involved in four major fields: fintech, blockchain, academic, and security. ChainZilla believes that each of these groups of clienteles have different pain points and all are heavily isolated – ChainZilla plans to leverage their expertise in each of these fields to provide what it believes will be the most intuitive and secure blockchain deployment services on the market.  
Team & Partners
ChainZilla announced partnerships with several entry-level exchanges and payment processors to facilitate listing services for their clients. Among their associate exchanges are CoinExchange, BarterDEX, CoinGate, and Cryptopia. Additionally, ChainZilla's blockchain partners include Komodo Platform, Abee Ride, and CryptoGeeks.
Additional Resources
Ready to Launch?
Are you interested in launching a blockchain, decentralized application, or ICO?  Get in touch with a ChainZilla representative now: contact@chainzilla.io