Antiques, valued items, collectables and art- all have always had a demand from people who appreciate the effort put into making something impressive. The demand for such items has created a whole industry. Art and other collectables are bought and sold all over the world. From a few hundred dollars to millions, each item is worth a value that owners are willing to sell for, with buyers willing to buy.
Portion's Holiday Giveaway
In the spirit of the Holiday season, Portion has announced a giveaway competition, where the platform will give eight different collectible items to the lucky winners. Taking part in the competition is simple. Every week of the competition, the platform will use social media channels such as Facebook, Twitter and Instagram to announce the raffling items. Participants must follow their channel, "like" or upvote the post, share it and then create an account on Portion.io. Winners of the competition will be chosen at random.
What are the eight collectibles, you might wonder? Well, Portion has published a list of the items:
Supreme duffle or a book bag.

Jean-Michel Basquiat Triptych Skull Skateboard.

A basketball signed by Steph Curry and the inscription, "

2018 NBA Champs

".

Companion Vinyl figures from the acclaimed artist Kaws.

Two tickets to the Burning Man.

Portion gift card worth 2 ETH.
"Portion's vision is to democratize the art and luxury space for everyone. In the spirit of the giving season, we wanted to do a campaign that highlights this intention – where anyone can enjoy in demand art and rare collectibles from Portion and its partners" CEO and co-founder of Portion, Jason Rosenstein said about the giveaway, "as one of the first companies to endeavour a security token offering, Portion presents a dynamic platform that will greatly benefit artists and collectors"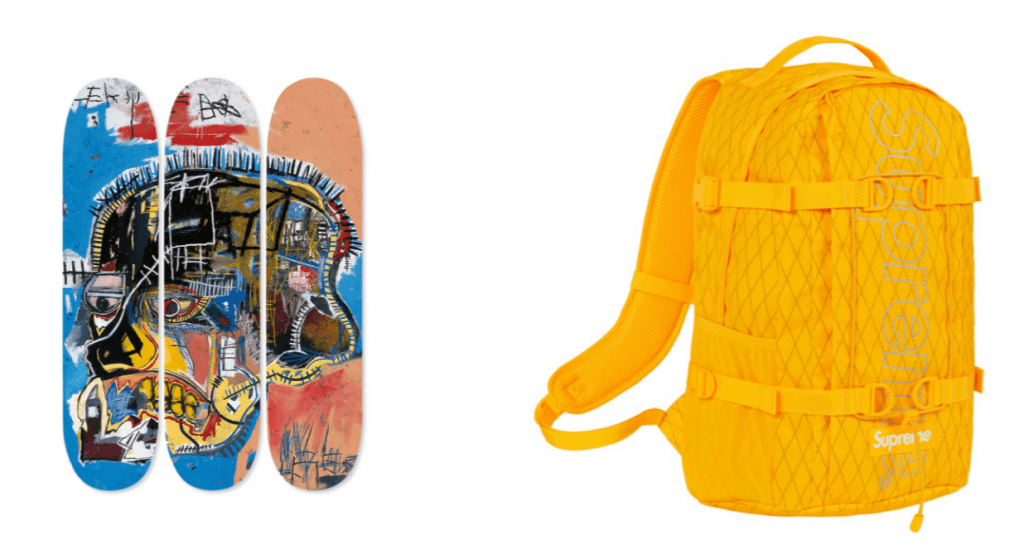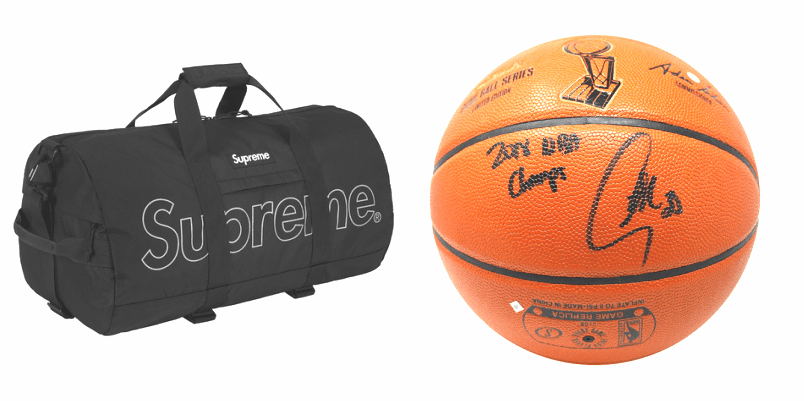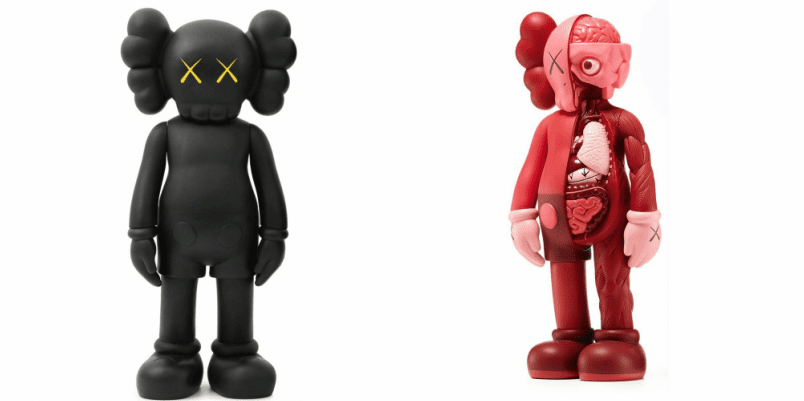 The Portion Mission
The Art and other collectables industry, with its high valued items, is prone to fraud and other scams. There is always an issue of:
Authenticity of the item

: Fake products are sold, defrauding people into thinking they are buying the true piece.

Proof of ownership

: The seller may not have acquired the sale item through a legal channel in the first place.

Trust between buyer and seller

: Exchange of money and a valuable item will always carry an element of fraud and mistrust.

Correct valuation of item

: With each item being unique, true value is hard to determine, with seller apprehensive about getting the right value for money and the buyer left to determine if he had over paid for the item.
In all, the collectibles market at first sight, would not work for long. The trust issues would certainly collapse the market in total. This has, over the years, been largely compensated with third party verification and escrows that act as middlemen and provide surety to both parties for a fair trade. With this, another issue rises. They intermediaries take a heavy commission for their services, this is where Portion comes in to save the day.
Portion: Trust Less Collectable Market
Portion is a decentralized art and collectables platform that creates a marketplace that offers all the security and surety the traditional market lacks:
Bidding on Exchange

: Using a decentralized exchange, buyers can bid for their preferred items from the comfort of their homes, at any time.

Blockchain Certificate

: The immutable nature of blockchain means that transfer and ownership of any item is permanently stored on record. This allows for identifying not only authenticity of the item, but also verify the true ownership.

Trust Less Environment

: The buyer and seller enter a smart contract for a deal, creating a trust less environment where they can execute a transfer without worry.

Intermediary Elimination

: With the power of smart contracts and direct connection through decentralization, there is no more a need of intermediaries. This saves both parties from the heavy commissions they have to pay otherwise.
Portion STO
Portion is one of the few pioneering security tokens platform. Instead of running a regular ICO, the platform will be launching its security token offering in early December. The platform has already secured more than USD 5.5 million through institutional investments and other partnerships.
Their airdrop will start on the 1st of December, with the Pre-STO in the same month. The main STO event will be held in early 2019. Airdrops will be limited to around USD 100 in S grade regulated countries.
Portion will be the first platform to offer securities through decentralization, where the dividends from the profits will be distributed amongst the token holders.
Through its vision, not only Portion offers a unique marketplace where buyers and sellers can trade without the worry of fraud, they can also take advantage of blockchain technology and get instant transfers of money without heavy commissions.
For more information, visit: Portion.io