Gold bounced off resistance at $1825 and is still within range. Volatility in the markets is weak and with not much data. We don't expect to see it break out of range until institutional investors return from their breaks.
Indicators are signaling a reversal for Gold but price action continues to consolidate. Bitcoin has double-bottomed at the support level near $16,400. We saw in recent charting that technical indicators had signaled a bullish divergence, however, the price has continued to fall for the digital asset.
EUR/USD is showing small signs of strength but they're not major as it trades within the trend. Traders are not seeing price action break out of this range with a lack of data and volume in the markets.
The BoJ recently announced more unplanned bond purchases which could have jolted the market if we were not in such a low-volume trading environment. even with this shock which weakens the Dollar, we did not see any major breakouts in price across the FX and commodity market.
Netflix will put an end to password sharing in 2023 as they strive to battle against newcomers in the video streaming market. They saw growth decline for the first time in their history after massive gains during the pandemic. This may be the solution to rapidly increase subscriptions and we may see the stock climb to higher levels throughout 2023.
In today's DIFX Analytics, we're going to look into the following assets:
Netflix to block multiple users
Netflix had a dismal year due to the lack of subscription gains seen during the pandemic as lockdowns were removed into 2022.
To combat the falling price, they have announced that in 2023, they will begin halting multiple users on the same subscription. This will in turn increase the number of subscriptions on the platform.
Coupled with low inflation numbers and a pivot from the Fed in policy, we may see equities start to gain in 2023. Analysts can expect a resurgence from the stock next year.
Bitcoin is back at support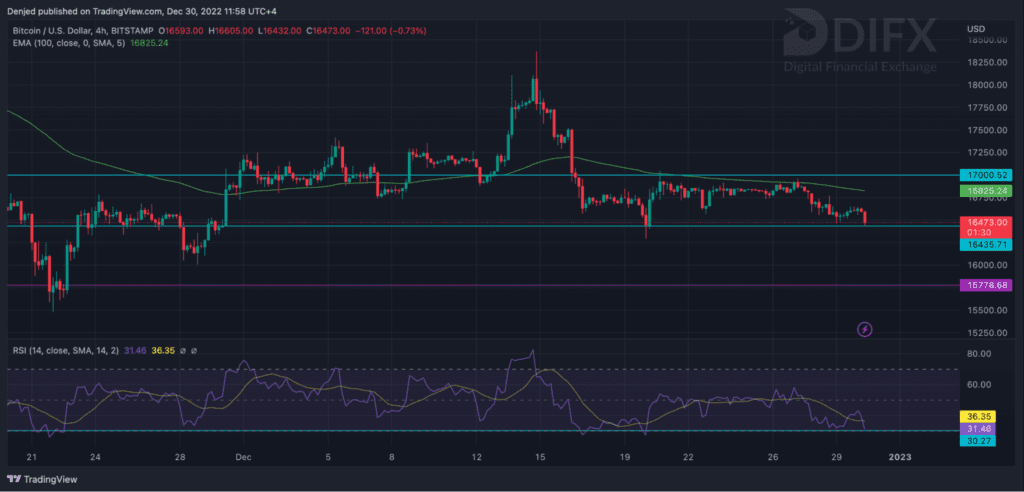 Bitcoin failed to find bullish momentum and is back at the support level. RSI is oversold and reading at 30.
If this support level breaks, we can consider $15,700 as the next support level. If price action bounces off this support level, then we could see it run to $17,000.
EUR/USD finds some strength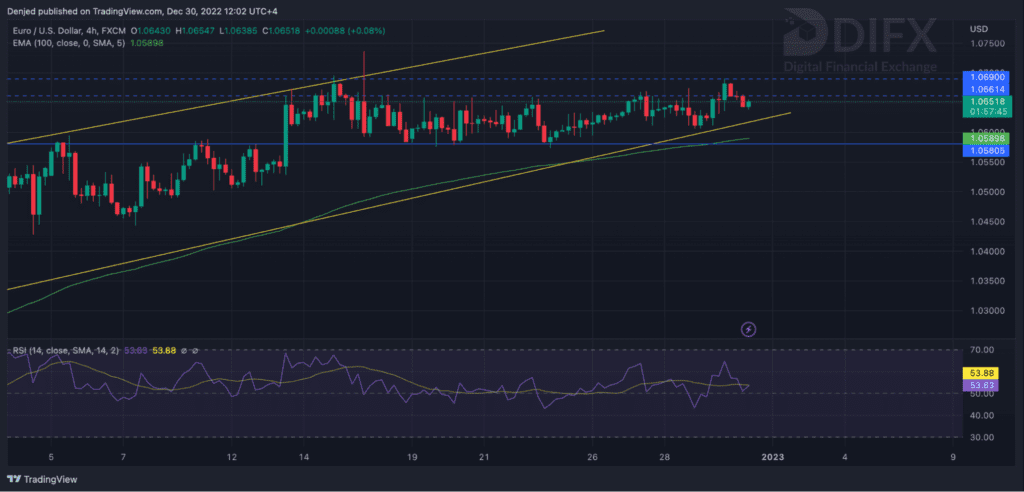 EUR/USD has broken above $1.0660 to touch as high as $1.0690. We still see this asset as bearish due to RSI not setting a new high even as the price broke above the range.
Similar to Gold, there is nothing in the market in the near term that could potentially move the price out of this range due to a lack of volume.
We may see more action in the markets the next week into 2023.
Gold is trading in a range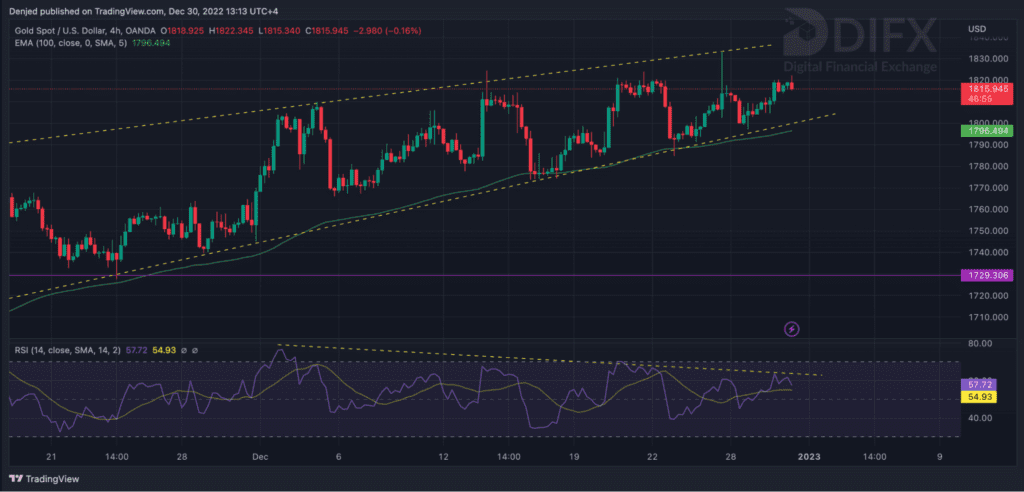 Gold is seeing resistance at $1825. We see RSI on the 4-hour chart continue to decline as it trends lower. Technical indicators are signaling a reversal.
We could see price action fall to the bottom of this range soon. Volatility is low due to a lack of volume during this time but we may see the price break to the downside once institutional investors return to the market.
*****
To learn more about the markets and start your trading journey, sign up now on Digital Financial Exchange (DIFX) to create your diverse portfolio of assets. 
About Digital Financial Exchange
Digital Financial Exchange (DIFX) is a centralized cross-asset crypto exchange that allows users to trade between multiple asset classes that include indices, forex, crypto, metals, and commodities, just to name a few. The DIFX fully-insured crypto wallet comes from a partnership with Fireblocks, one of the leading crypto custodians in the world.
To begin your journey with Endless Possibilities, download the app now from the iOS or Google Play Store, or visit us at difx.com
Trading Disclaimer
DIFX shall not be responsible for any loss arising from any investment based on any recommendation, forecast, or other information herein contained. The contents of this publication should not be construed as an express or implied promise, guarantee, or implication by DIFX that the forecast information will eventuate, that clients will profit from the strategies herein, or that losses in connection therewith can or will be limited. Trades by the recommendations in an analysis, especially leveraged investments such as foreign exchange trading and investment in derivatives, can be very speculative and may result in losses in particular if the conditions or assumptions used for the forecast or mentioned in the analysis do not eventuate as anticipated and the forecast is not realized.