Bitcoin and Ether are retracing after recent bulls. There is a retracement in the crypto market after bulls in yesterday's trading.
Bitcoin broke the 17,000 range and is retracing back down toward the trend. We can expect price action to approach the trend lines which are bullish at the moment. Ethereum pushed toward $1800 and should test it again in the near future.
The dollar is retracing to the upside and this is pushing Gold down. Gold is set to fall as the Dollar rises. We should see the precious metal move towards $1780 again.
In today's DIFX Analytics, we're going to look into the following assets:
Bitcoin broke $17,000 to the upside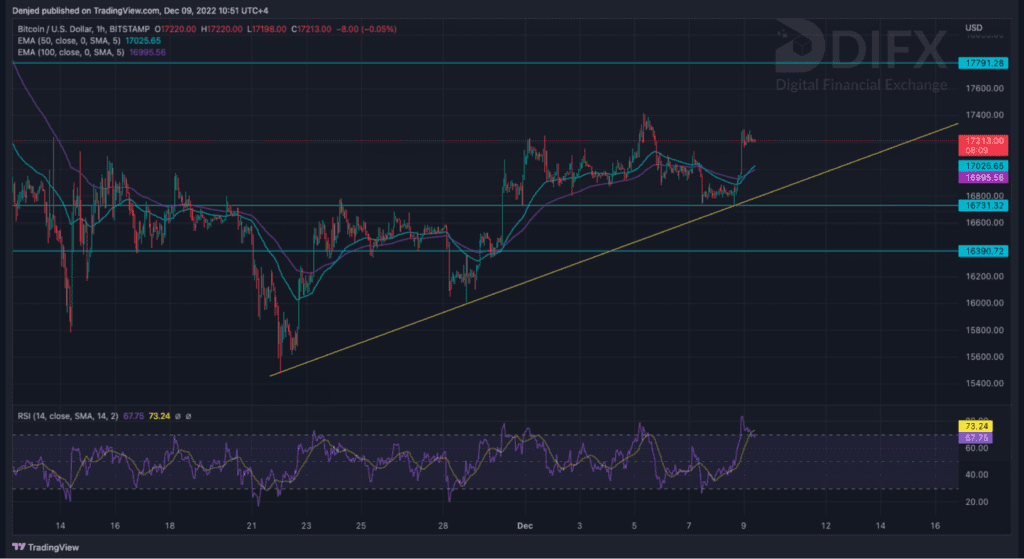 Bitcoin is trending upwards. We are seeing bullish signs in RSI as it recently set a new high. Price action, however, failed to set a new high on the most recent bull run. In the short term, this indicates retracement toward the trend line for Bitcoin.
Litecoin is trending up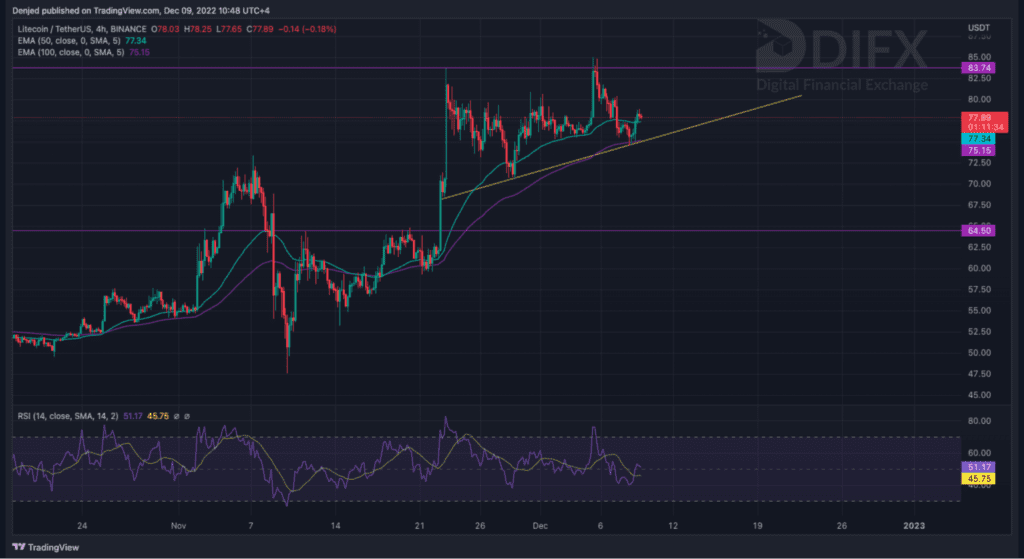 There is an upward trend as Litecoin sets higher lows on the 4-hourly chart. Price action is sitting over the 50-day EMA which is a bullish indication. There was a slight double top at $83. Traders should wait to see what happens at that level.
Ether is retracing after bulls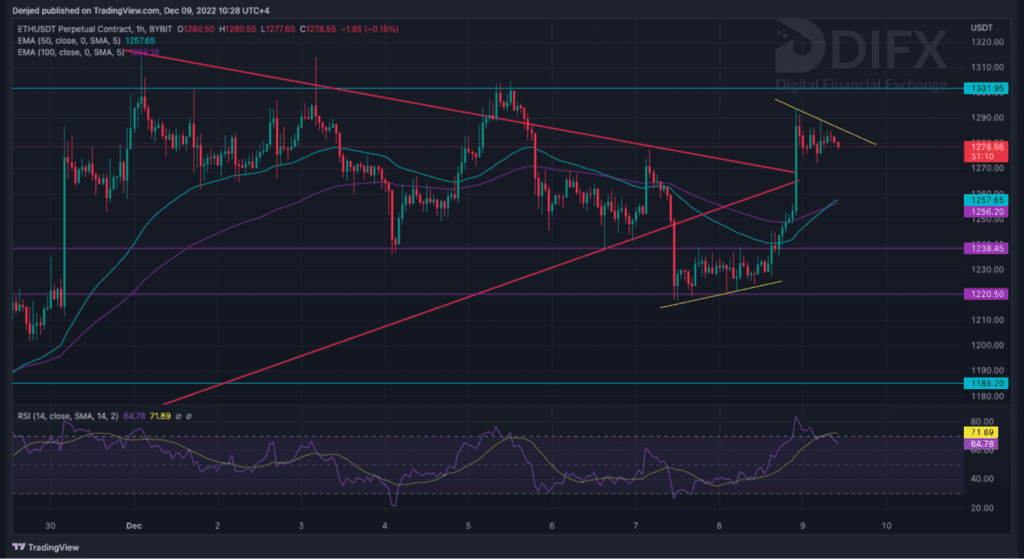 Ether hit resistance at the $1290 level and is seeing some retracement. RSI has fallen below 70 on the hourly chart. We can expect some price action toward the EMAs at $1257.
Gold is trading at $1795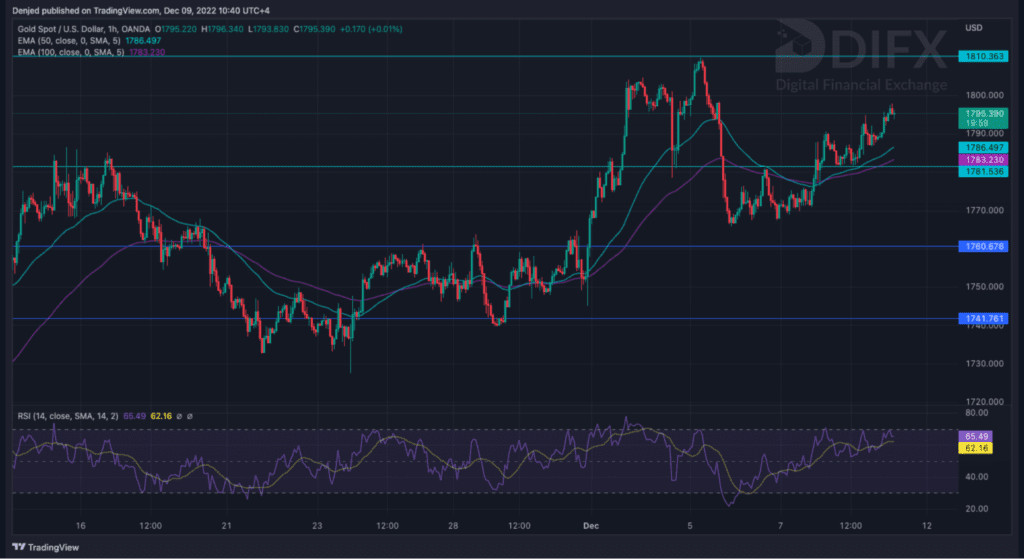 We have seen Gold attempt to test $1795 again and RSI has triple-topped at 70. These are signs that we should expect a reversal sometime soon.
The price action is losing momentum and we can see a bearish divergence on the technicals. Analysts are expecting a slide down in Gold.
*****
To learn more about the markets and start your trading journey, sign up now on Digital Financial Exchange (DIFX) to create your diverse portfolio of assets. 
About Digital Financial Exchange
Digital Financial Exchange (DIFX) is a centralized cross-asset crypto exchange that allows users to trade between multiple asset classes that include indices, forex, crypto, metals, and commodities, just to name a few. The DIFX fully-insured crypto wallet comes from a partnership with Fireblocks, one of the leading crypto custodians in the world.
DIFX was presented with the "Most Trusted Cross-Asset Trading Platform — 2022" by the Crypto Expo Dubai and the "Best New Trading Platform Award" at the E-Business Awards 2021 by Entrepreneur Middle East and the Forex Expo 2021.
To begin your journey with Endless Possibilities, download the app now from the iOS or Google Play Store, or visit us at difx.com
Trading Disclaimer
DIFX shall not be responsible for any loss arising from any investment based on any recommendation, forecast or other information herein contained. The contents of this publication should not be construed as an express or implied promise, guarantee, or implication by DIFX that the forecast information will eventuate, that clients will profit from the strategies herein or that losses in connection therewith can or will be limited. Trades in accordance with the recommendations in an analysis, especially leveraged investments such as foreign exchange trading and investment in derivatives, can be very speculative and may result in losses in particular if the conditions or assumptions used for the forecast or mentioned in the analysis do not eventuate as anticipated and the forecast is not realized.