26th August, 2019, Singapore, Singapore – In the news again for its recent entry into established ranking site CoinMarketCap, one-year-old BiKi.com made an impressive Top 16th ranking, based on adjusted trading volumes. 
Recognized by Forbes a couple of months ago as being one of the Top 10 Blockchain Companies to Watch in 2019, the young exchange has certainly not been resting on its laurels. The international team recently announced its plans for globalization. Having already ventured into Vietnam, the team made inroads into Toronto earlier this month, where BiKi Southeast Asia CEO Ethan Ng spoke at Futurist Conference and organized a VIP Lunch which had a full-house turnout. Attended by industry specialists including Bitcoin Foundation Chairman, Brock Pierce, the event saw the BiKi team successfully develop an ecosystem of venture capitalists and blockchain-related agencies that were keen to come on as BiKi Partner Nodes.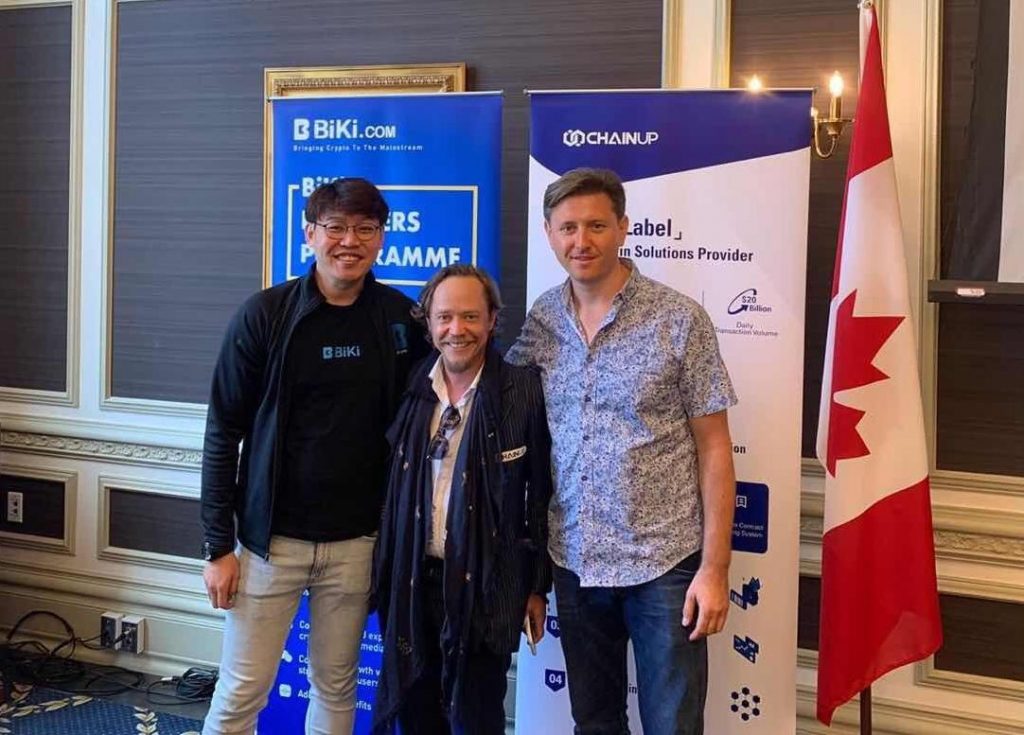 BiKi's next event will be at Coindesk in Singapore, Consensus: Invest Asia, where on top of taking a booth, it will host the exclusive after-party; after that would be London, where CEO Ethan Ng has been invited to speak at Codex as one of Top 50 Innovators, which will be followed by another global meetup.
The young exchange has positioned itself as the gateway to globalization and a 'NASDAQ' of sorts for the blockchain space. Proud to list 'hot' tokens on a moment's notice, BiKi is seen as one of the two hottest exchanges in 2019. Through innovative marketing, user acquisition and community management strategies, it differentiates itself from its peers. To ensure that exchange and projects grow alongside each other, BiKi 'brings' along all its listed projects to the different markets in its global initiative. It understands that pooling the network and resources of select partners and projects will result in a wider industry circle. Everyone can then leverage on the benefits of such a network effect. 
BiKi's new motto is Empower with 'New' and Connect with 'Heart' where 'New' refers to BiKi CEO and Founder Winter's four 'News' – New Assets, New Liquidity, New Model and New Team. 'Heart' refers to how BiKi will focus on connecting and benefiting everyone in the crypto ecosystem. Certainly very well-received initiatives, as can be seen from the outpouring of support and wishes during BiKi's first year anniversary celebrations. The platform garnered close to 2,000 engagements on social media.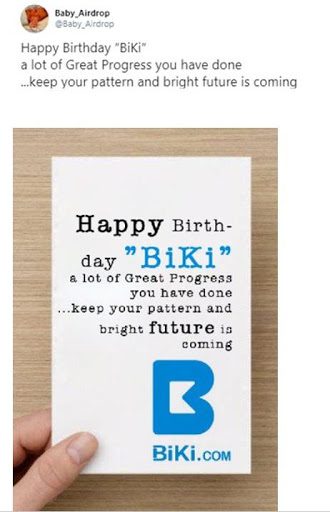 Conferences and events are presently being planned for the crypto industry's hottest regions – Seoul Korea, Malta, Osaka Japan, St Petersburg Russia and San Francisco USA. If the trading platform continues to keep up this momentum, it will no doubt be well on its way to reaching its goal of ultimate globalization.
About BiKi.com
Headquartered in Singapore, BiKi.com is a global cryptocurrency exchange ranked Top 20 on CoinMarketCap. BiKi.com provides a digital assets platform for trading more than 150 cryptocurrencies and 220 trading pairs. BiKi.com is focused on providing the safest, most stable and most effective cryptocurrency trading platform. 100% of the transaction fees are used in buyback and burning of platform token, BIKI. Since its official opening in August 2018, BiKi.com is considered one of the fastest-growing cryptocurrency exchanges in the world with an accumulated 1.5 million registered users, 130,000 daily active users, over 2,000 community partners and 200,000 community members.